Galileo's Gecko Galaxy Gang
Sculptor Charter School
Hello, there! Our names are Mikayla M. and Natalie B. We are both in 6th grade and go to Sculptor Charter School. For our animal, we chose a leopard gecko, her name is Lemon. Thank you to Mrs. Bollinger for allowing us to use her class pet, Lemon!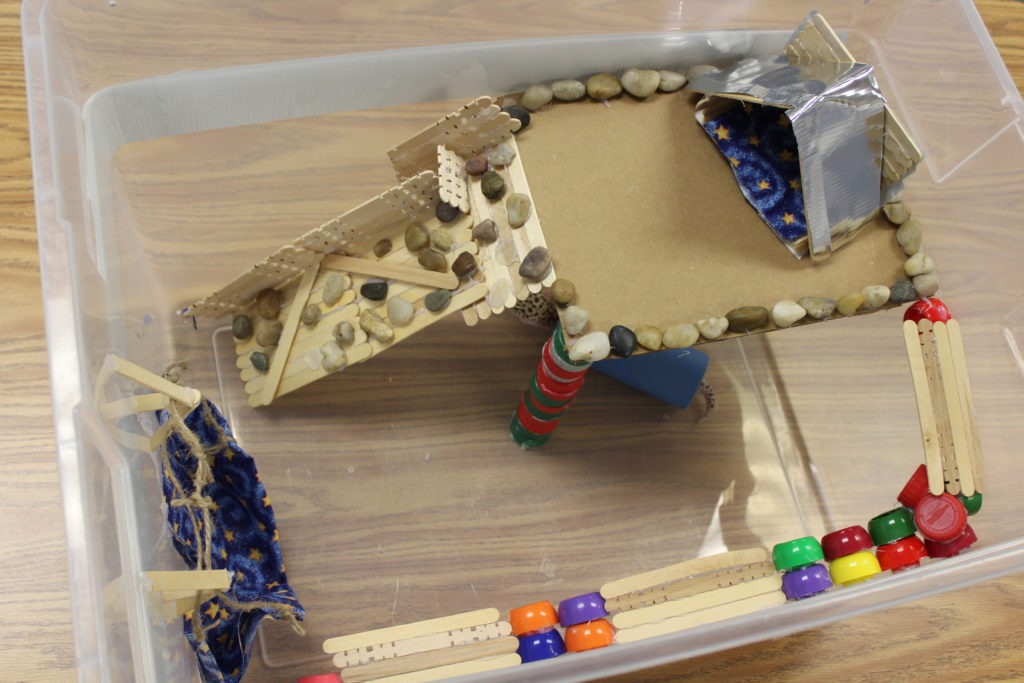 This is a full over-view of our cage.
Materials Used:
tape
bottle caps
foam
plastic bin
paper
hot glue
fabric
popsicle sticks
string
rocks
cardboard
wood tube
buttons
glitter
mesh
plastic lid
Go-Go Squeeze caps
Help We Received
We received help from Mrs. Bollinger, who allowed us to use her classroom as a workshop. She also let us use any supplies she was currently not using, making these materials considered recycled. We also received help from the internet. We used two kid-safe websites, these websites are called seaworld.org and animal.sandiegozoo.org. Not only did we receive help from Mrs. Bollinger, but we also needed help from our parents to help cut the breathing well in the lid for Lemon. We used three power tools those being a hot glue gun, an Exacto Knife, and electric shears. Mrs. Bollinger helped with the Exacto Knife and our parents used the electric shears.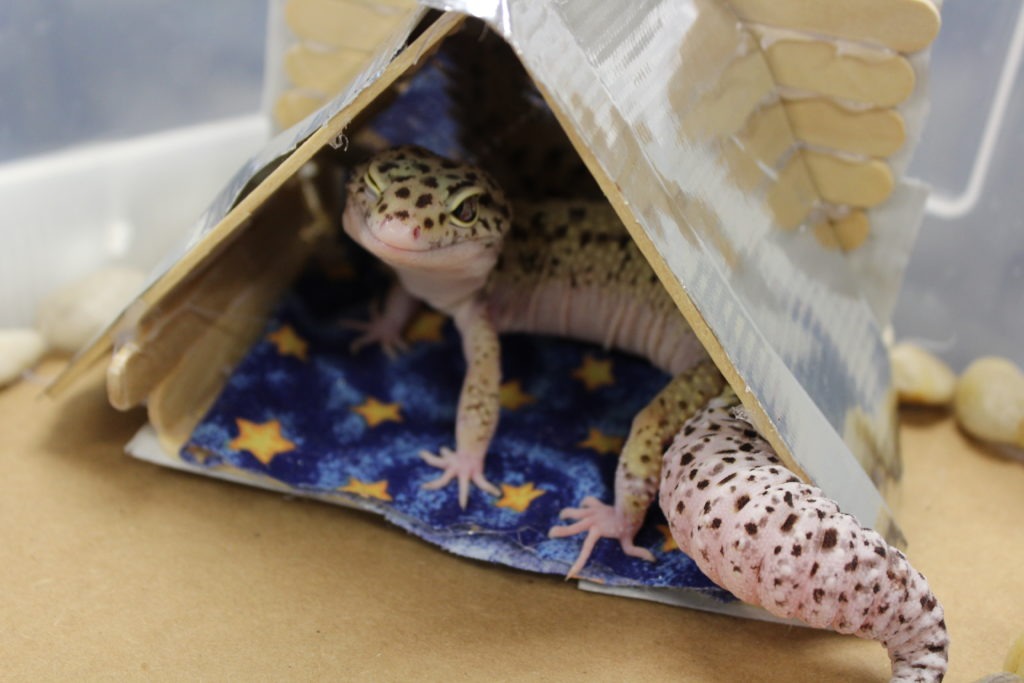 Challenges We Faced
We faced many challenges when it comes to building our cage. First, we had to figure out how to make the cage green, safe, and large enough for a leopard gecko to live in temporarily. To accomplish this, we used a large, recycled bin we found at our house and many cardboard- products to keep the cage green. Another challenge we faced was the fact that Lemon could possibly fall off of the popsicle stick ramp we made. To make sure this doesn't happen, we added popsicle stick rails to guide Lemon back towards the middle of the ramp. One last challenge we faced was that Lemon had no air-holes to breathe through when the lid was on. To make sure she will be able to breathe with the lid on, we had to cut a portion of the plastic lid using electric shears. To make sure no one got hurt, we had help from our parents. After the portion of the lid was cut-off we added mesh to the well in the lid so Lemon could not escape. We found the mesh in Mrs. Bollinger's classroom.
The Critter Test
When we placed Lemon into our gecko-safe cage she loved exploring. First she went over to her tube and slept in it for a while. After that she went up the popsicle stick ramp and into the Tiki House. Later on in the day Lemon climbed into her fabric hammock.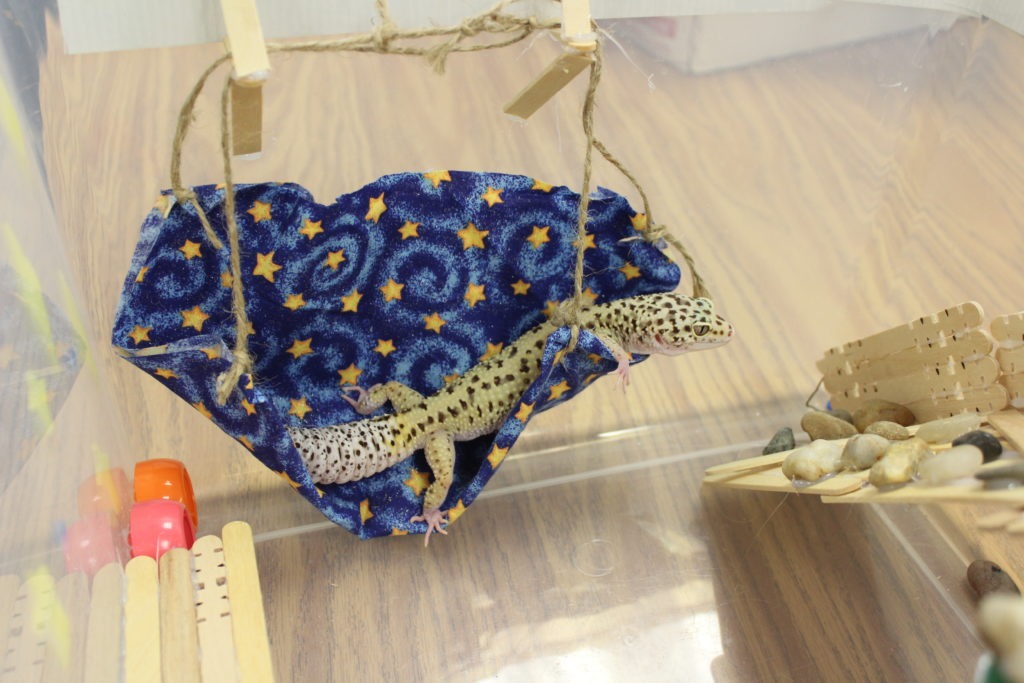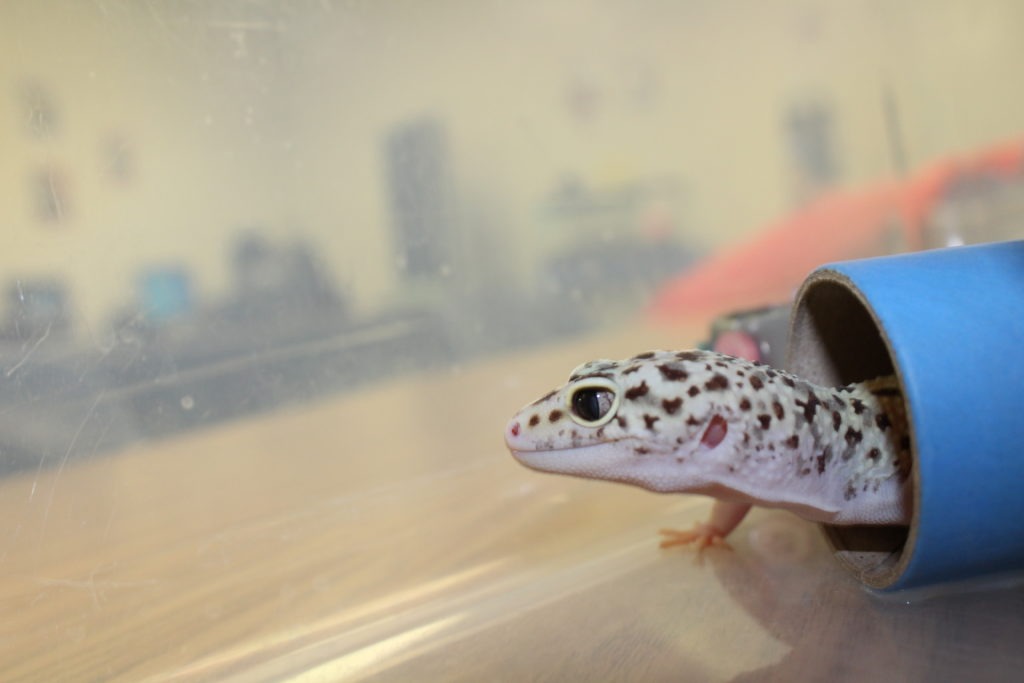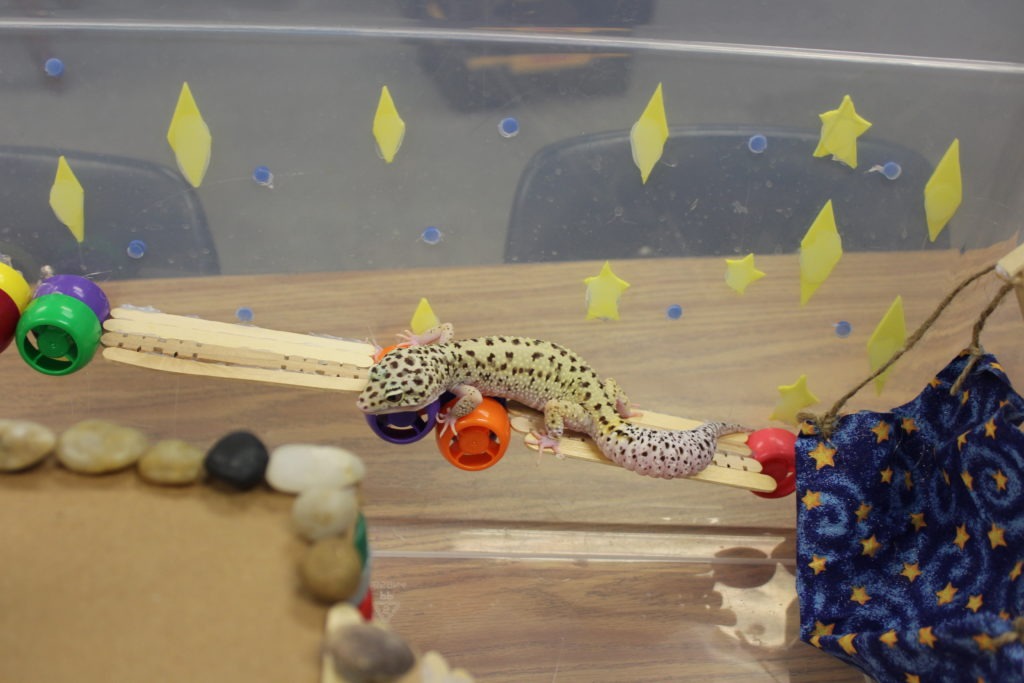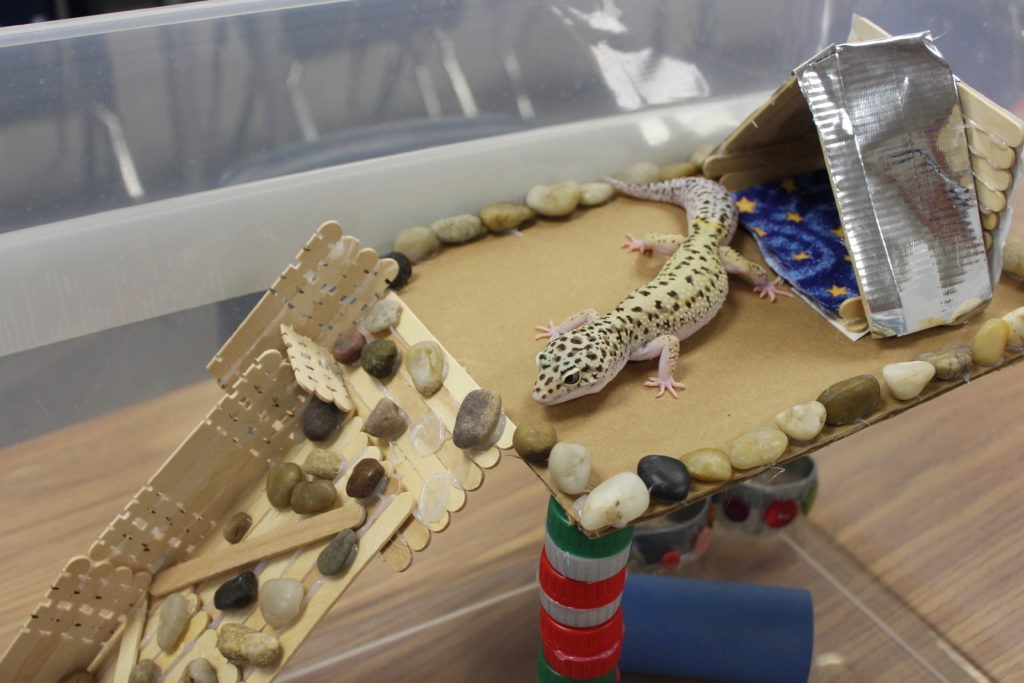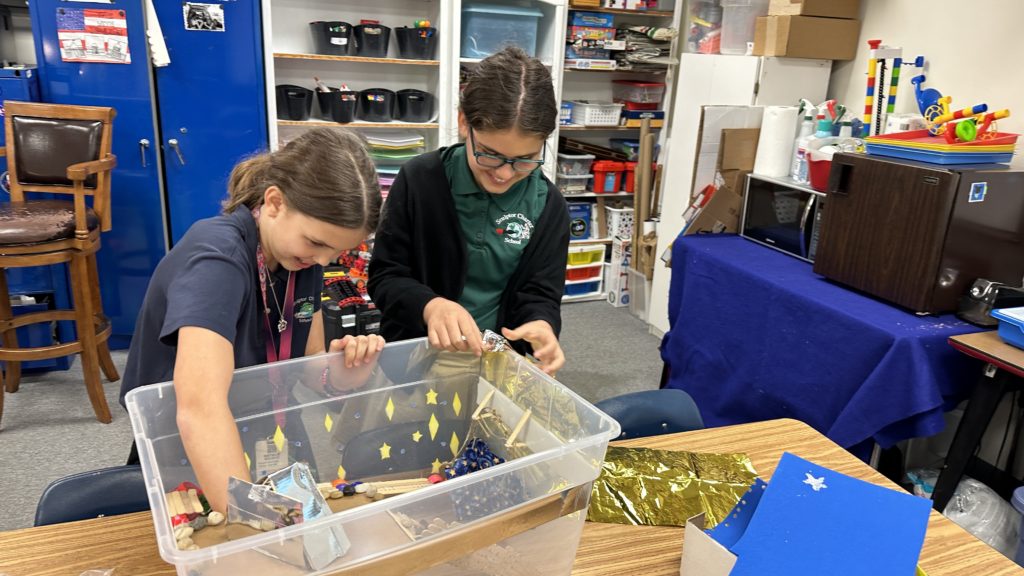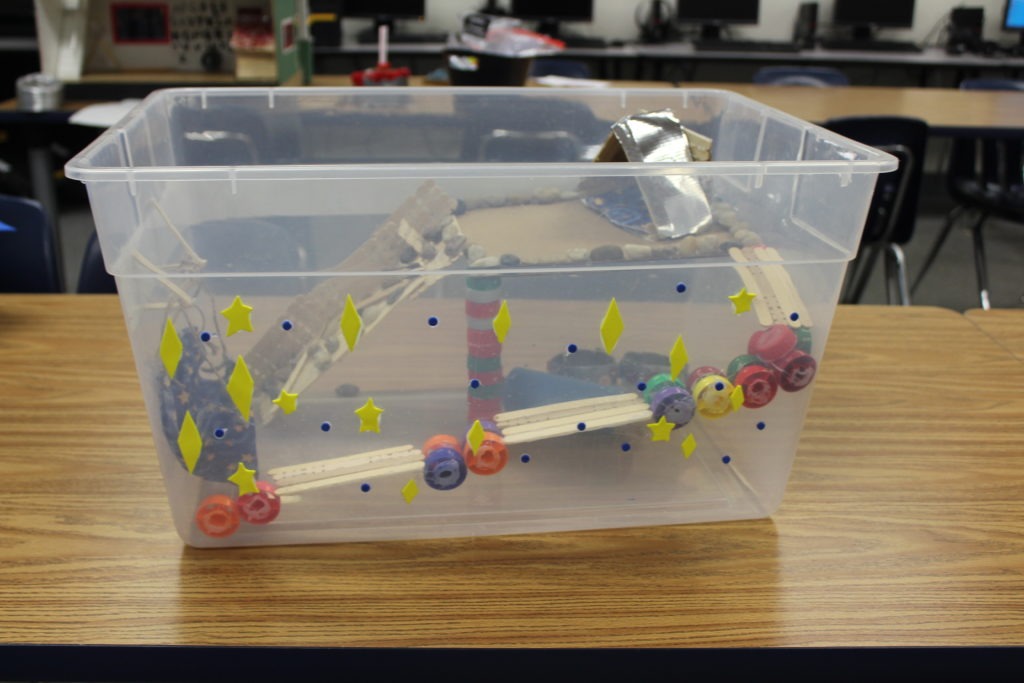 In this picture is a front view of Lemon's cage.
Flyers