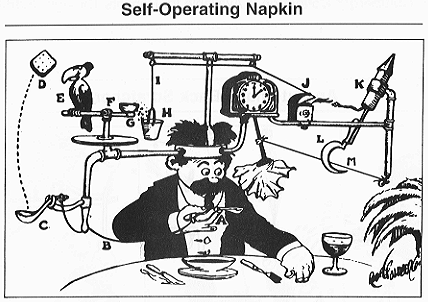 We (Ajay & Ben) created the party popper, which utilizes electrical, chemical, sound, mechanical, potential, and kinetic energy.
The first energy transfer is where stored chemical energy in the two AA batteries (3v) is converted into electrical energy.
In the second energy transfer, the electrical energy from the two AA batteries powers a snap circuit system that turns on a fan, transferring electrical energy into mechanical energy. The fan is attached to a string and the string is tied to a credit card holding up a ball bearing. When the fan spins, it pulls on the string making the credit card fall, converting mechanical energy into kinetic energy for the third energy transfer.
As the ball bearing is inside the cup with a hole at the bottom, the ball bearing falls down and falls into a long shaft, converting mechanical energy and potential energy into kinetic energy for the 4th transfer of energy.
For the 5th energy transfer, the end of the shaft has a small peg that pops the ball bearing into an elbow connector where another ball bearing is kept, loosely supported by an aluminum foil barrier. When the first ball bearing hits it, it transfers its potential & kinetic energy to the second ball bearing as kinetic energy.
In the 6th energy transfer, the second ball bearing goes down another shaft, pops out of an angle connector into a large cup with hole, and hits another marble on the lip of the cup, transferring its potential & kinetic energy to the third ball bearing as kinetic energy.
The third ball bearing drops through the hole and travels down into a marble run funnel. The bearing continues in the marble run until it hits a set of dominoes, marking the 7th energy transfer potential & kinetic energy from the ball bearing to the domino as kinetic energy.
The 8th energy transfer happens when the end of the domino chain hits a chain of heavy pool tiles and the kinetic energy is transferred to the pool tiles.
The 9th energy transfer occurs when the last pool tile block hits the meter stick with a needle, which converts its potential energy and kinetic energy into rotational kinetic energy.
The needle pokes the balloon once it falls in the 10th energy transfer, where kinetic energy and potential energy is transformed into kinetic energy and sound energy.