"Pick-it"
We chose to create our canvas from found lumber on the EcoSchool campus. We intentionally laid the boards in a picket fence pattern that mimics the fence around the "market garden" where our students learn about conservation & sustainable gardening practices during their school days. In creating our piece, we used potential and kinetic energy to apply the foundational layers of paint while weaving student generated conservation themes such as "save the sea creatures", "plant a garden for pollinators", and "protect our waterways" into the final product. We hope our art will encourage people from all walks of life to "pick" a conservation initiative in their area to support.
---
While studying energy, k-2 students in Verdi EcoSchool science club took on the challenge of creating art with potential and kinetic energy. Students put gravitational potential energy to work as they hoisted rice bags dipped in orange paint, then released them to create splats that became centers of flowers. Next, they experimented with elastic potential energy with sling shots and yellow paint dipped felt balls to create bee splotches. The following meeting, students worked together to create a pendulum that used kinetic energy to drip paint first on their own canvases, then onto our masterpiece.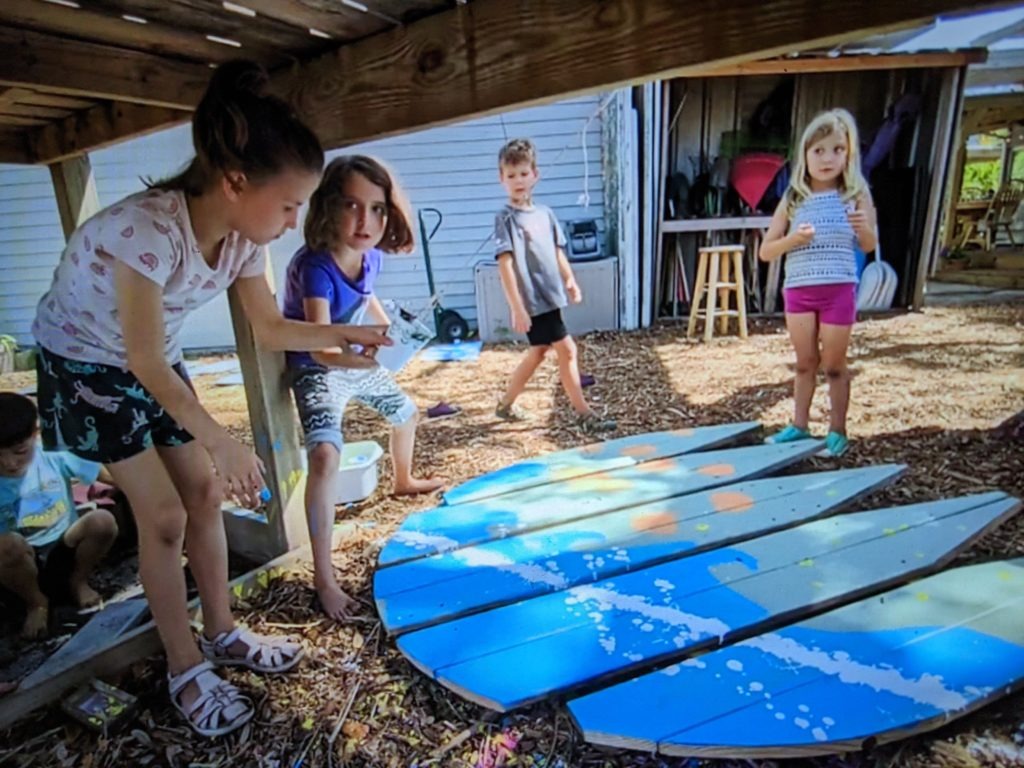 After using energy concepts to apply a good amount of paint to our "recycled materials" canvas, we paused to read a few books and talk about conservation efforts in which our school and students are already involved. We came up with a long list of initiatives centered around sustainable gardening, growing your own food, spreading knowledge about the importance of bugs and pollinator gardens, and protecting our waterways and sea creatures. After our brainstorming session, we took another look at our canvas and each student sketched an idea of what a final product might look like. We embraced common themes from all the drawings and charged forward with more traditional art "tools" to complete the task.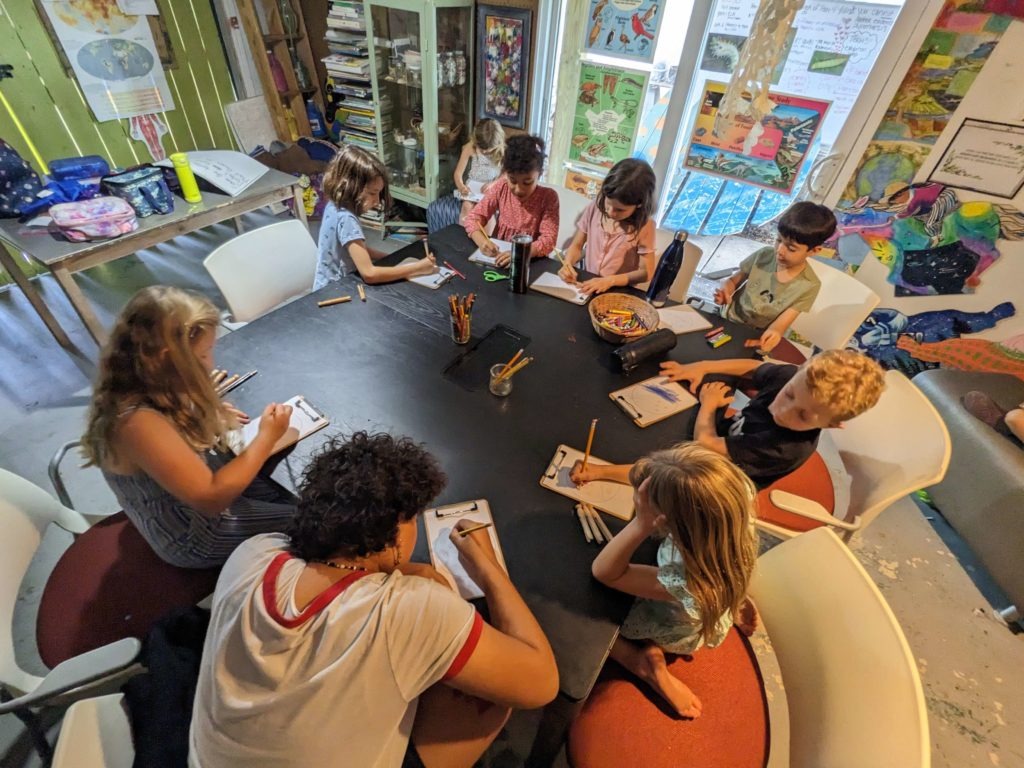 ---