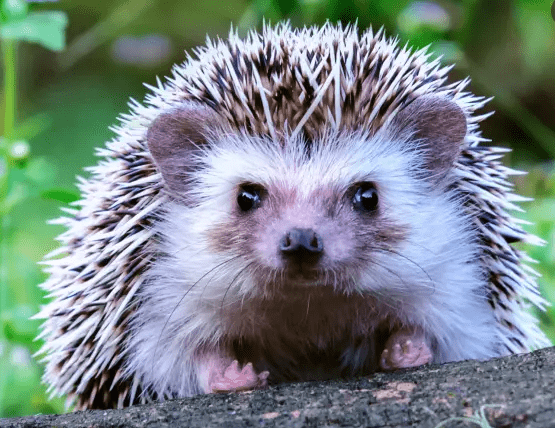 Team Members:
Dawson R. (8th Grade)
Joshua R. (8th Grade)
Daniel E. (7th Grade)
School:
Milwee Middle School
Our Habitat:
Our habit is designed for the needs of a hedgehog. First off, we have a little shelter for our hedgehog that has a roof and is closed off on all of the sides except the front. Second, we have a food bowl and a water bowl made out of carboard and Styrofoam.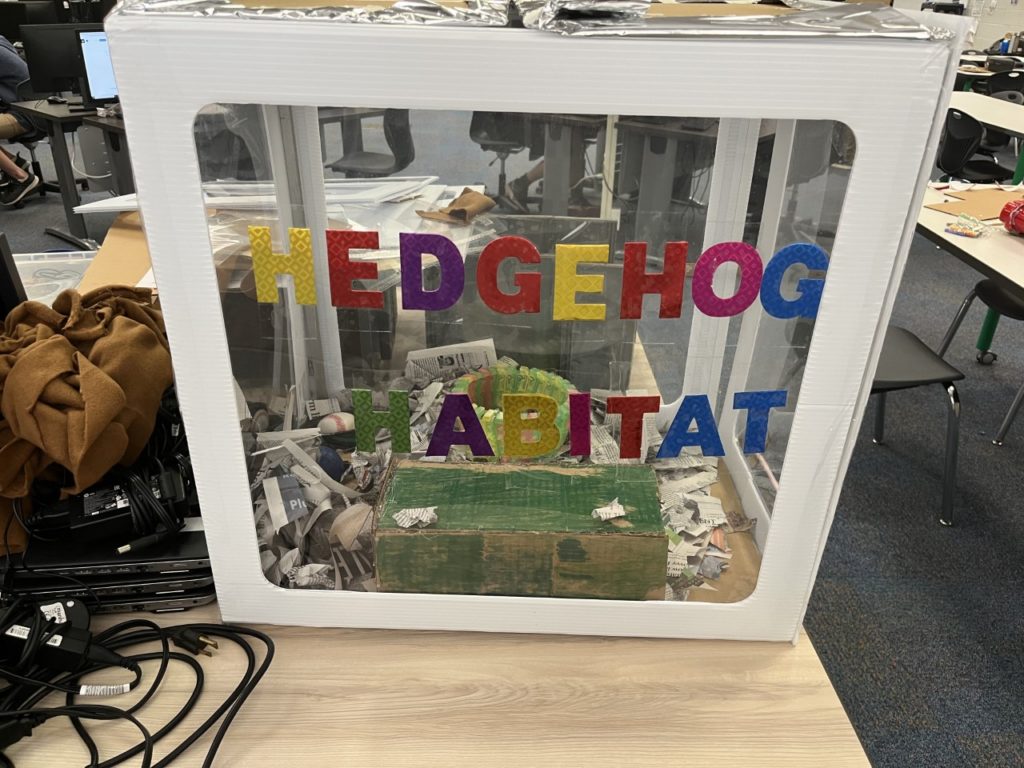 The food and the water bowl.
\
The shelter for the hedgehog.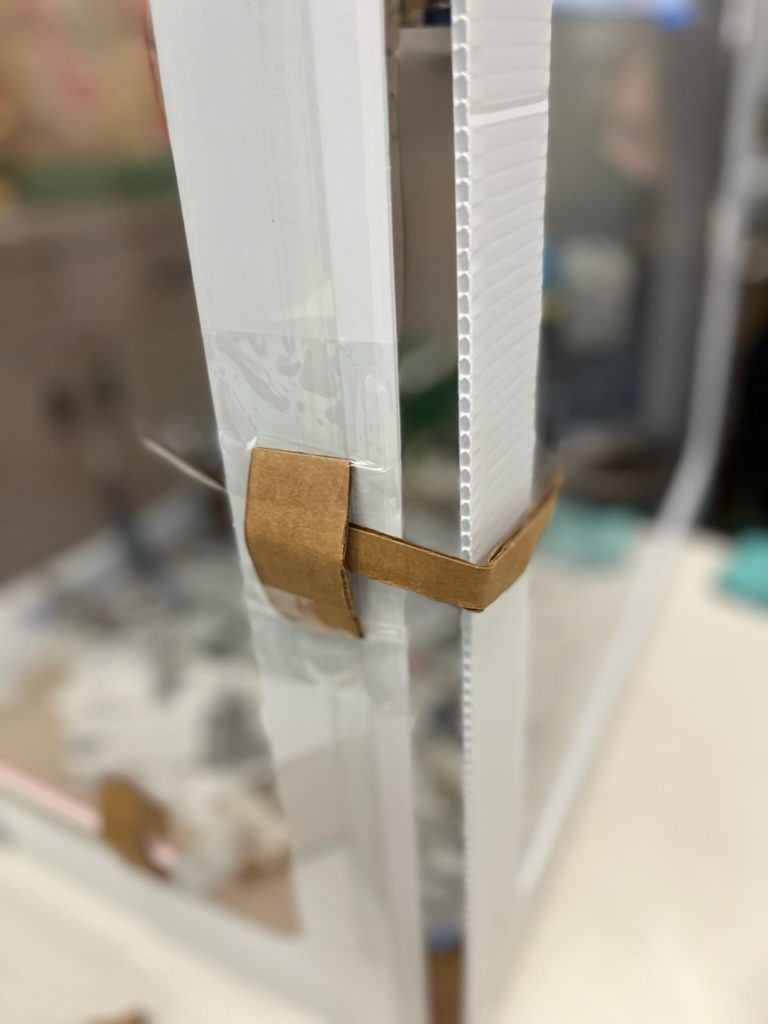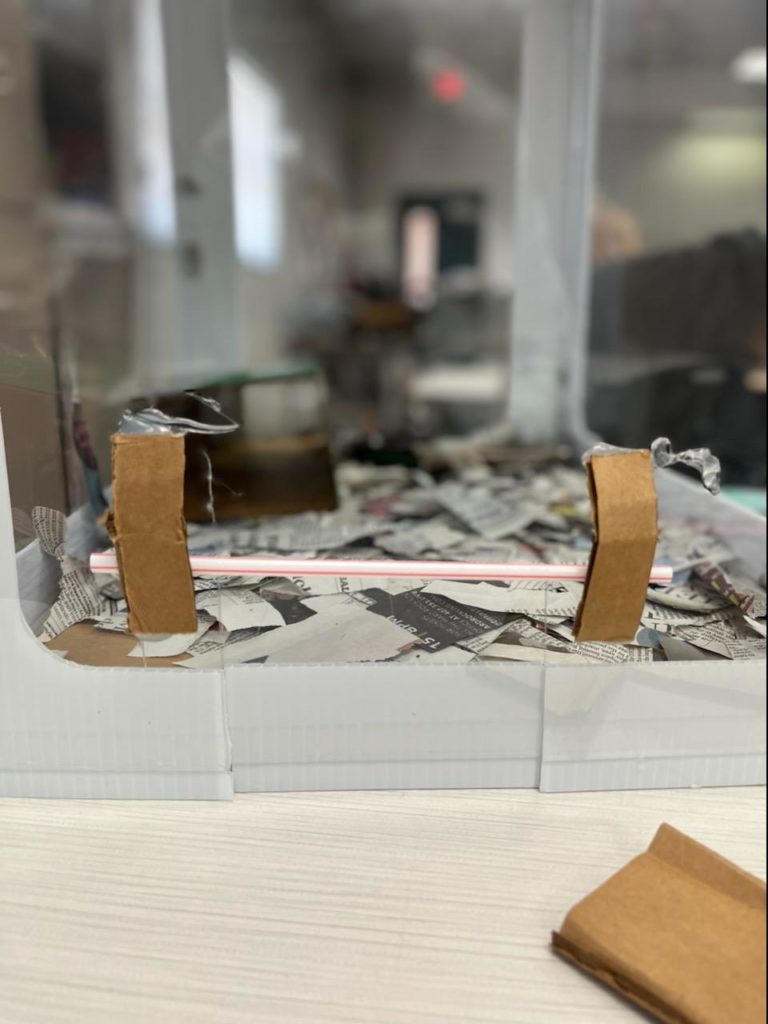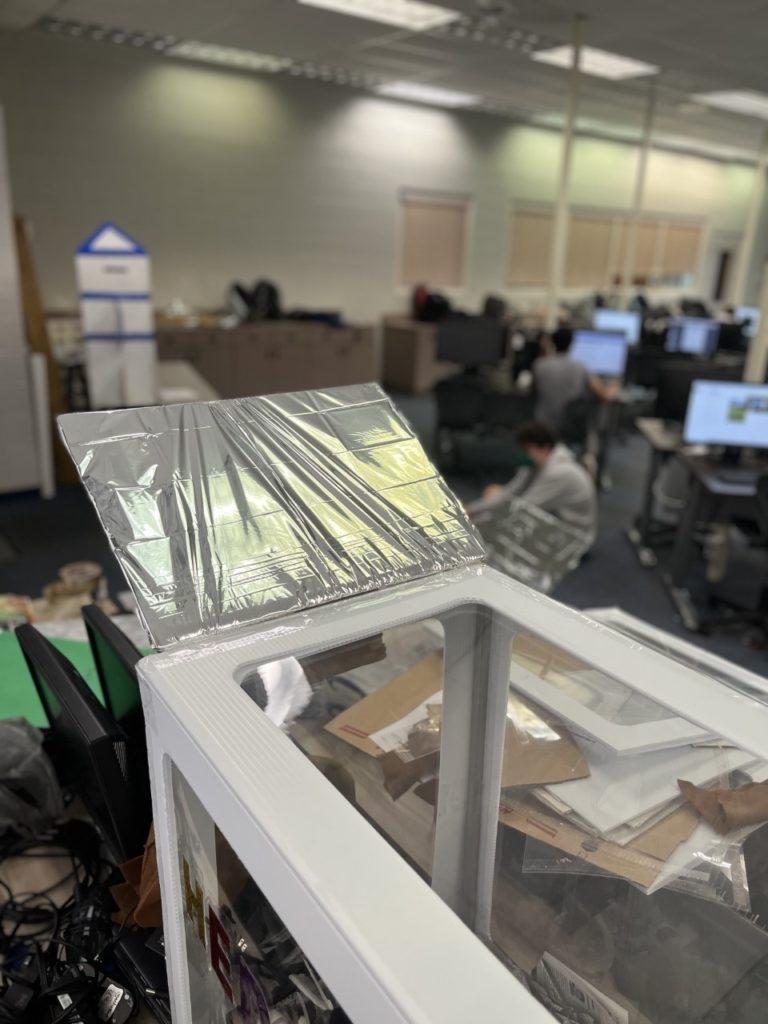 Outside Help:
Mrs. Unterreiner
Materials:
Newspaper
Carboard
Tape
Emergency Blanket
Markers
Dividers
Styrofoam
stress balls
Critter Test:
For the different wind conditions the critter cottage withstand rain and be susceptible to wind.
Recycled Parts:
The recycled materials we used in our project were the clear dividers and old newspaper. We used these materials because they were parts that were needed for our project and they were not being used.
Challenges We Faced:
Obviously we ran into some challenges. First off, the main structure of our critter cottage was weak so we problem solved and decided to put wood beams to strengthen the overall structure. Second, was the amount of bedding we put. This was a challenge because our type of species likes to burrow an make nests, so it was hard to figure out the right amount of bedding for the needs of our four-toed hedgehog.
Bibliography:
Evergreen Garden Care. (n.d.). 15 hedgehog facts for kids. Love The Garden. Retrieved April 22, 2022, from https://www.lovethegarden.com/uk-en/article/15-hedgehog-facts-kids