Tedd D.
Suntree Elementary
6th grade
Solar Garden
The garden features a small, artificial beach composed of miniature beach chairs, a wooden pavilion, and many other decorations, creating a tropical ambiance. Imagine the creation of the real scale beach-side garden in your backyard. By doing so, even the residents of the Rocky Mountains can enjoy the Florida ocean view and Amazon tropical rainforest!
The solar self-watering garden offers several benefits, one of which is its self-sustainability. Only occasional small water refills are needed, making the system a low-maintenance option for plant lovers. The plants produce oxygen and purify the air, creating a fresh and healthy environment.
In conclusion, the solar self-watering garden is a creative and environmentally friendly way to grow plants. It's self-sustainability and low maintenance make it a practical choice for anyone interested in cultivating plants. The garden's unique design adds an artistic element to any space, transforming it into a tropical oasis.
The solar garden consists of plants, a solar-powered irrigation system,
and some decorative items.
The video above shows how the solar-powered irrigation system works.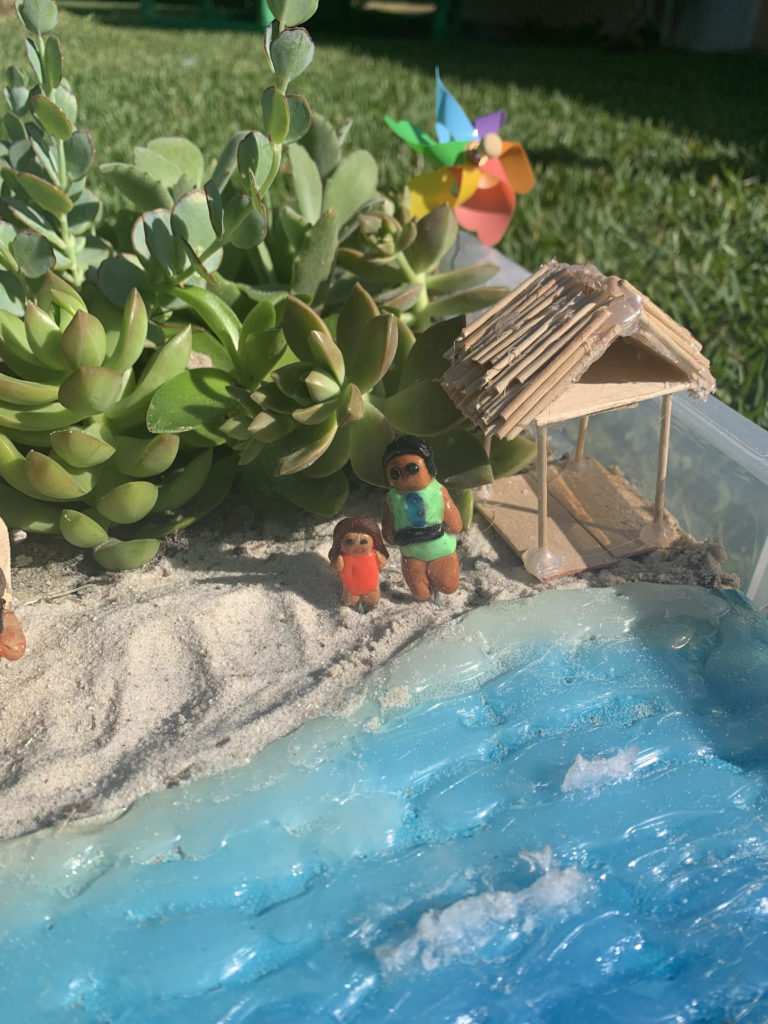 These are some zoomed views of the beach, the garden, and the decorative items.
The Making
The following pictures illustrate how I made the beach, the people, and the little pavilion.
The Beach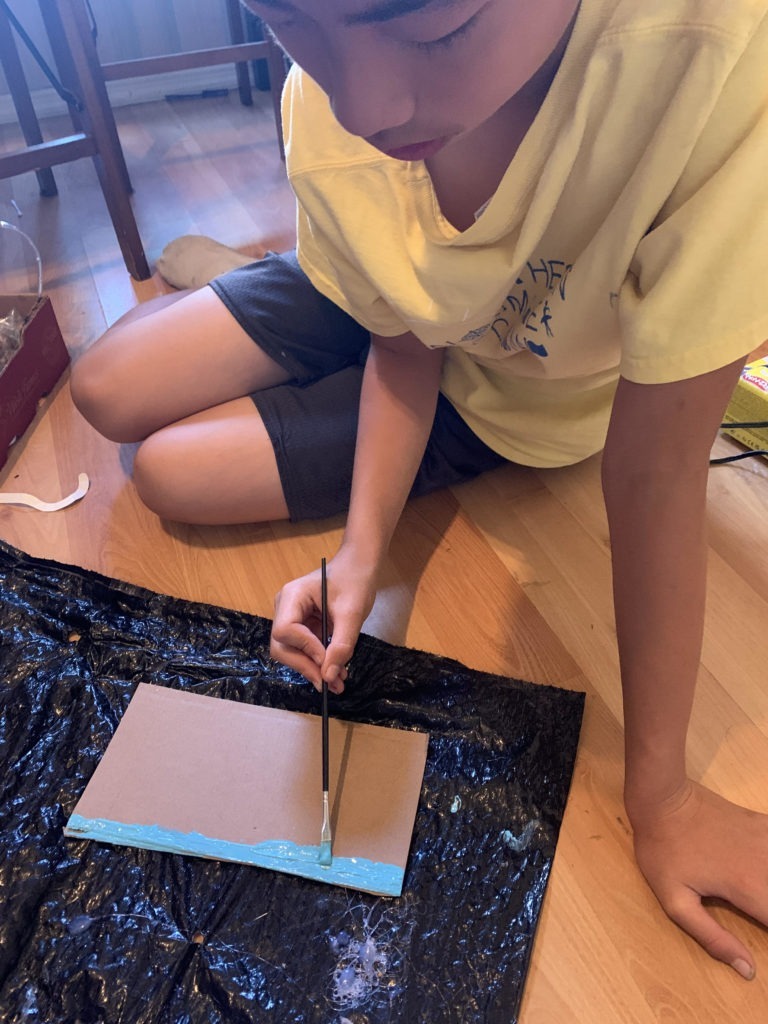 First, I cut out a piece of cardboard and paint it with different shades of blue. The blue is darker at one end and lighter at the other, mimicking the realistic shades of the ocean. Finally, I apply hot glue and resin to give the beach a wave-like effect as well as to make the item waterproof.
The People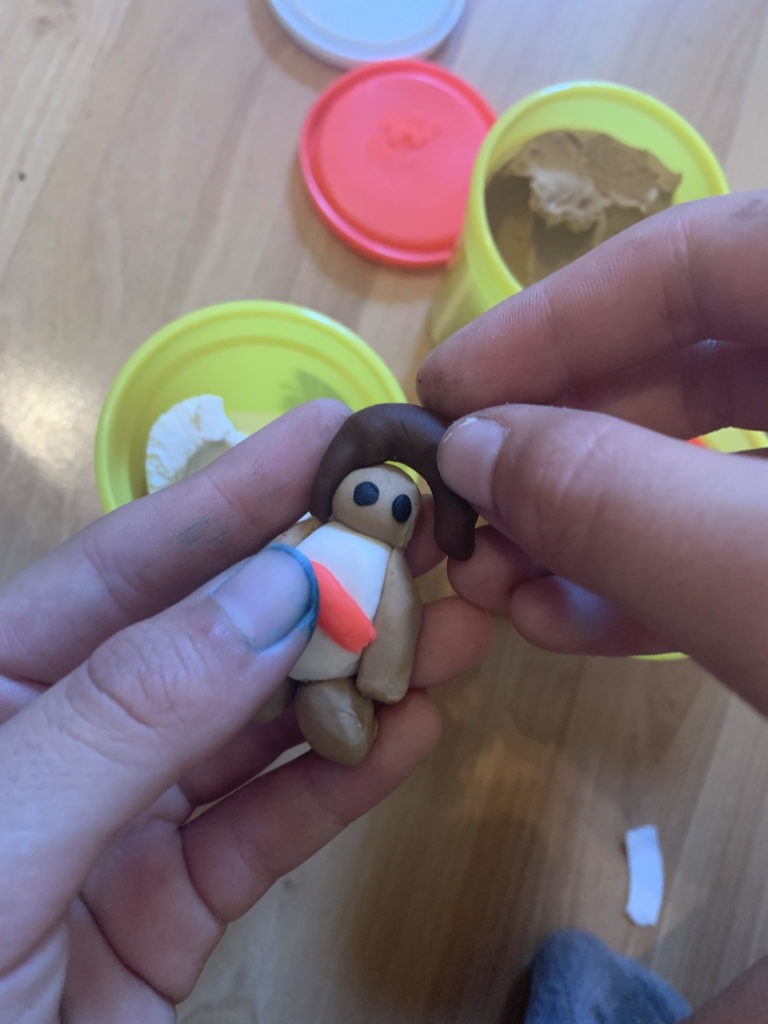 I made the people using playdough and resin. First, the head, eyes, arms, and legs are made. Next, the different body parts are assembled and coated in resin. Resin makes the whole item waterproof and shiny!
The beach chairs and pavilion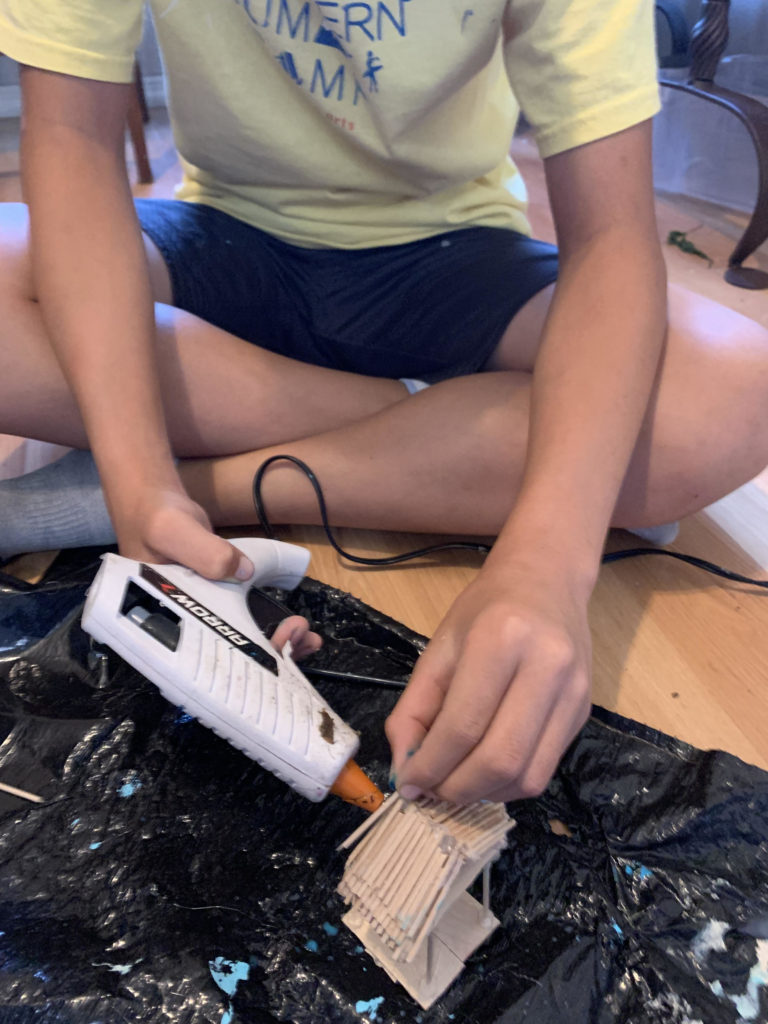 The beach chairs and pavilion are all made out of wooden sticks. First, the wooden parts are cut out and hot glued together. Then they are coated in paint/resin to make them colorful and waterproof.