School Name: Zellwood Elementary School.
Names: Valentin.S Derek.P.
Grades: Valentin 4th, Derek 4th.
Team name: Solar Cookers.
Facts About Foods: Foods are all from Mexico. Quesadillas were popular as well back in the day, but they were filled with pumpkin, mushrooms, and spices. It wasn't until 1521 when Spanish settlers brought sheep, lambs, and cows with them to colonial Mexico that cheese was added and the term quesadilla was created.The quesadilla is an essential recipe and meal in the Mexican culture.
Design Documentation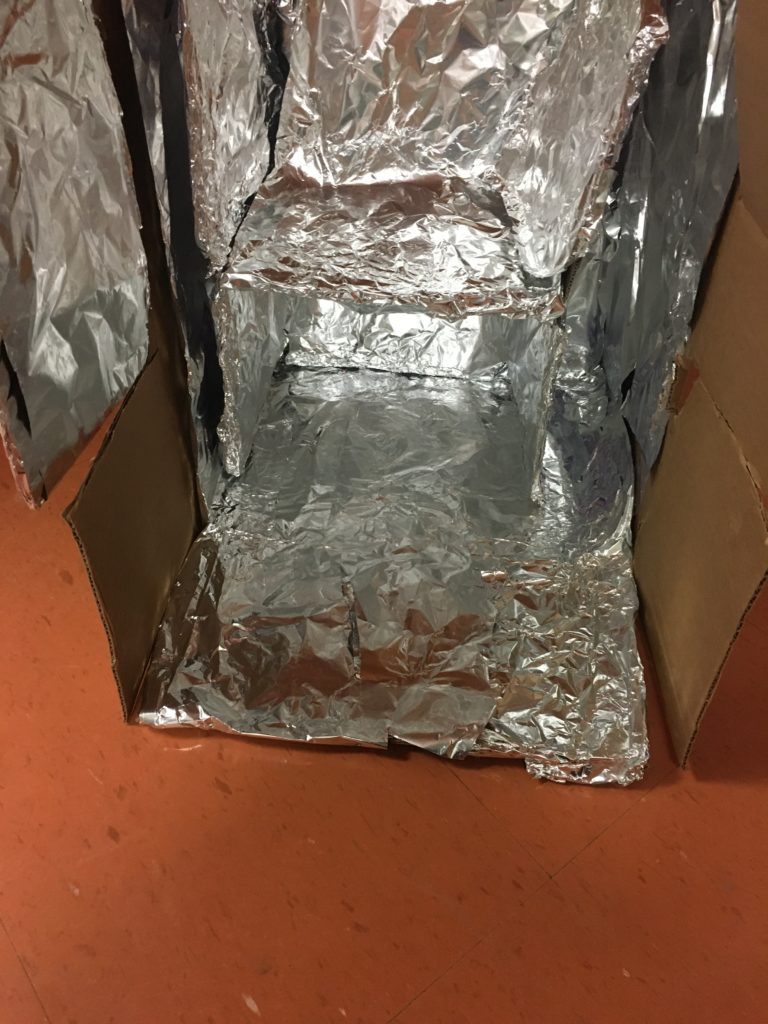 This is the first model of our solar oven. Also, the racks are for the food that can stay there and cook up.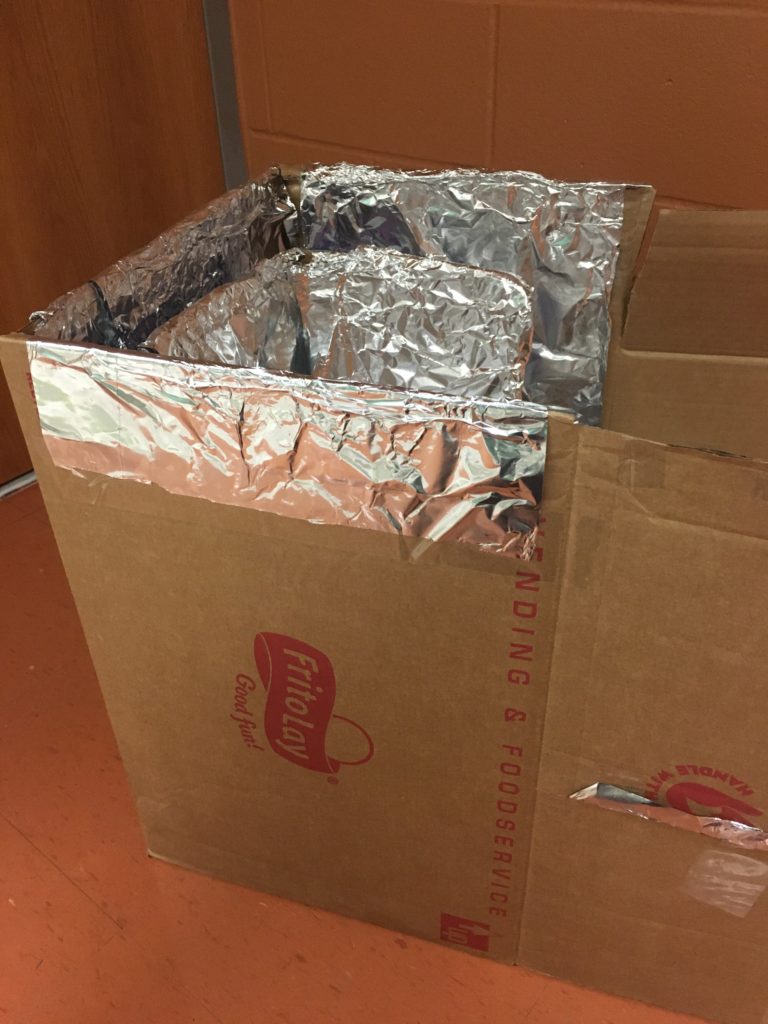 Recycled box for construction
This is the first model of our solar oven we have some space so little racks can fit in and cook up the food. Which explains that we can have more space when we have food there will be more space.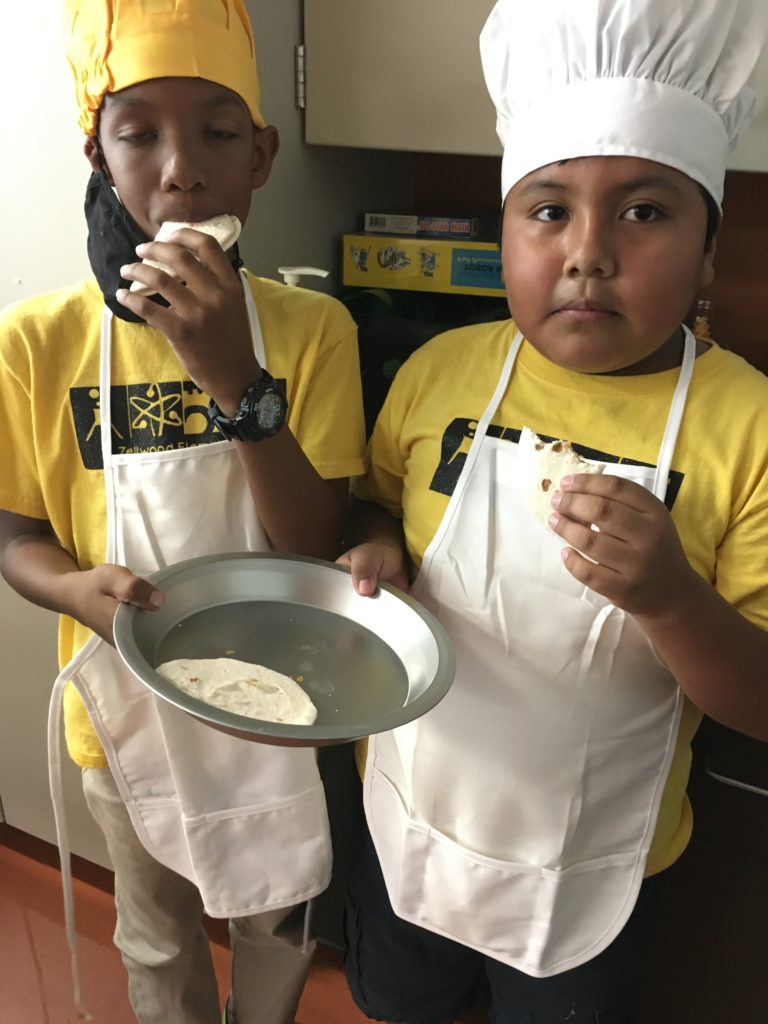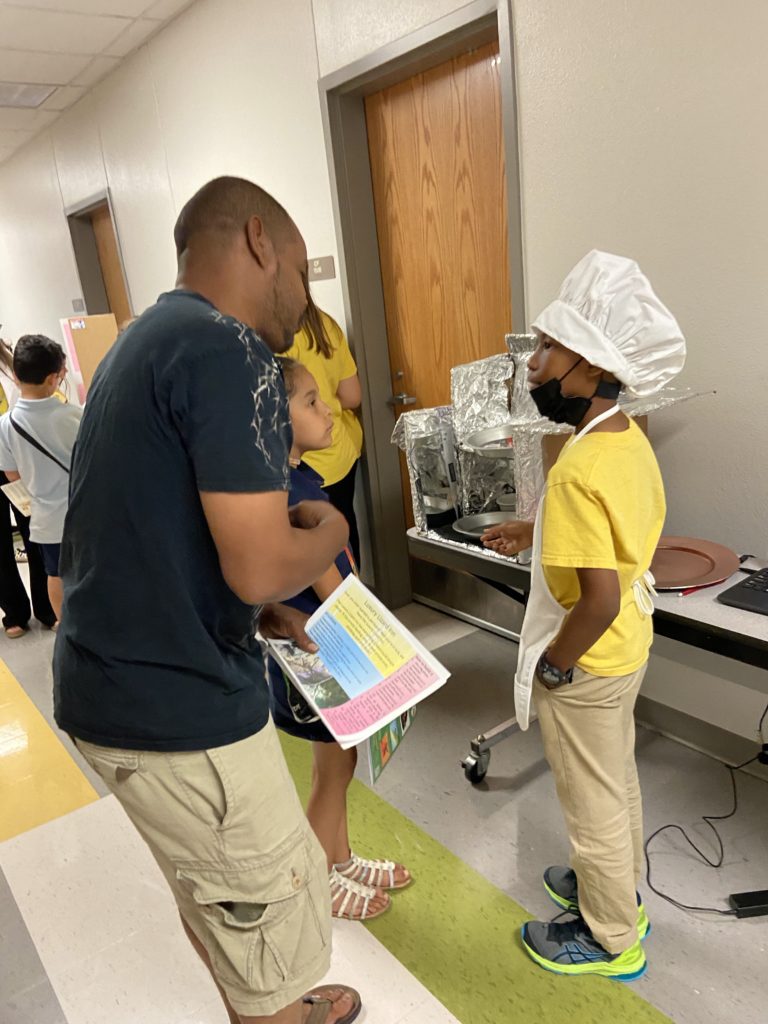 Help
1.Aluminum foil a parent gave strong aluminum foil the other aluminum foil was weak.
Test Results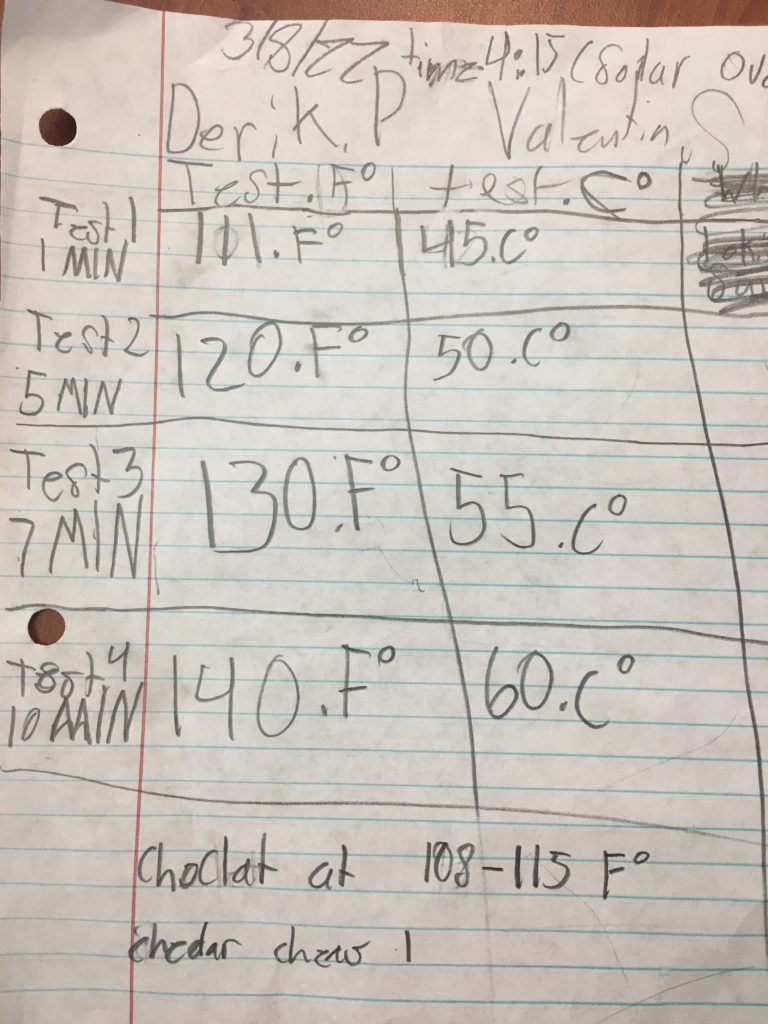 Team Design Video
Facts about team: We have never competed in a solar cook off.
Extras
We got our recipes and examples from google.com
Recipes
Tomato cilantro salsa chips
Quesadilla explosion
Churros and chocolate
Ingredients
Tomato cilantro salsa chips:
2 cups tomato chopped
1/2 onion chopped
1 bunch cilantro leaves only
1 clove garlic
1tb cumin seed
1 bag of tortilla chips
Quesadilla explosion:
3 flour tortillas
1/2 cup Cheddar Cheese
1/2 cup Shredded Chicken
Place tortillas in solar oven
sprinkle cheese and chicken on top
warm your tortilla, chicken and the cheese
heat until cheese is melted