We are team Solar Stars from the STEM Tech Academy in Melbourne, Florida. Our team has Bella and Atreyu. We meet on Saturdays at STEM Tech to work on cool projects like LEGO robotics, 3D printing, rockets and Junior Solar Sprint.
Team Members – Bella V. and Atreyu C.
Helpers/Mentors – Mike Morrison, Darrell Thomas
Car Design –
Our car has the motor in the back. We drew the wheels in TinkerCAD and then 3D printed them. The tires are o-rings. A gear is super glued to the wheel and to the axle to make sure they turn at the same time. The car is made from foam board. For a string guide we used a big boba tea straw. We cut a slit in it and glued it under the car. At first the car went backwards and we had to change the wires. The motor gear fell off and we super-glued it back on. After that the gears did not always touch. We used a zip tie to hold the motor down so the gears always touch. We only had time for a few tests but the car seems to go fast and straight and does not come off of the string!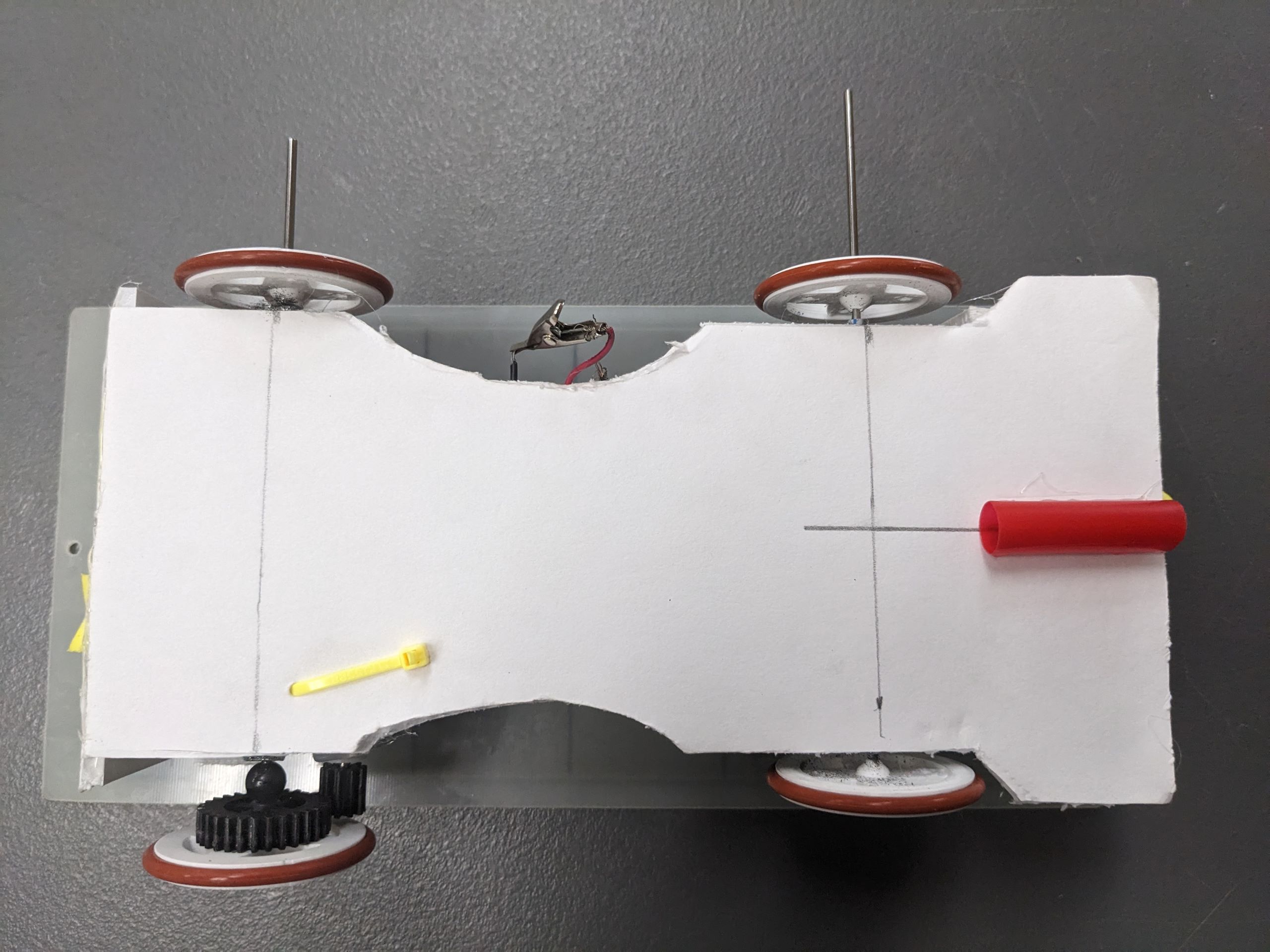 Bella from Team Solar Star talks about their car –
Car in Motion –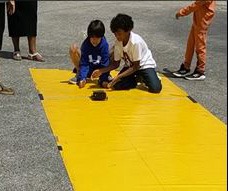 This picture above is Atreyu testing the Solar Star car this year with help from another team.
Below is a video from our team testing a car last year. We used the same track last year, but this year our team did not have a chance to take videos.