Sculptor Charter School
Brinley C. Abigail D. 6th
Our fashionable hamster home IS designed as a permanent hamster home, the house can be cleaned and is hamster approved. (: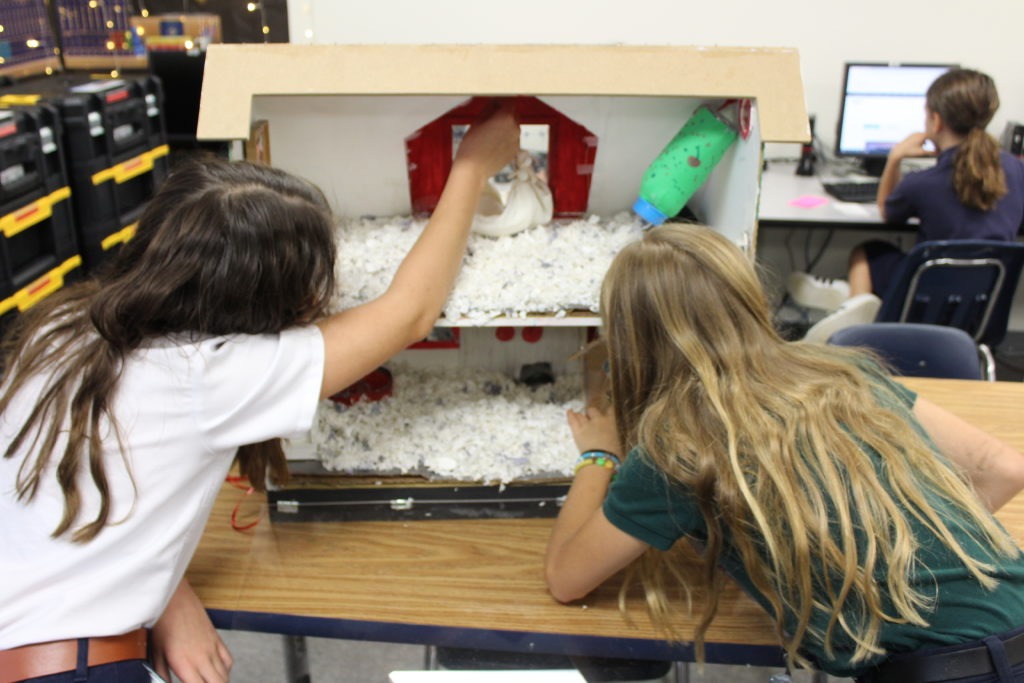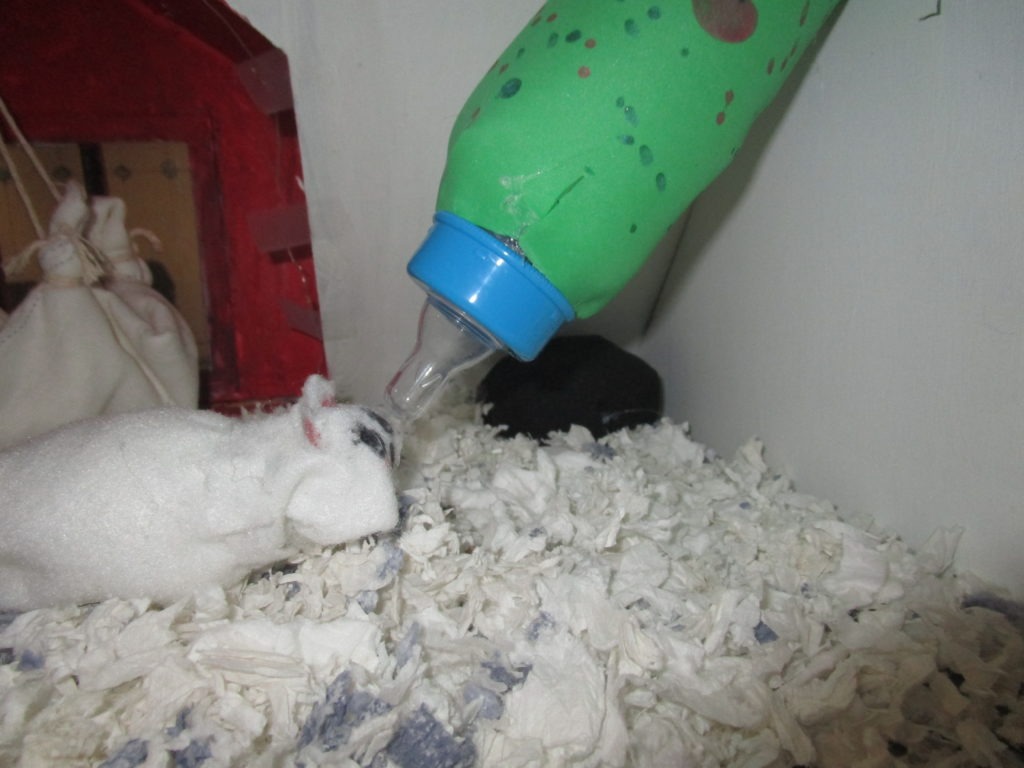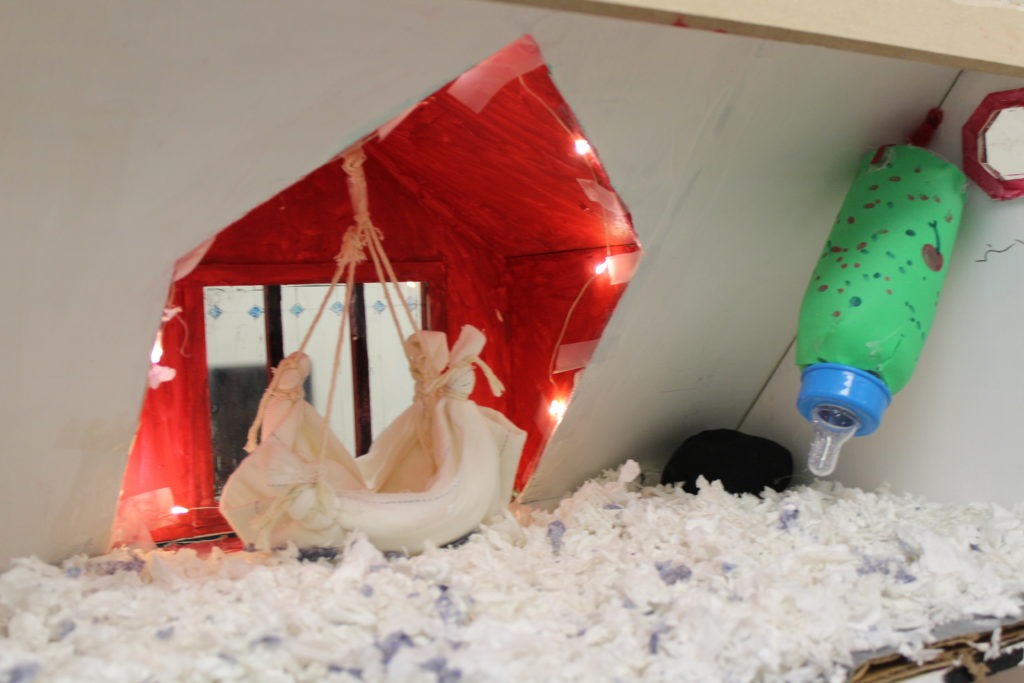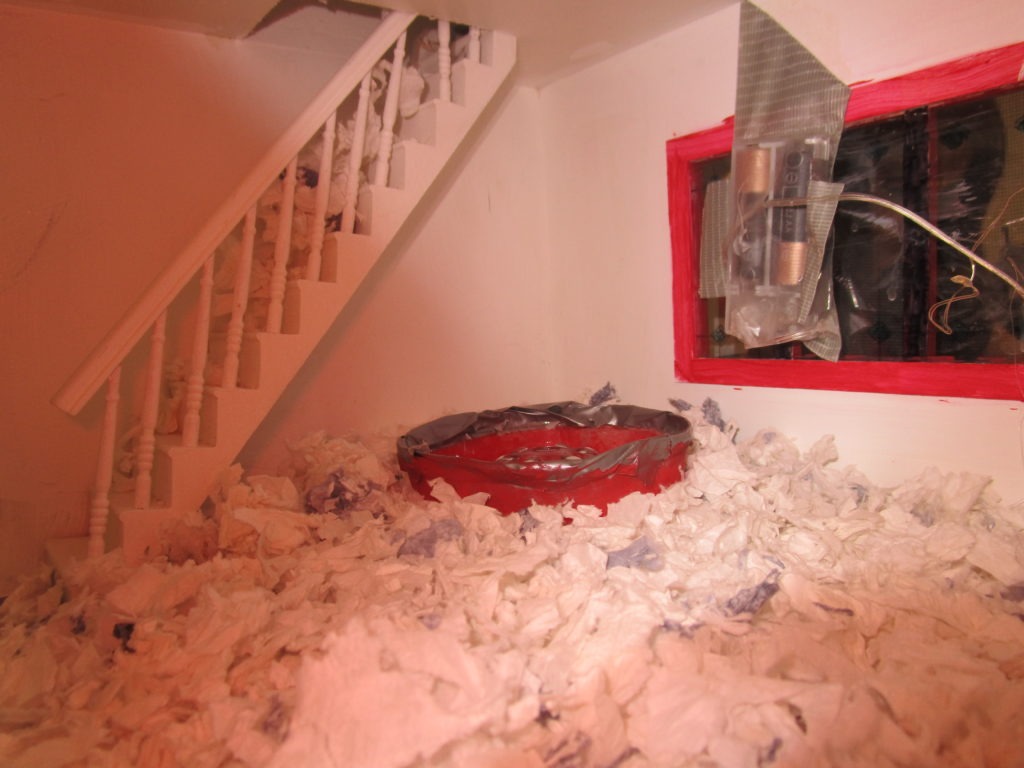 Some help we received was from parents, teachers, drill, and a hot glue gun.
The materials we used were cardboard, Screen, bottles, bottle caps, fabric, popsicle sticks, bedding, duck tape, hot glue, foam sheets, a baby bottle, and plexi-glass. The dollhouse was bought second hand from a thrift store to be reused as a hamster crib.