The Hedgehog House
Milwee Middle School
List of students:
Callie W. – 7th Grade
Kaitlyn P. – 8th Grade
Averee C. – 7th Grade
Lilah L. – 8th Grade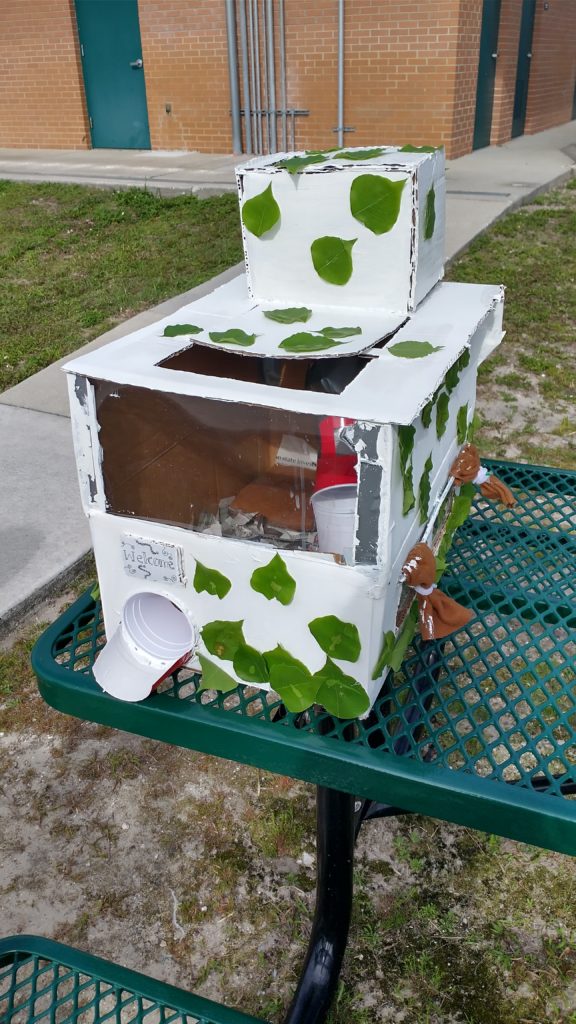 To help us make our Critter Comfort Cottage and make sure we have the right things for our hedgehog, we used the internet to research what would be best to use. Our teacher helped us get materials to make our cottage as comfortable as possible for a hedgehog.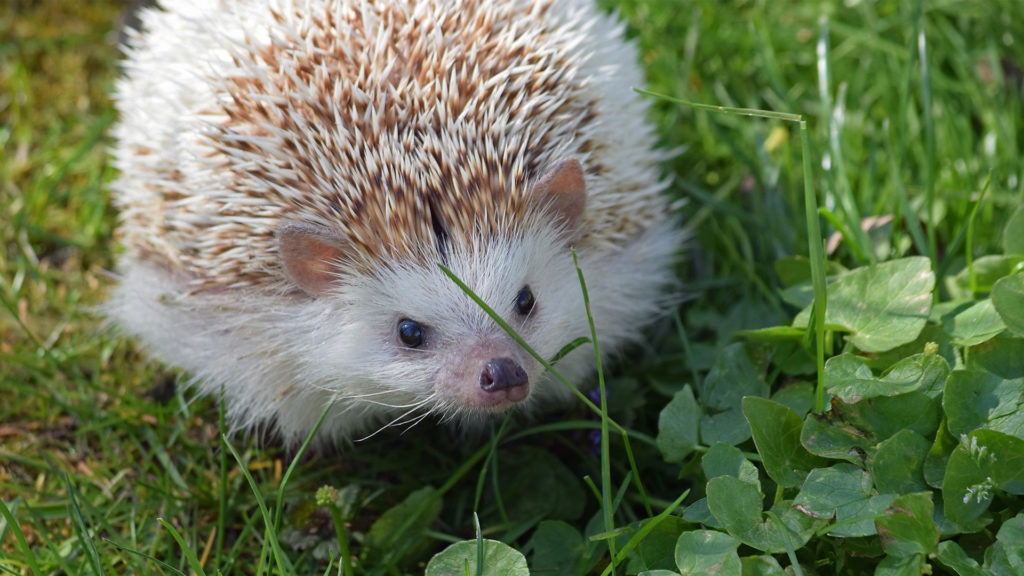 Challenges We've Encountered
There were many challenges that we came across when we built our House. The first was finding materials that were hedgehog- and environmentally-friendly. We were able to look online and find what hedgehogs can and cannot be around in case they might get hurt. The second was designing the house to be aesthetically pleasing, which also included adding curtains, and painting and decorating the house to make it look nice. We also had a bit of a struggle trying to make the tunnel on the inside , and had to try many different versions and materials to make it.
Photos of Construction
These are a few photos during the construction of the Hedgehog House and inside views of after we were finished.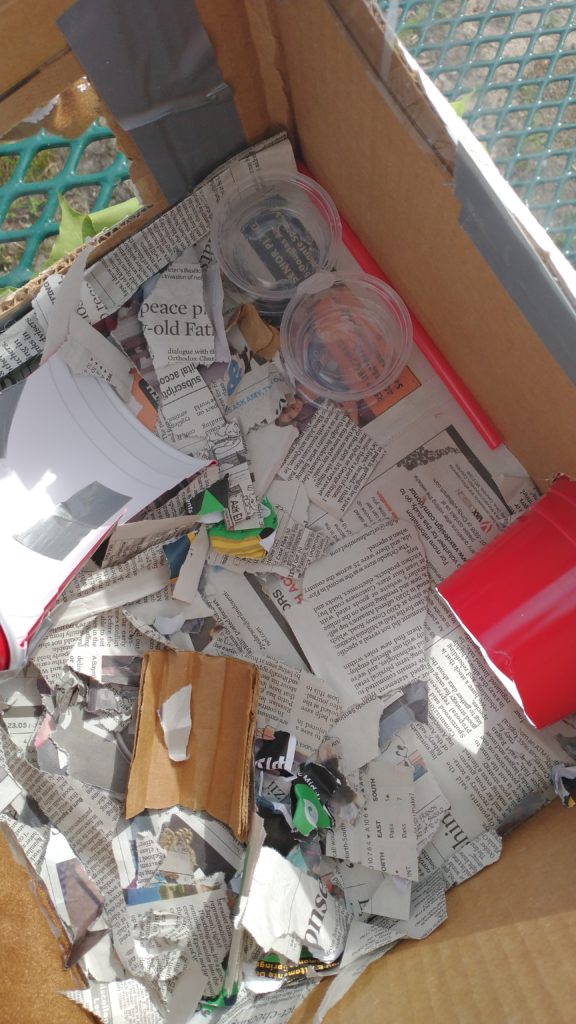 This is the inside of the House, from the top. The two cups are for food and water. The cardboard is an item for the hedgehog to play with, the Solo cup that has duct-tape on it is the bottom of the ramp, and the other one is the entrance.
Materials
A cardboard box, clear plastic, newspaper, felt, straws, pipe cleaners, duct-tape, Solo cups, hot glue, white paint, leaves.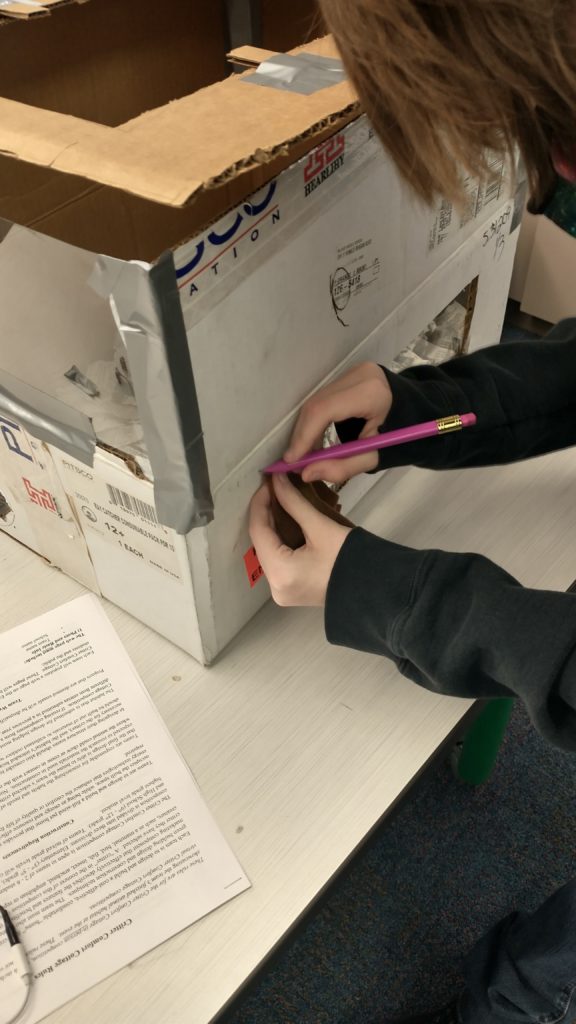 This is one of our members measuring the curtains for the Hedgehog House.
Note:
All of the materials except for the duct-tape, hot glue, and paint were recycled. We used the Solo cups to make a ramp for the hedgehog to climb to get to an upper level of the house.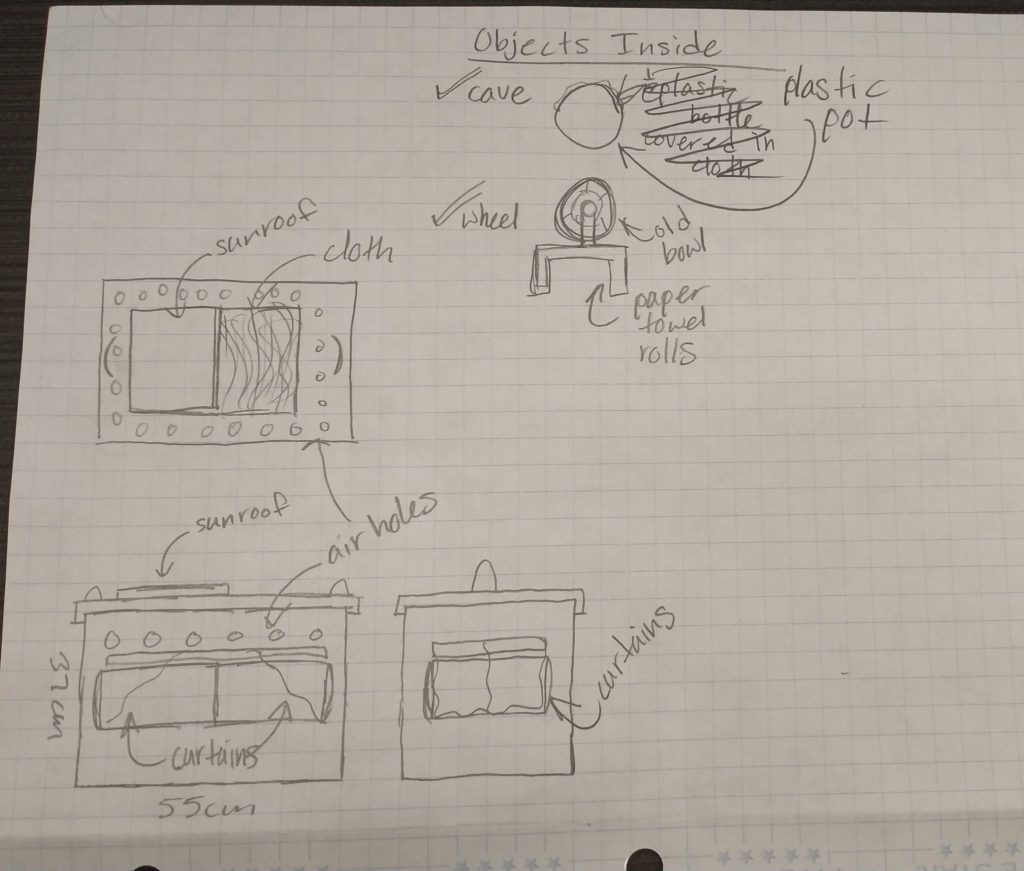 This is the original design that we made for the Hedgehog House. We tried to stick to it as much as we could with the available materials.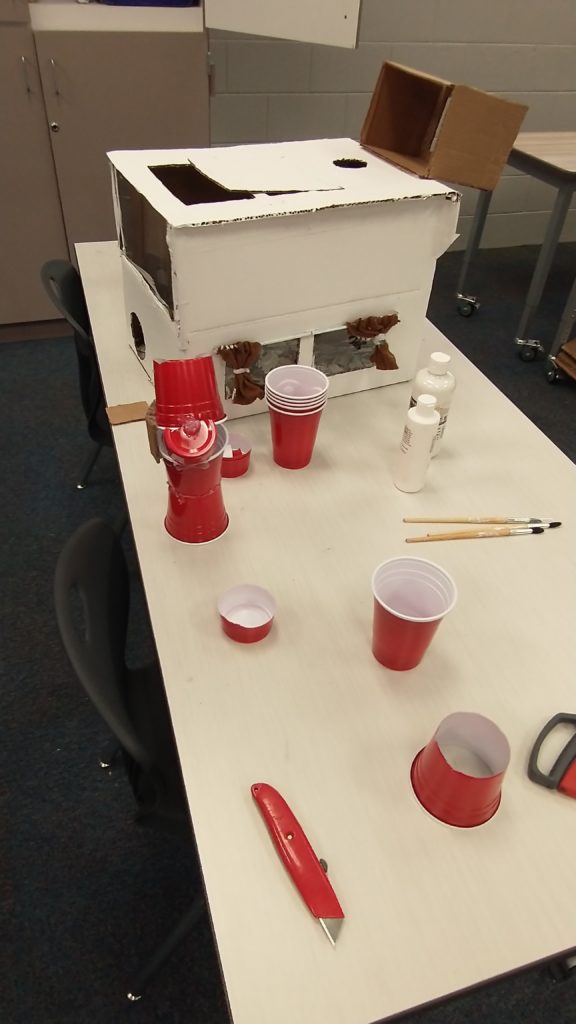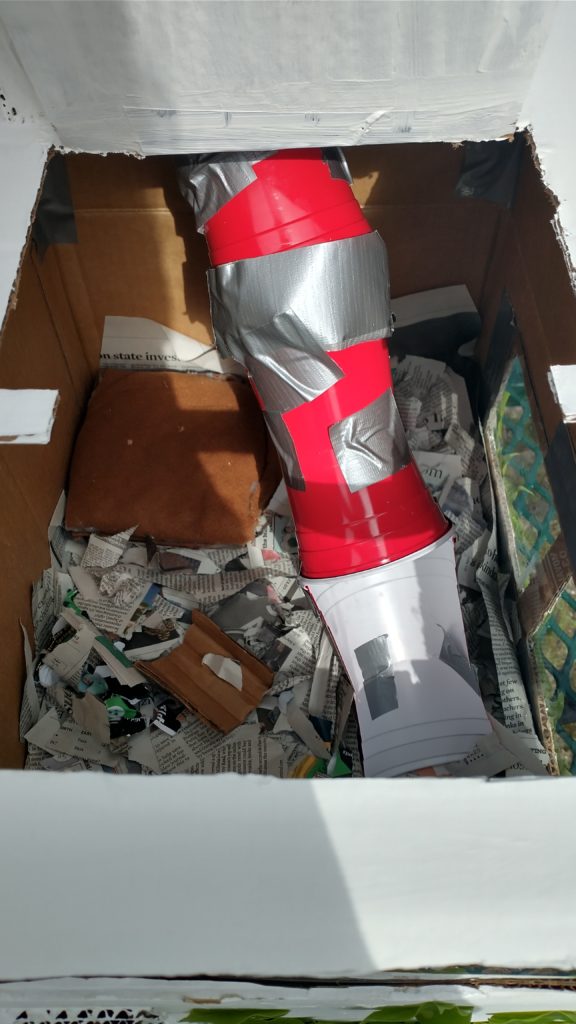 Project Log of Our Work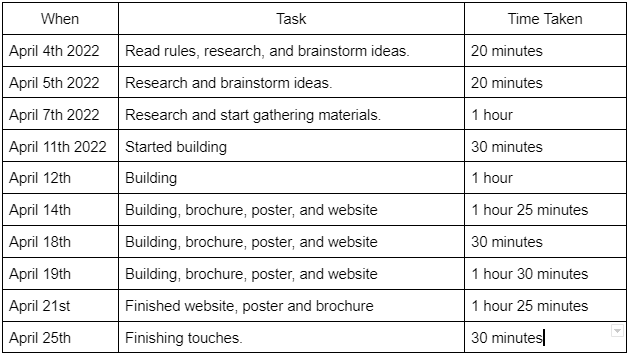 Resources
"Hedgehog: National Geographic." Animals, https://www.nationalgeographic.com/animals/mammals/facts/hedgehog.
Pet Hedgehog Care, Information, Facts & Pictures. https://hedgehogcare.org/.
"Hedgehogs – Housing." Hedgehogs Housing | VCA Animal Hospitals, https://vcahospitals.com/know-your-pet/hedgehogs—housing#:~:text=The%20cage%20should%20be%20large,reasonable%20choice%20for%20many%20owners.
Pet Hedgehog Care, Information, Facts & Pictures. https://hedgehogcare.org/.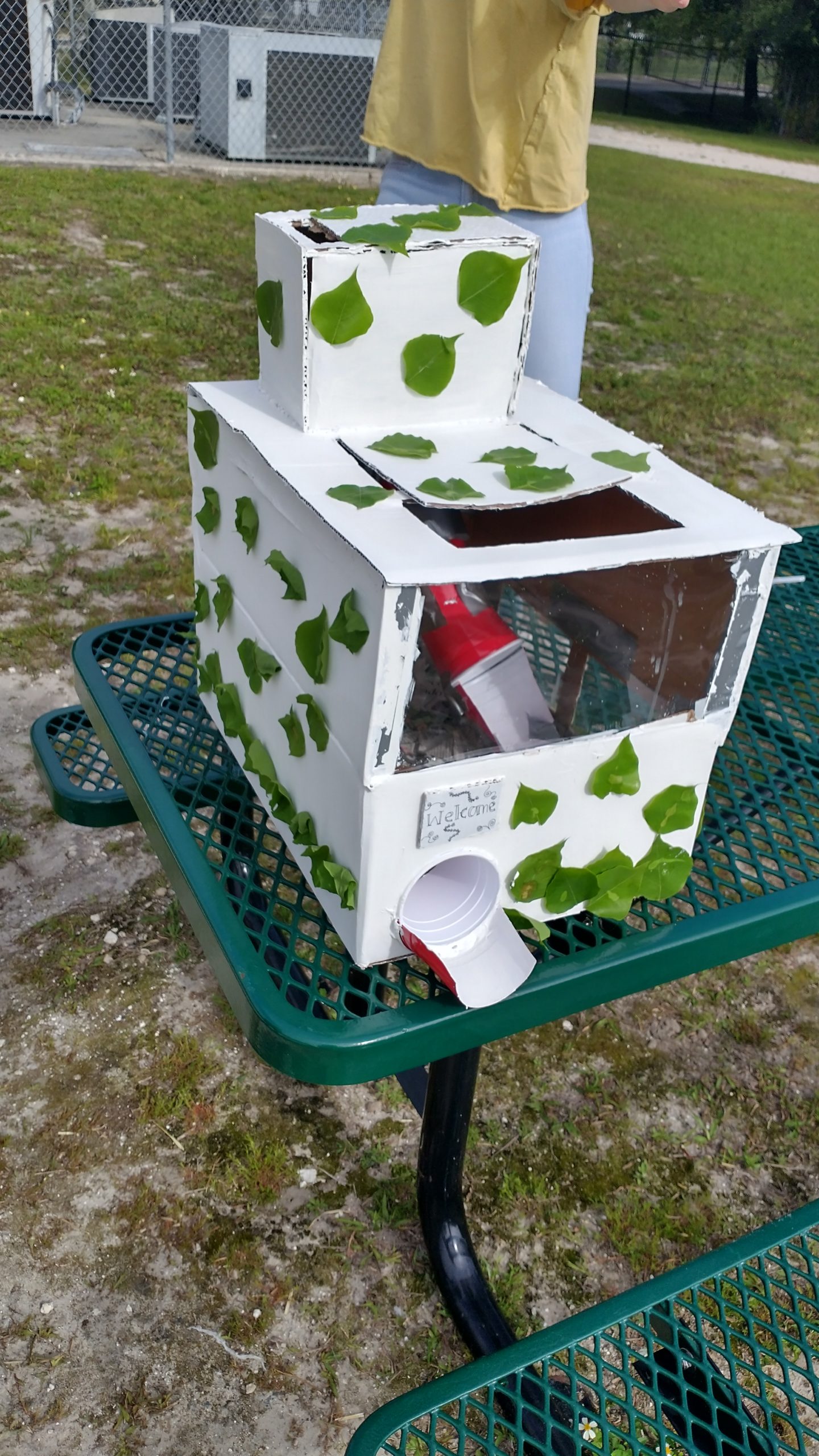 Milwee Middle School Hedgehog House