Lyman High
Members
Emit – HS Sophomore
Joshua – HS Sophomore
Victoria – HS Sophomore
Finished Cooker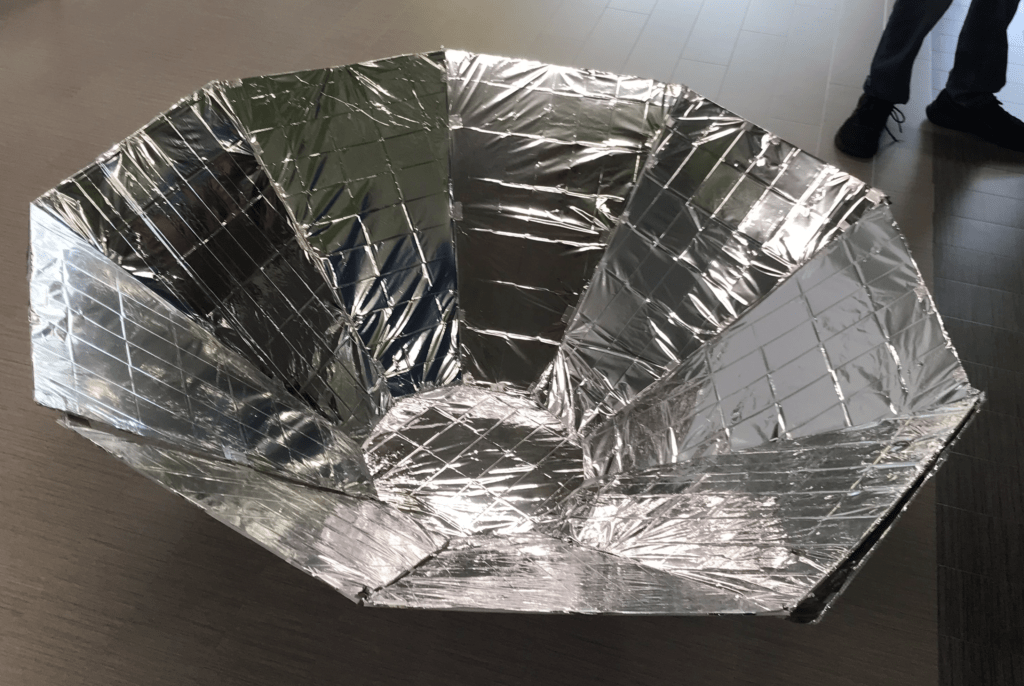 Background Information
Lyman High has participated for the past 5 years in Energy Whiz
This is our first Energy Whiz competition
Recipe was inspired by the prominence of citrus all around Florida to represent local farms
First Brainstorming Gallery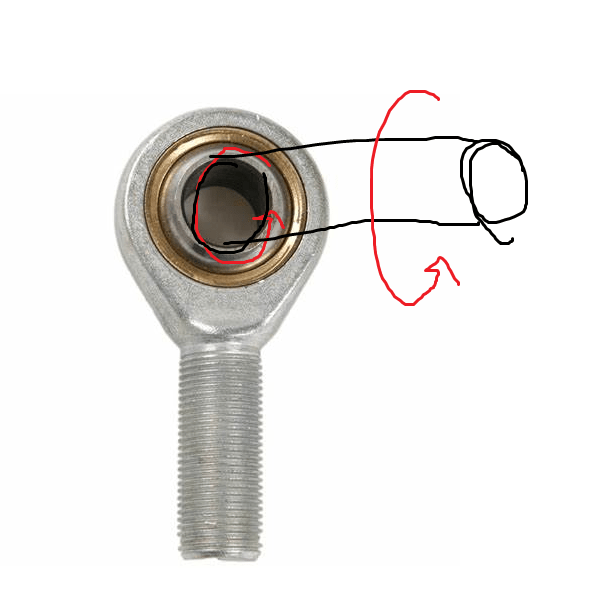 First design iteration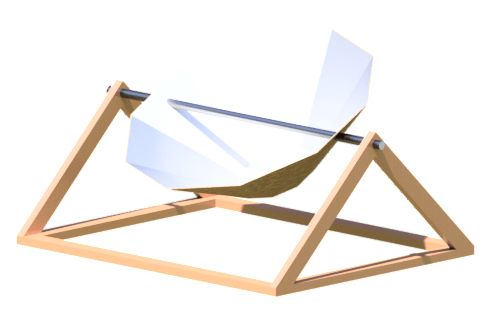 Original design, adjusted to make better use of materials.
Final Revised Design
Revised design, now more efficient and portable.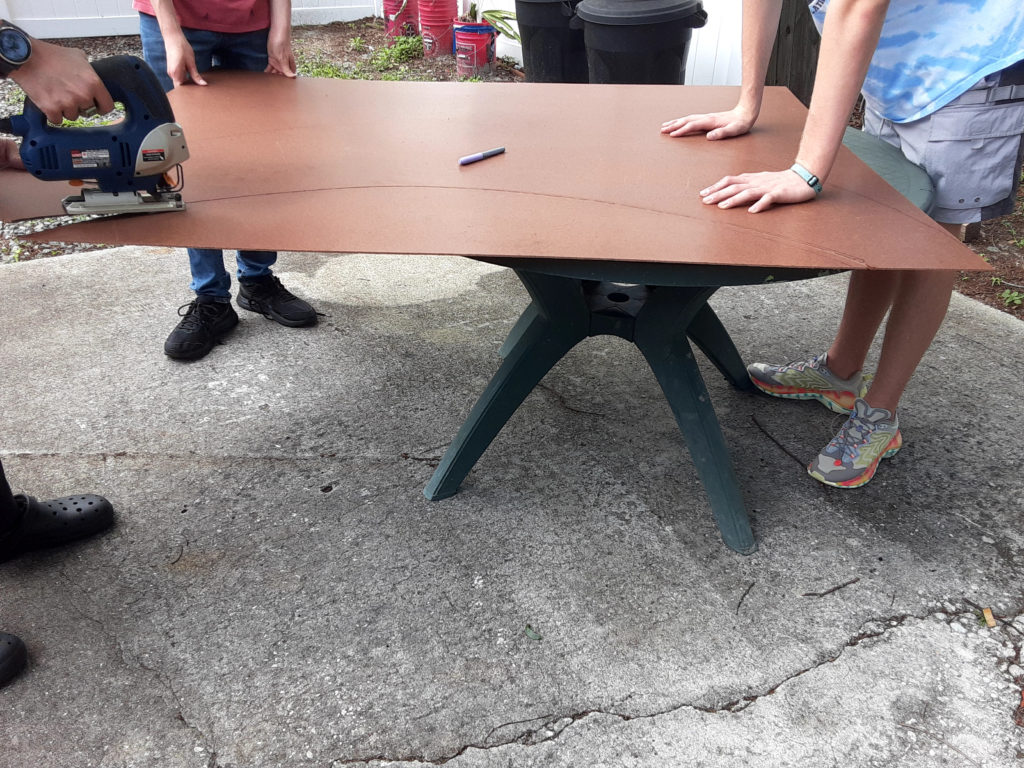 Outside Help
Home depot staff:

Cutting Weathershield
Cutting Acrylic

Recipe inspiration for Mojo Shrimp
Tools:

Dremel
Jigsaw
Box Cutter
Drill
Design Video
Ideas
Our design was inspired by several cookers we found online. After looking through our options, we'd narrowed our list down to parabolic, box, or "hybrid." We decided to go with parabolic as it seemed to take the most light in and trap the most heat possible. We wanted to suspend it so we could angle it to the sun and in order so after modeling a view designs, we had decided on our current design, suspended on a PVC tripod help on a longer pipe. To trap heat and maximize efficiency we used a sheet of reused acrylic bordered with the Weather Shield blend board.
Materials
Parts
Weathershield
Acrylic
Rope
Food-Safe Sealant
PVC pipe
Corrugated Plastic Board
Cooking Pot
Cooked
Shrimp
Oranges
Lemon
Salt
Chili pepper
Olive oil
Garlic
Paprika
Zucchini
Onion
Cherry tomato
Rice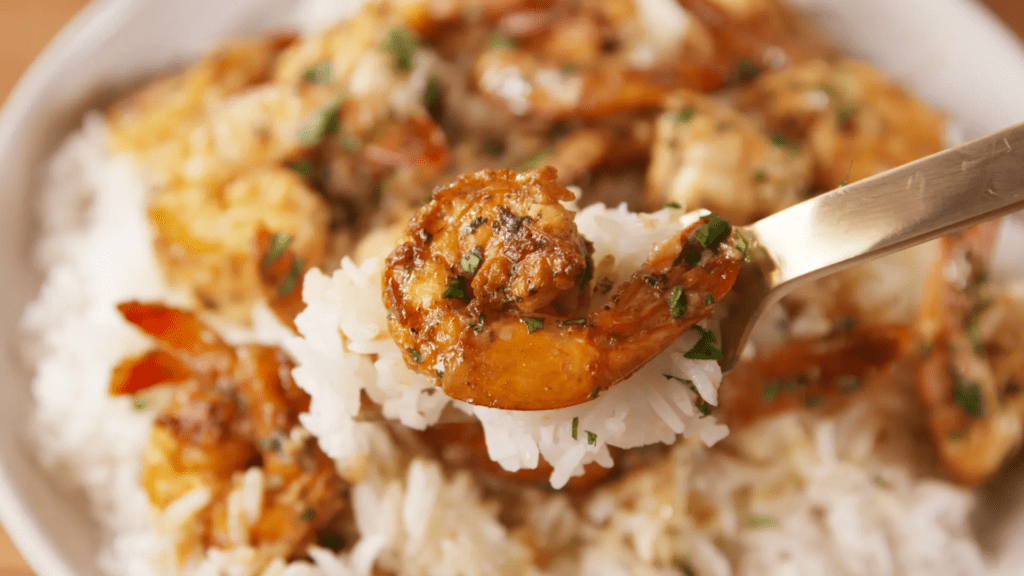 Results
On 4/23, in a wide field and clear sky, our cooker reached a total of 257 degrees Fahrenheit located of the focal point