☺️Our dream kitty home and froggy home☺️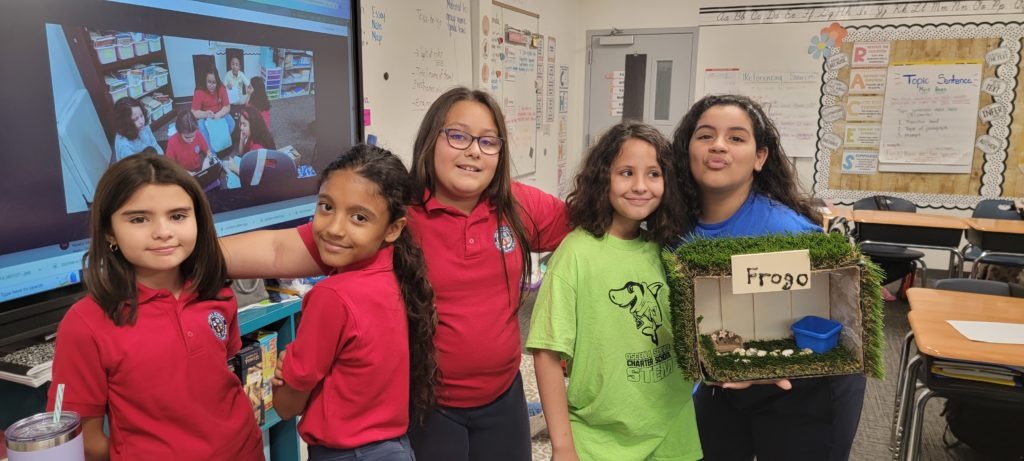 We chose to have two different types of animals.But that makes it even more exotic.Our team has 6 people Ameena, Aya,Isabella, Maliya,Maria, and Mariella. We are also 4th graders Mrs. Yesenko's students home room.
Engineering Design Process
At first we had 2 different ideas and we had to come together to make one project and we are making our projects separately and we will put them together once we finish our projects and it will kind of be like a pet hotel for cats and frogs it will be 2x better. when we started we looked online to search pics of cat homes and cat pics for inspiration.we had a fight but eventually compromised. So our home will have both habitats connected.The cat part of the project is big and has a litter box and cat tree we got the design from pictures on the internet and litter box from a team member and a little bed for the cat and toys from experience with cats. We all make different sketches and ideas and inspiration from computers and images.This was the cat part of the project now for the frogs.The frog part is really interesting.The reason why is because the base we got the idea by a frog cage Where we got the idea is because we have experiance. it is really creative because we will put them together at the end.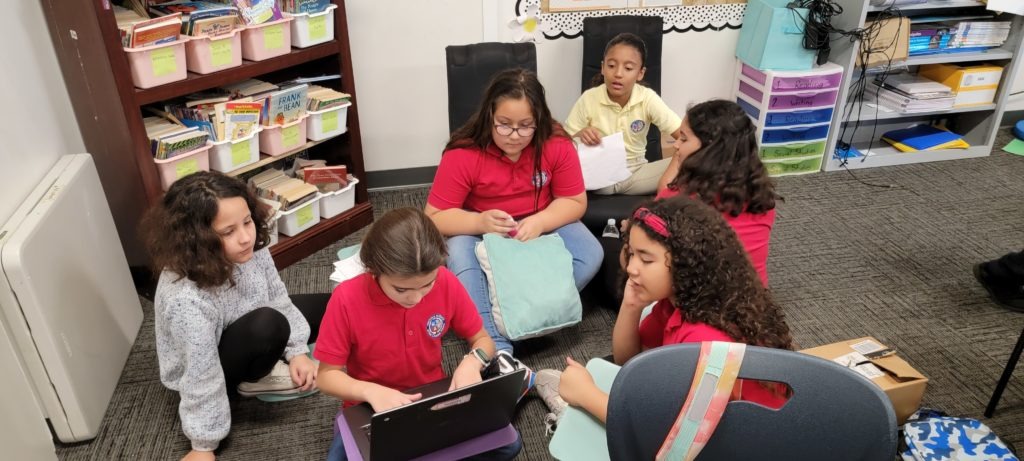 kitty house materials
.CARDBOARD
.Cotton balls
.Plastic bottles
.Hot glue gun\hot glue
.Toilet rolls
.Paint brushes
.Paint
.kinetic sand
.Straws
.Bubble wrap
.Fishing string
.Popsicle sticks
Frogo home materials
fairy lights
cardboard
fairy garden chair and pole
wood planks
tiny blue bin
rocks
shag carpeting
white paint
hot glue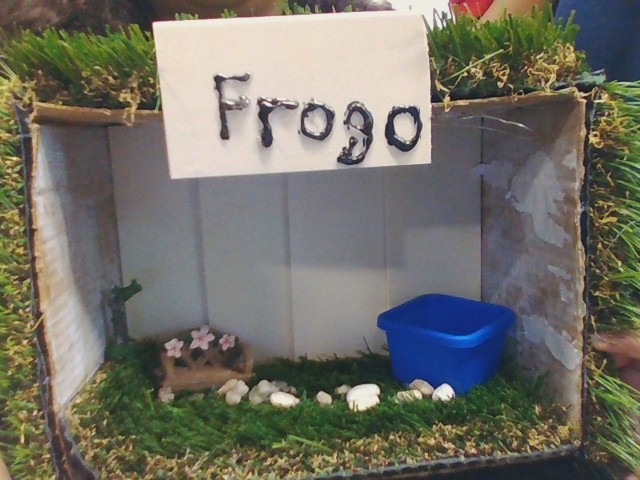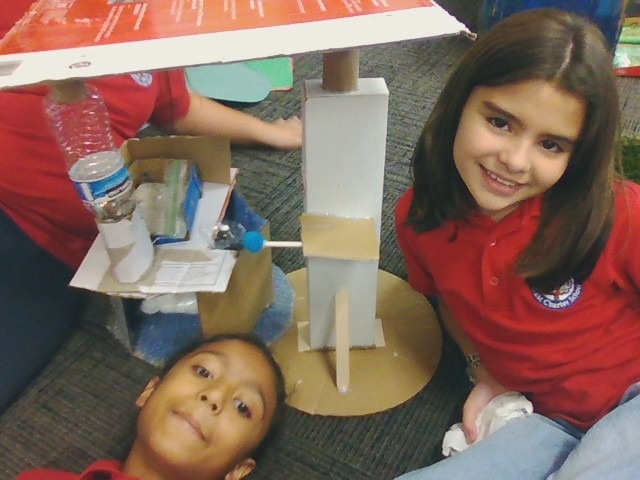 we worked really hard on this,so we hope you enjoy!☺️
We would like to thank Kissimmee Utility Authority (KUA) for sponsoring the teams at our school for this competition.