Annmadean (Annmarie + Austin Dean)
Pershing School K-8
Grades 6-8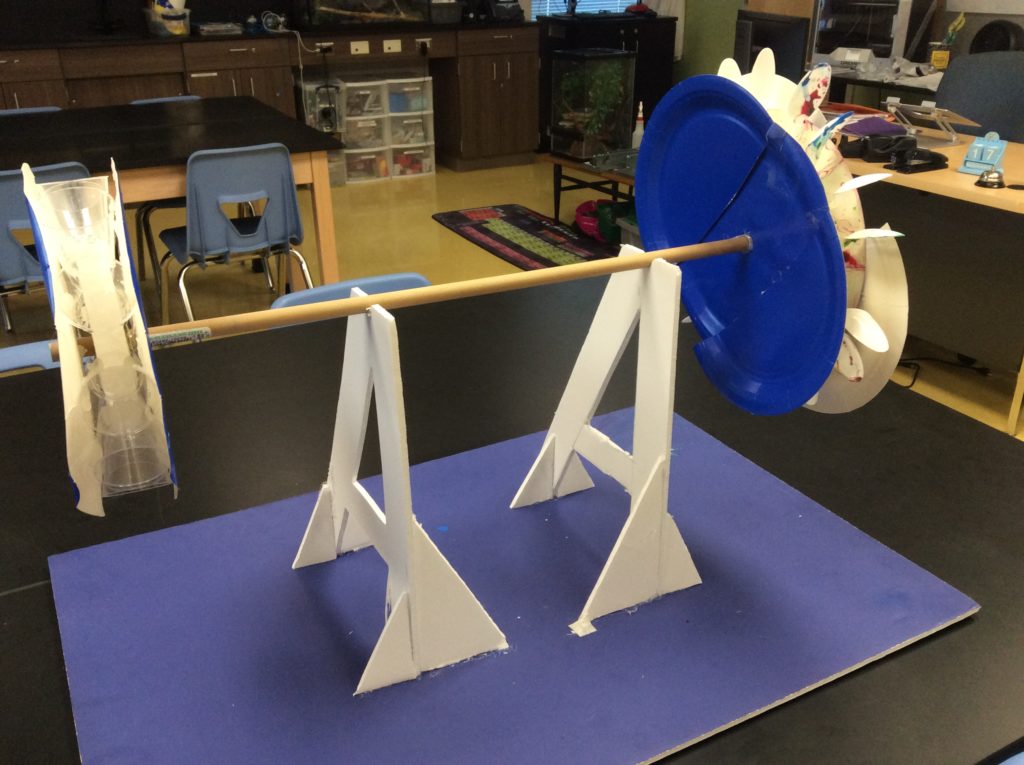 Artists' Statements
Our machine-generated art is meant to remind people of the importance of choosing renewable energy such a hydropower to help protect our Earth. We use a water wheel and even reuse the water to power our machine.
Video
Design Gallery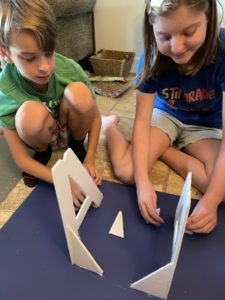 Our Inspiration:
Water Wheels. One Type of Renewable Energy
We got inspired by a water wheel. A water wheel moves water to make energy, and we used it to move our paint. The way it is renewable is because after we pour, it we can collect the water and pour it back through. The waterwheel is an energy-friendly solution being powered by a clean energy source – hydropower. Water wheels were still in use into the 20th century but they are no longer in common use. They were used to mill flour, grinding wood into pulp for papermaking and pounding fiber for making cloth.