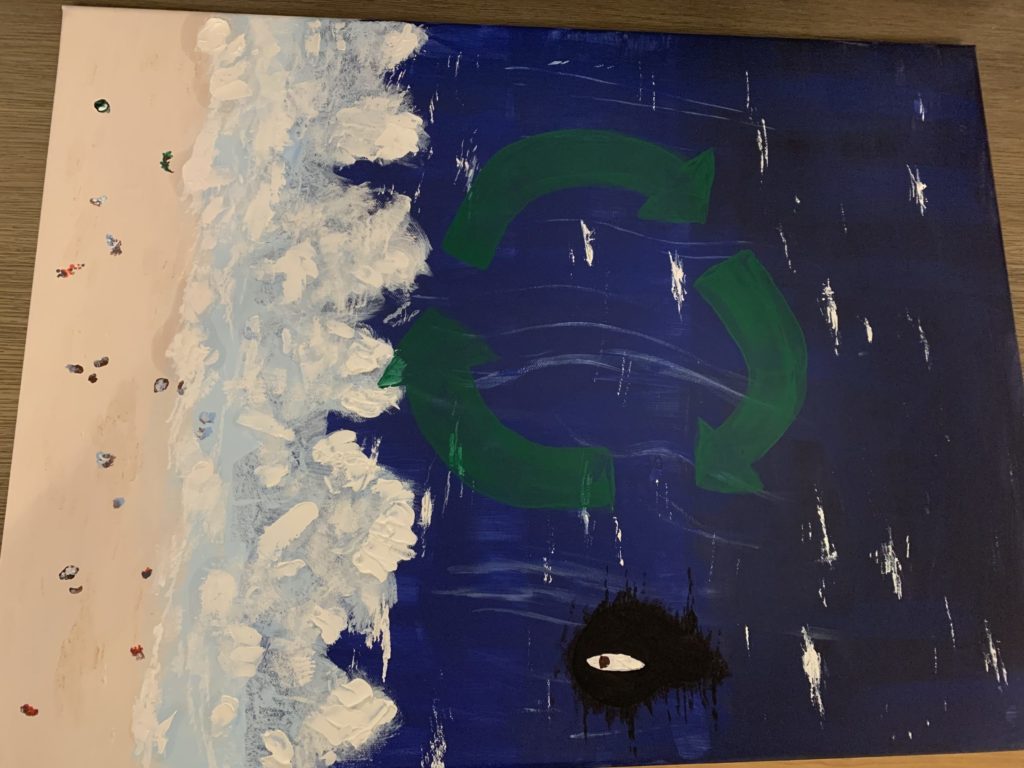 Energy Inspired Art Video Submission! ❤️ on Vimeo
Who are we?
Hello! We are Ariana P and Bella V, both small-time artists from Stuart, FL. We have known each other for a little over a year, and are very close friends! We have dedicated most of our lives so far to the arts. Painting and drawing, as well as drawing digitally is what we specialize in. We pour our hearts and souls into what we do daily, and always hope that it shows in our work!
Painting with a purpose
We chose our project to deal with recycling, litter, and oil spills. Here in Florida, beaches are a hot spot when the weather heats up. This makes us very prone to having a lot of trash in our oceans and on the beaches themselves. This is terrible for the environment. A good solution to this would be to make sure that our trash actually makes it to the garbage bins and recycling bins at the end of our time at the beach. We wanted to draw a lot of attention to that by displaying the recycling logo loudly and proudly in the center of our painting. We also hoped that having oil paint in the piece would relate to the oil spill featured at the bottom. Although not showcased as largely, making sure we clean up our oil spills in the oceans is just as important as not littering and recycling. We believe we can help spread the word about the importance of keeping our oceans clean!