Meet the Wellington Landings Middle School Team!
Team members (from L to R):
Lily K- 6th-grade student
Stephanie P- 6th-grade student
Sifana P- 6th-grade student
The Process: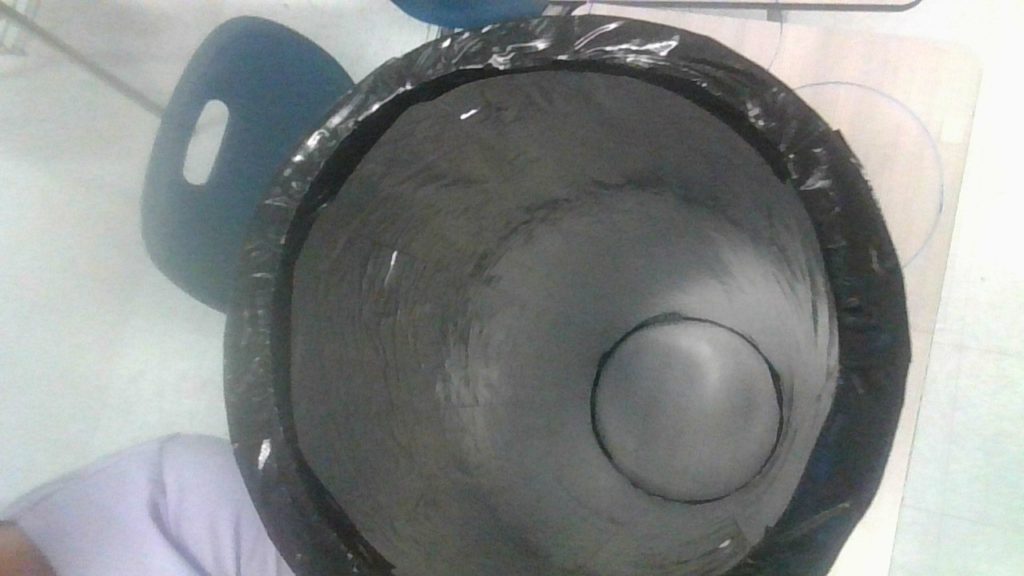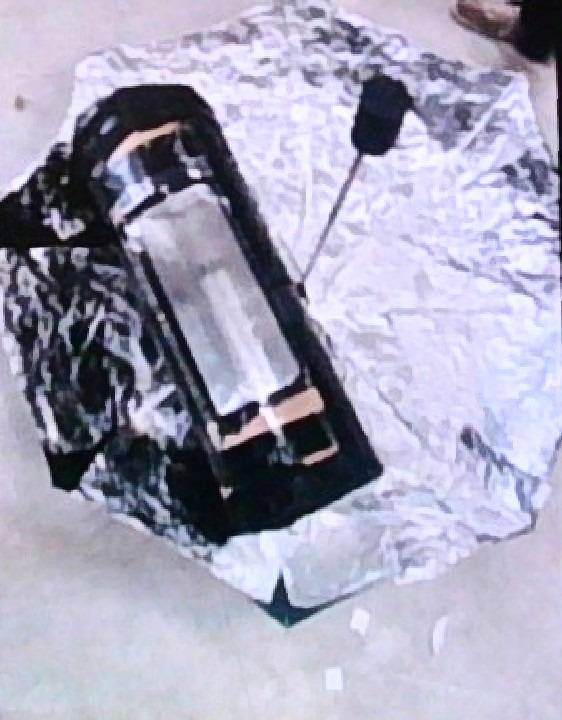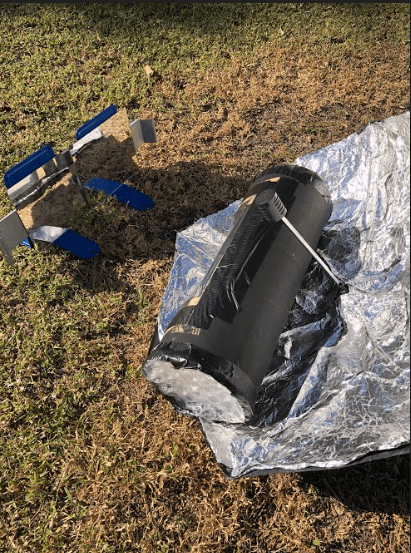 Materials We Used:
2 Construction tubes
newspaper
black paint
black duct tape
plexiglass
"space" tape (silver electrical tape)
cooking rack
umbrella
tinfoil
adhesive glue
mirrors
Teamwork!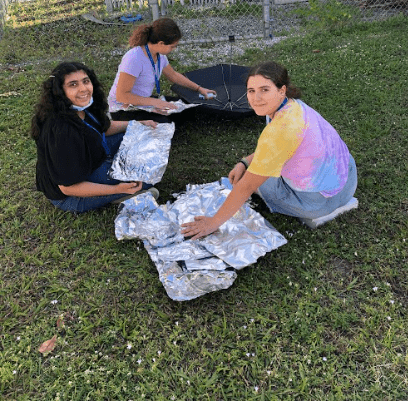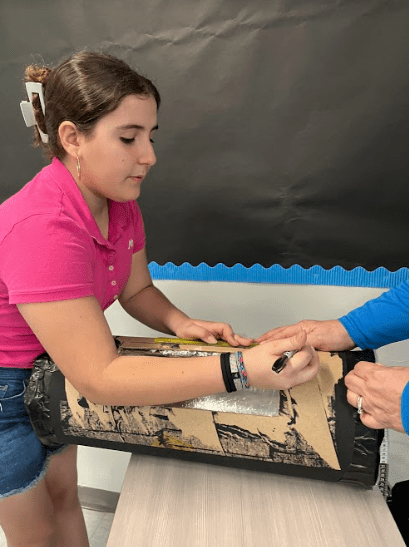 Extra Help!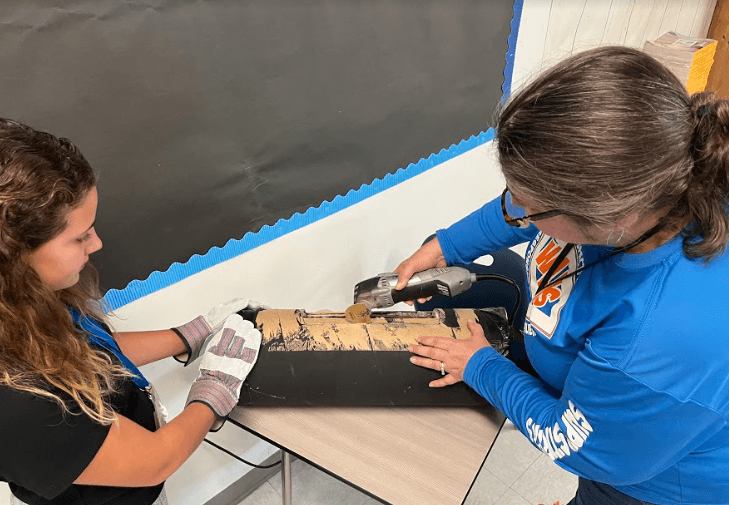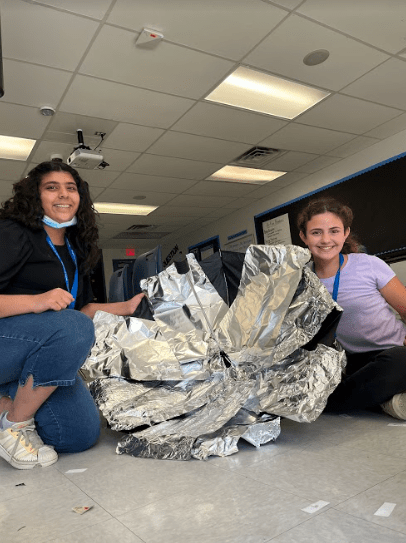 Lily and Sifana working on the umbrella!
One of our MANY Prototypes: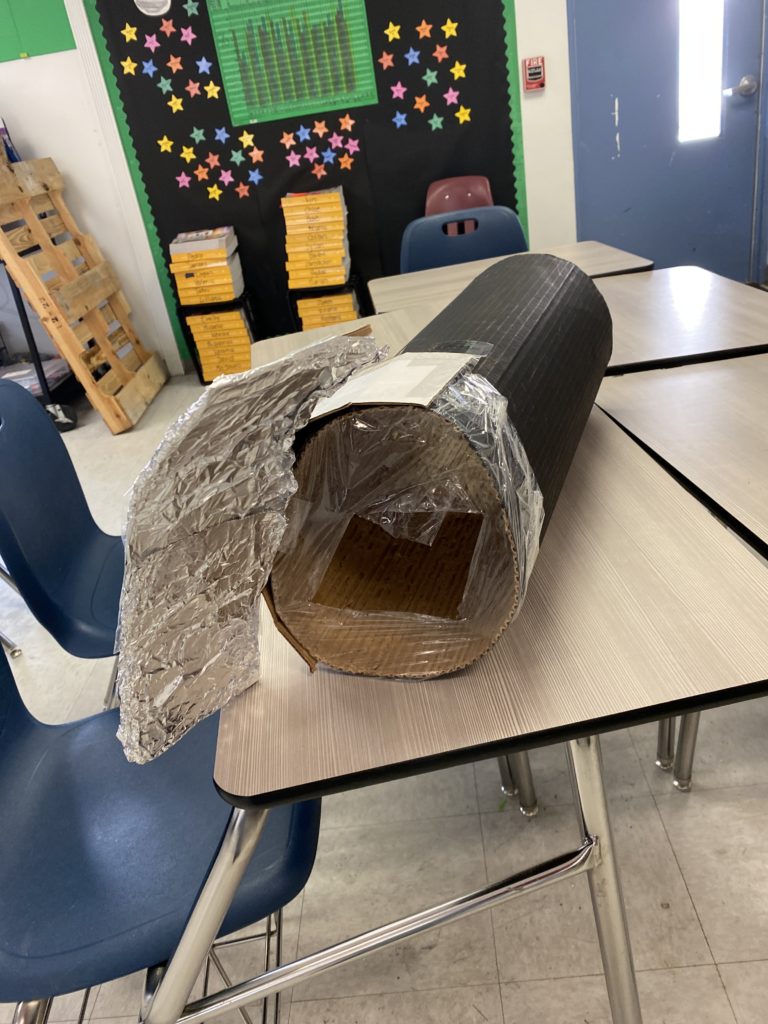 Thinking "outside the box…….
Our Data: Our highest temperature reached was 160 degrees F/ 73 degrees C. While our temperatures did not reach as high as others, our cooker HELD its temperatures with cloud cover, wind, and dropping air temperatures for longer durations.
Our Menu:

Our Video: