Photo & Basic Info
About the Car
Our main goal was to design and build a solar sprint car they could go super fast using as many green energy components as possible. For that reason, we named our car Speedster Aliens. Some of the obstacles we encountered were we had a little complication because a part of our wood chipped off. Also, our gears were touching and we needed to cut out a bigger space in our wood panel. Something special about our car is we used Tinkercad to make 3D printed wheels.
Our solar power test was faster than our battery test, especially when there was more sunlight. An idea to help improve of solar sprint car's performance would include reconnecting the clip to the wire.
About the Team
Car: Speedster Aliens
School: Timber Lakes Elementary
Grade / Division: Grades- 4th/5th Green Division
Team Member: Aiden G. (4th Grade)
Team Member: Daniel H. (4th Grade)
Team Member: Dominic M. (4th Grade)
Team Member: Jack G. (5th Grade)
Coaches: Amy Tyler, Brandon Groves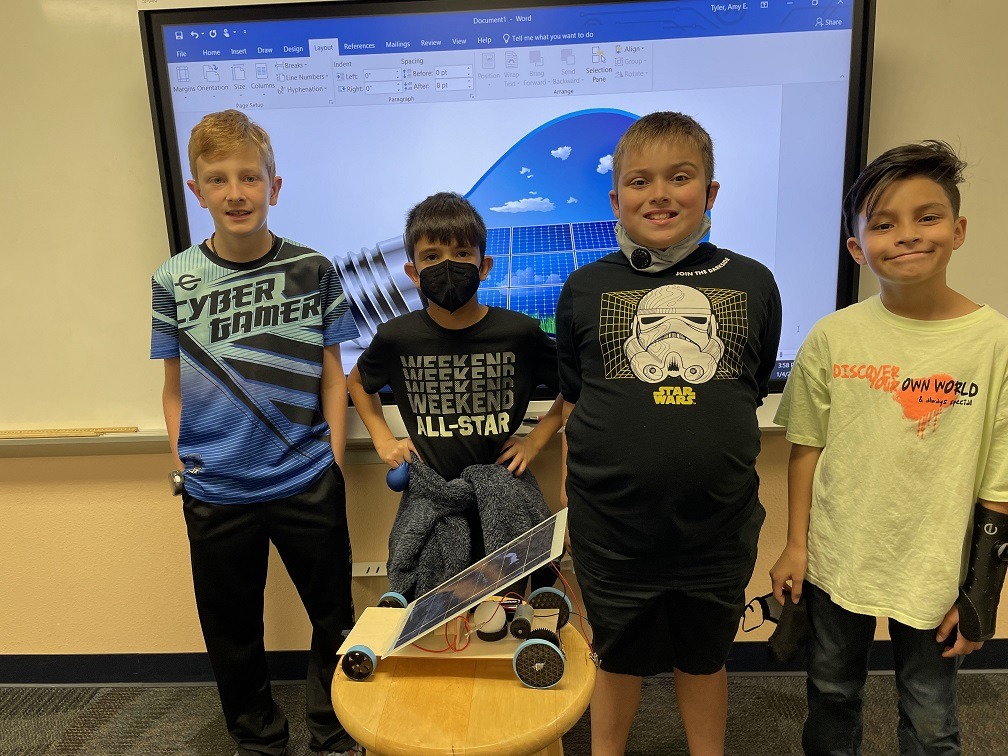 Car Specifications
Car Size: Length 28.5 cm Width 143 mm Height 175 mm
Weight: 300 grams
Wheel Size: 40.5 mm front wheel 60 mm back wheel
Gear Ratio: 1:6
List of Components:
Ray Catcher Kit $41.35
2 Gears $3.20
2 Axles $2.50
4 Wheels $ 3.20
2 Balsa Wood Sheets $ 5.50
4 Rubber bands $1.00
1 Ping pong ball (free)
4 Nylon Spacers $1.40
Battery Holder $ 1.35
1 Eyelet 50 cent
Total Value $60.00
Design Documentation
Car Photos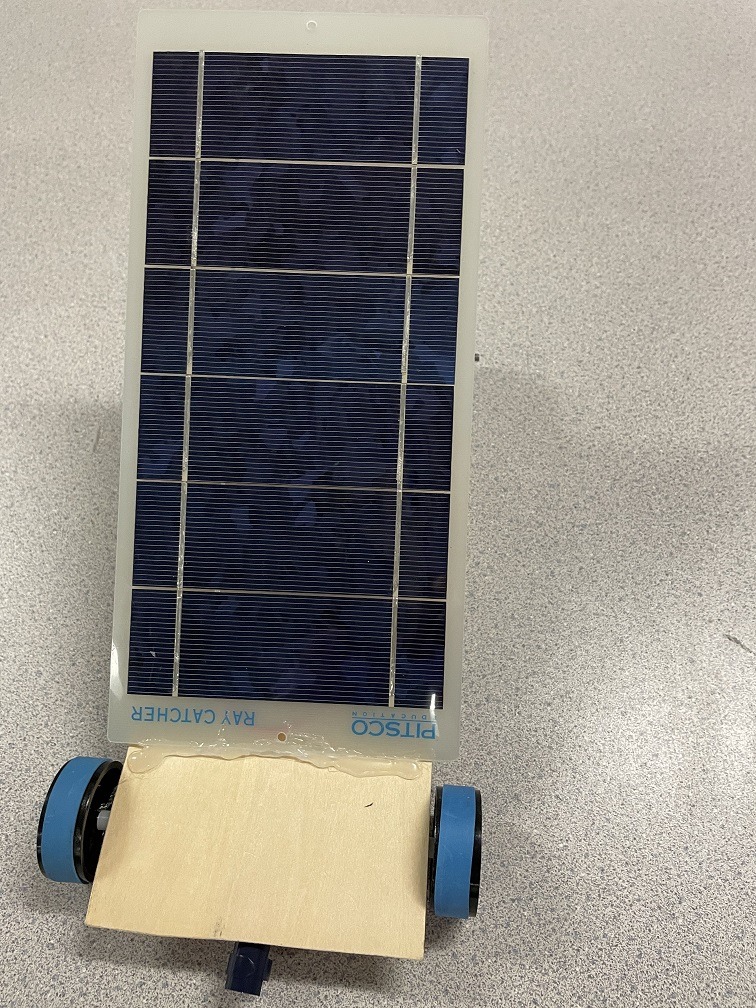 Lab Guide
The below images are the project logbook kept for the team. Each photo represents a page in the log book showing the design and experimentation done during the build of the car.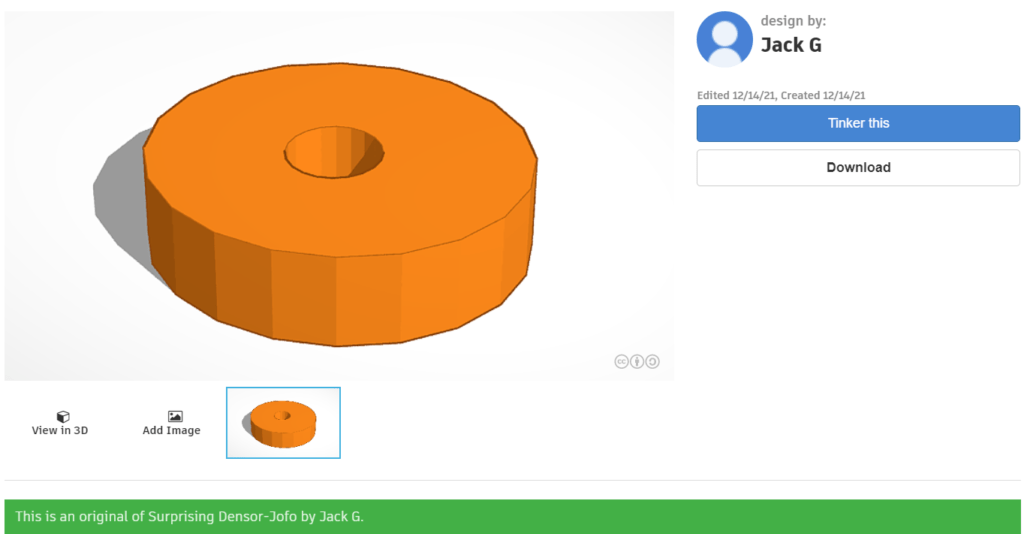 Speedster Aliens Team
Vehicle Features Video