Ocean Breeze ES
Teddy, Pierce and River, all 3rd graders.
Our team used a sphero mini to start the machine. The sphero uses 3.7 volts. The iPhone we used to control and program the sphero uses 3.7 volts for a total of 7.4 volts used.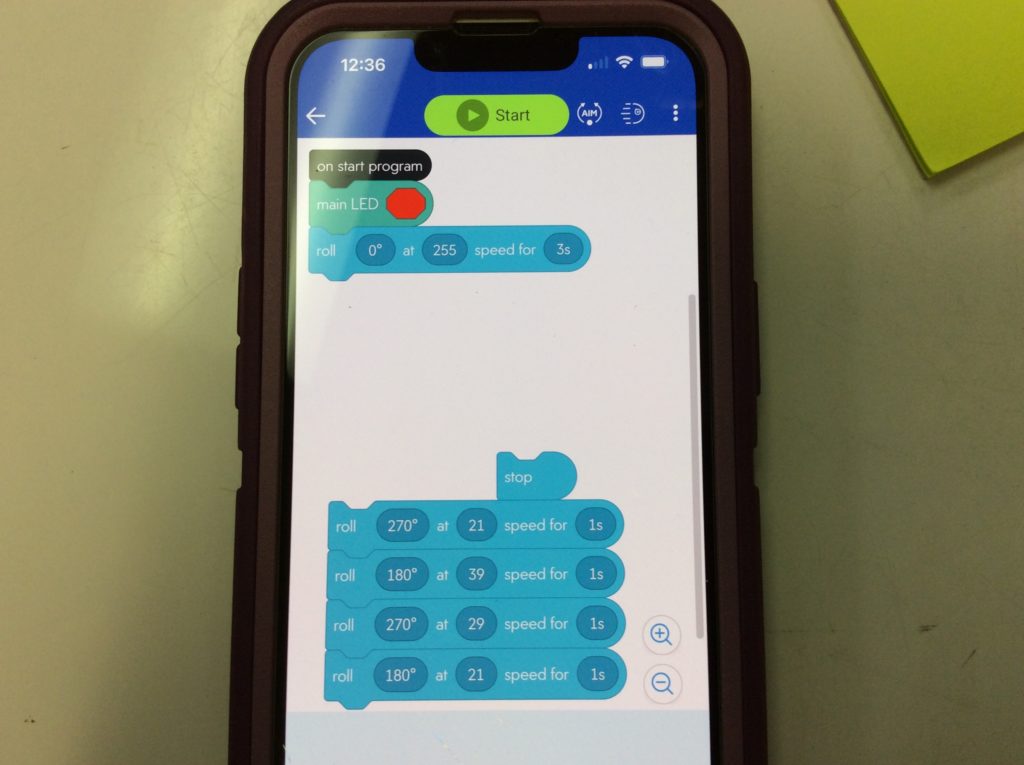 We were having to nudge our machine along a lot but on the last day we FINALLY had a complete run!!
enjoy