Team Members:
Sophie L. (7th)
Jacob Y. (7th)
Jocelyn M. (7th)
James S (7th)
Images of our Solar Oven:
Ms. Spitalnick and Mr. Swanson, both teachers at our school, gave great assistance to our team. Specifically, they helped us cut the glass for the Solar Oven and advised us on materials to use in making our design. We designed the oven, cut the cardboard and insulation, installed and painted the aluminum foil ourselves.
The solar oven was inspired by a toaster oven/air fryer except it has a glass plate on the. The cooker has acrylic wings to reflect even more light into the oven so it can get even hotter.
Initial Designs: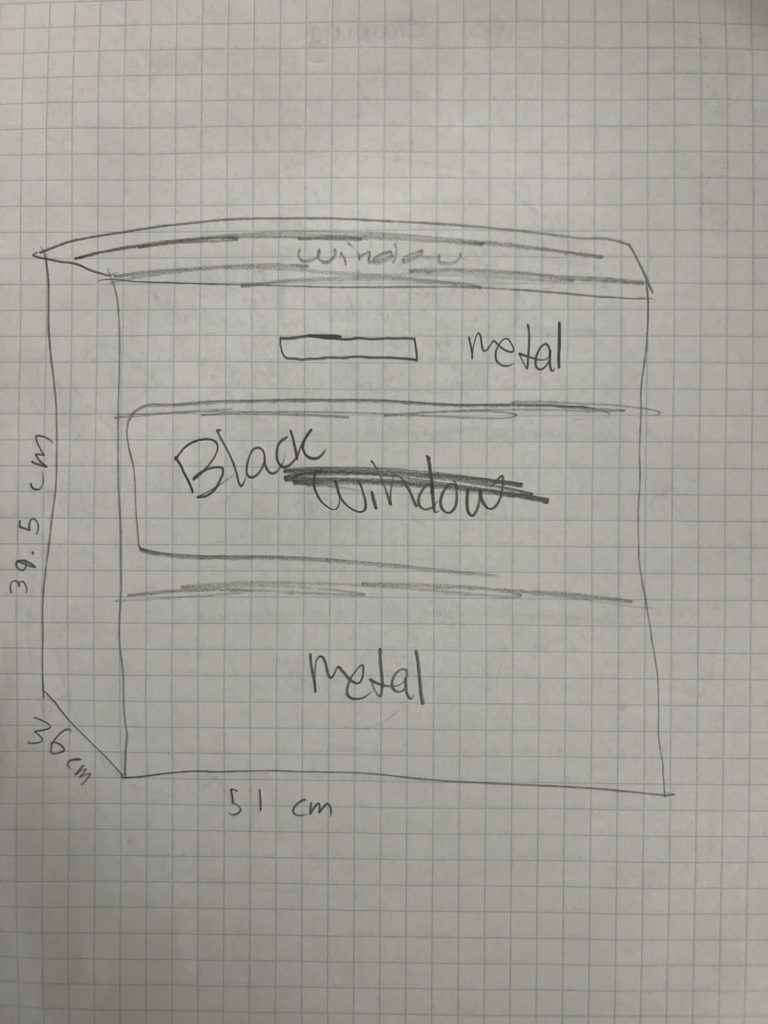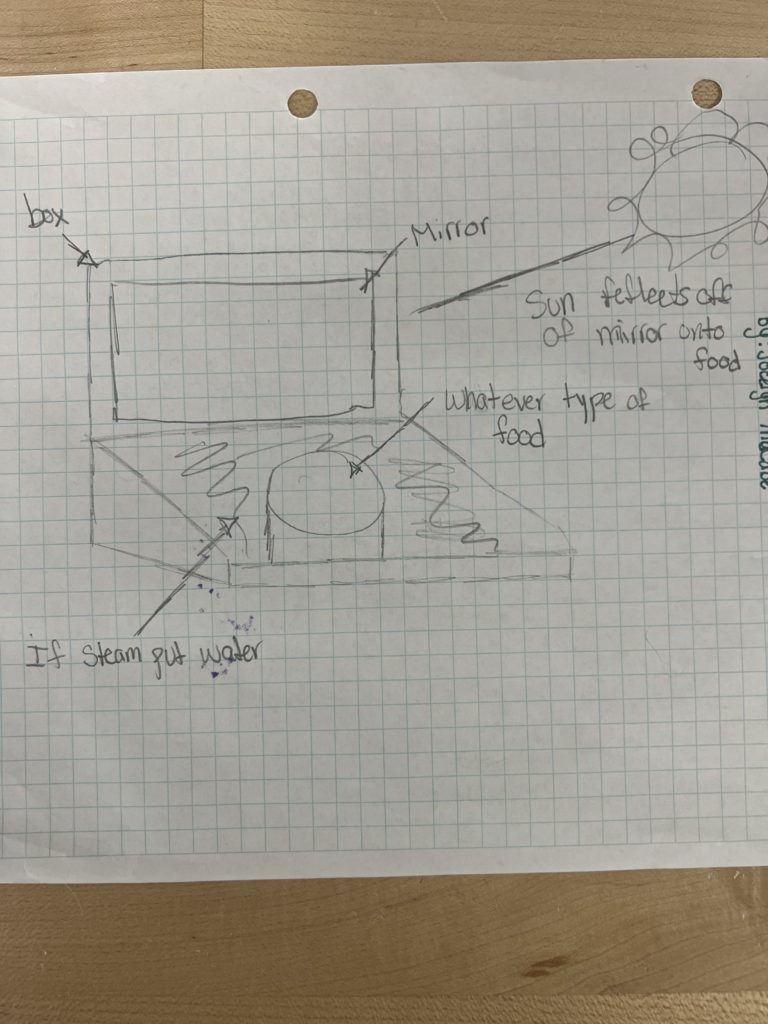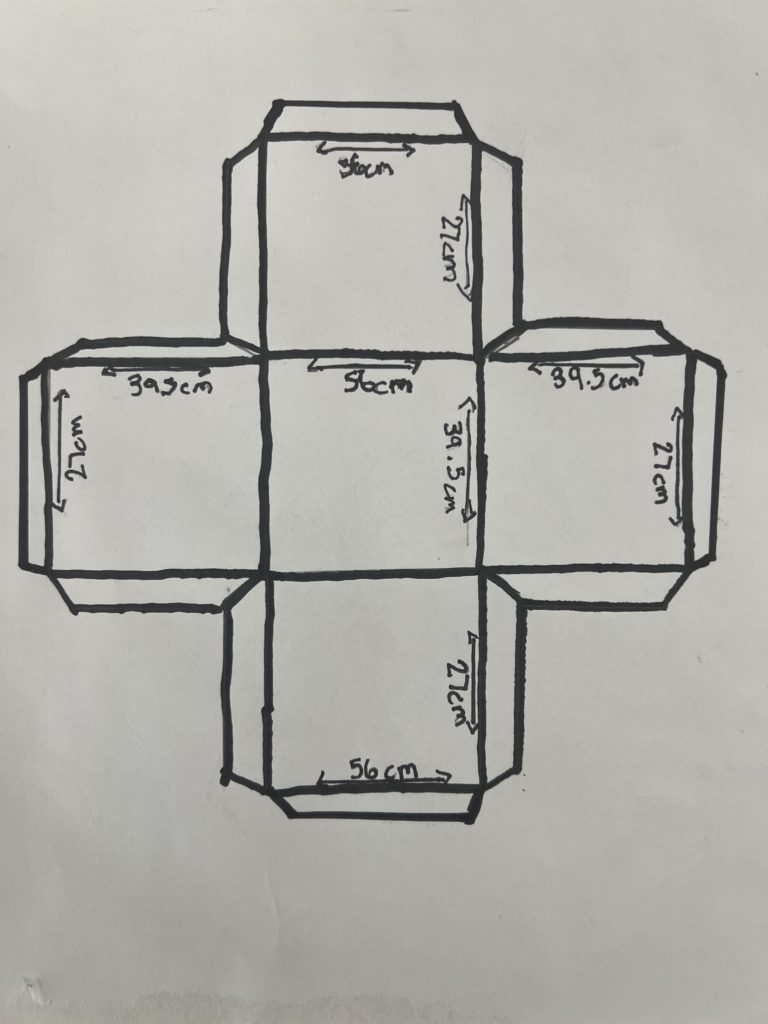 Final Design Parts List:
Styrofoam
Leftover cardboard
Acrylic
Leftover laser cutter Wood
Tape
Tinfoil
Black heat proof spray paint
Glass
Aluminum pan for testing and cooking
Mirrored Acrylic
Testing:
In our initial test, the highest temperature that our solar cooker has reached is 114˚F. We tested in the mid-afternoon, and It was partly cloudy.
As a result of our test, we knew that we needed to improve the oven design, so we added a reflective acrylic panel to the top which increased the amount of sunlight going into the oven (see picture below showing the panel when we cooked). Our final temperature as shown in the second picture was 172˚F. We got this temperature while cooking between 9:50am – 11:10am with perfectly clear skies.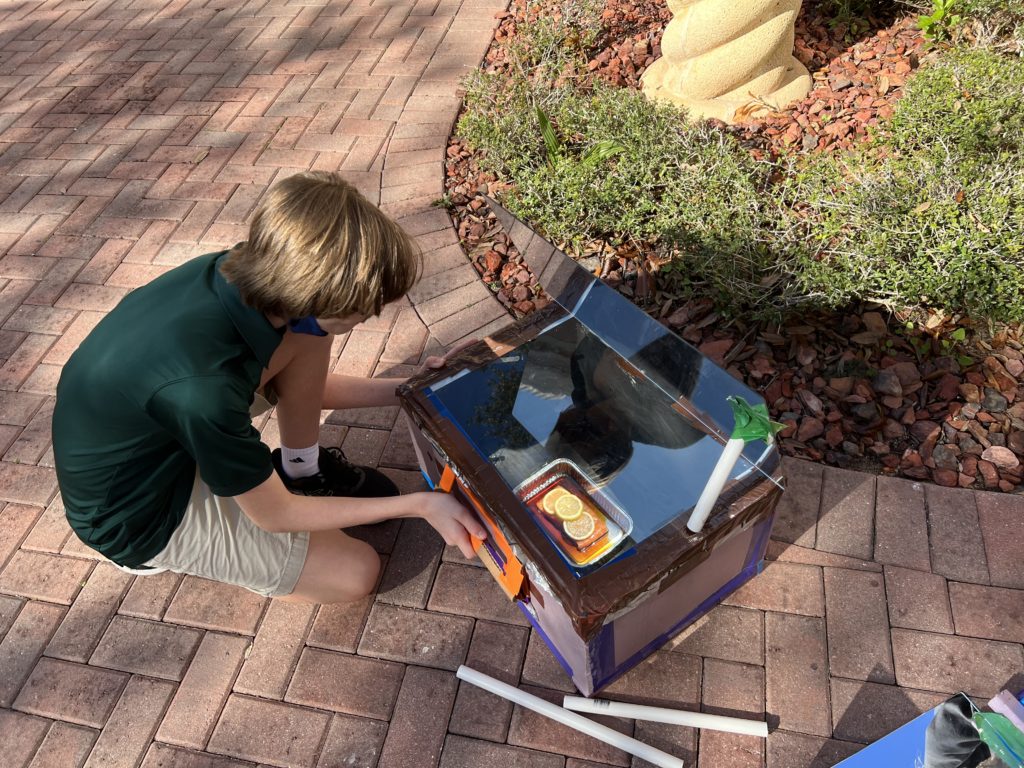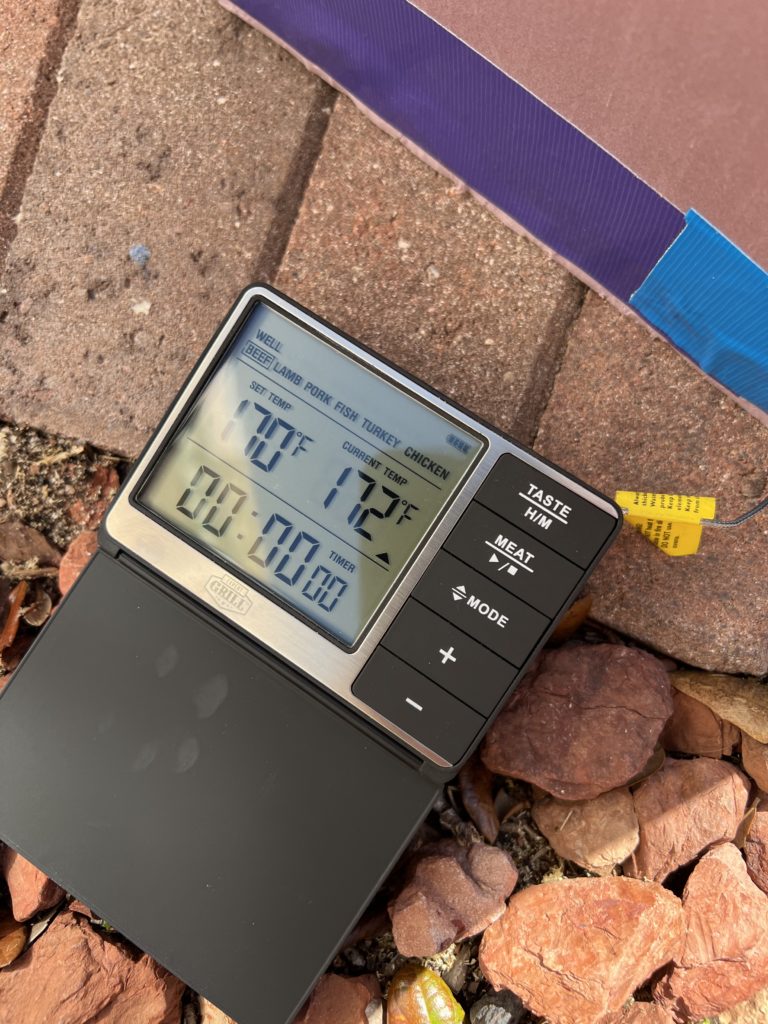 Cooking / Recipes
We chose along with the team of 8th grade students working on a solar cooker in our Engineering Team to cook Salmon as our test dish. We wanted to make something simple but flavorful, that showed off how well the cooker could cook the dish. We were all really surprised to find out how delicious it was and wished we had cooked more!
Honey – Soy Salmon
Ingredients:
2 TBS Honey
1/4 cup soy sauce
1 piece of salmon
1 lemon, sliced thinly
Instructions:
Mix together the honey and soy sauce.
Place the salmon in a small aluminum pan and cover with the sauce mixture. Be sure to coat all of the salmon.
Place the slices of lemon over the salmon.
Put in the solar oven and allow to cook until the middle of the salmon reaches around 140˚F for medium-well.
Take the salmon out of the oven, and be sure to pour the sauce over it before eating!
Team Design Video