Twee-Lynn L. (11th)
Lyman High School SWENext Club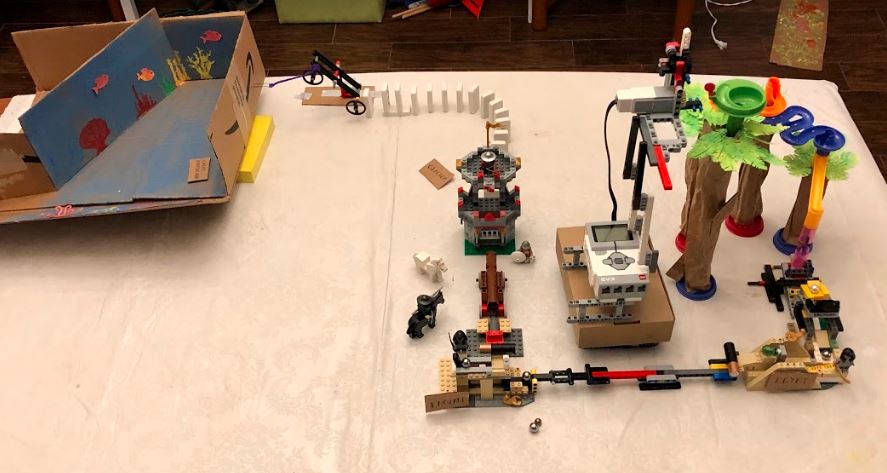 Feature Elements:
Amazon Rainforest with tracks
Ancient Egypt with levers
England and battering ram
Crumbling & "Melting" Glacier of Dominos
The Great Barrier Reef ramp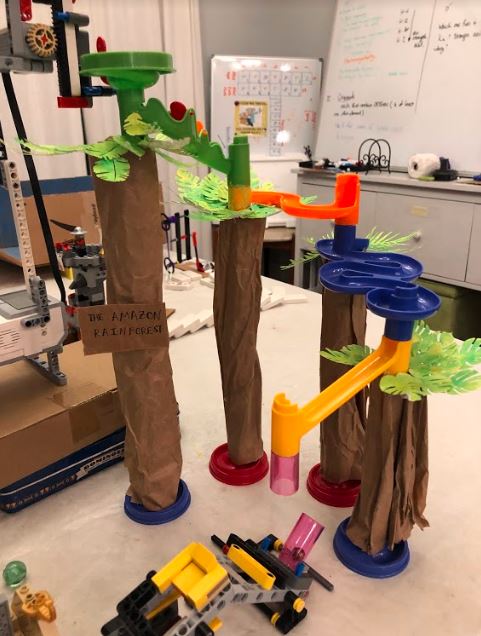 Video of Energy Transfer Machine in Motion:
Explanation of Energy Transfer Machine:
Apologetic disclaimer: I'm so sorry, I forgot to specify in the video that my EV3 robot, which uses six-1.5V AA batteries- was my electrical component. I programmed it so that when I pressed one of the buttons on the interface, it would let allow the raised motor to rotate a gear attached to a toothed-rack to roll up & down, thus converting rotational to linear kinetic energy.
Final Step: Marble rolling into pipe & off the table.