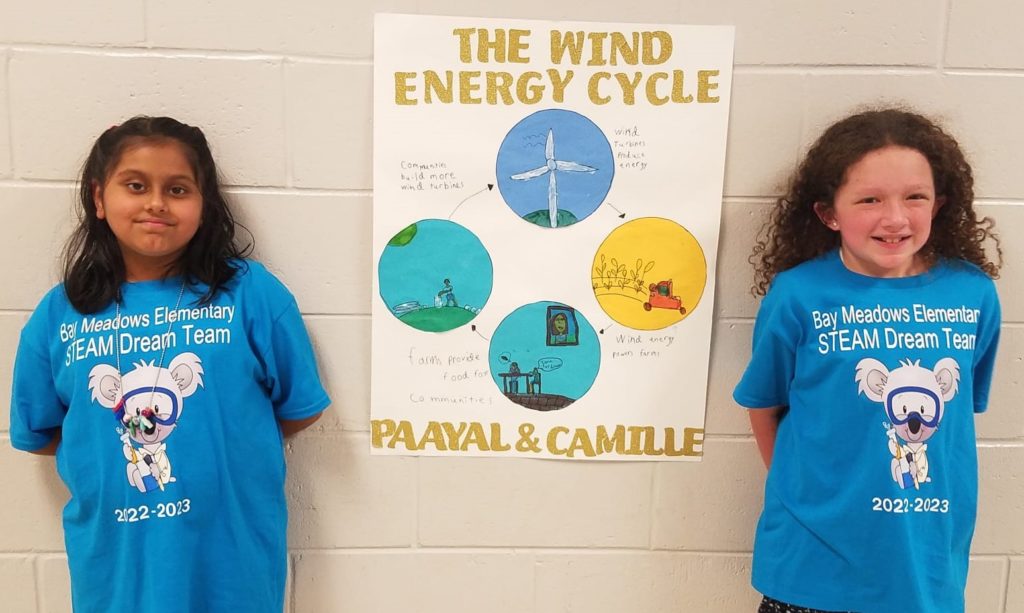 This is the Wind Energy Cycle by Paayal (4th grade) and Camille (5th grade) from Bay Meadows Elementary. Our art piece focuses on the story of the Wind Energy Cycle.
We get to see the effects of global warming on our planet everyday. From recycling, planting trees, composting, donating toys and clothes and preventing them from landing in landfills, we can come together and do what we can to save our planet. A big part of stopping the climate change is using green energy, renewable sources of energy.
We chose Wind Energy because using wind energy can help reduce global warming by reducing the use of fossil fuels. It is a source of renewable energy. It is one of the cleanest forms of energy – it does not contaminate or cause more pollution like fossil fuels. We won't run out of wind energy. And it's FREE!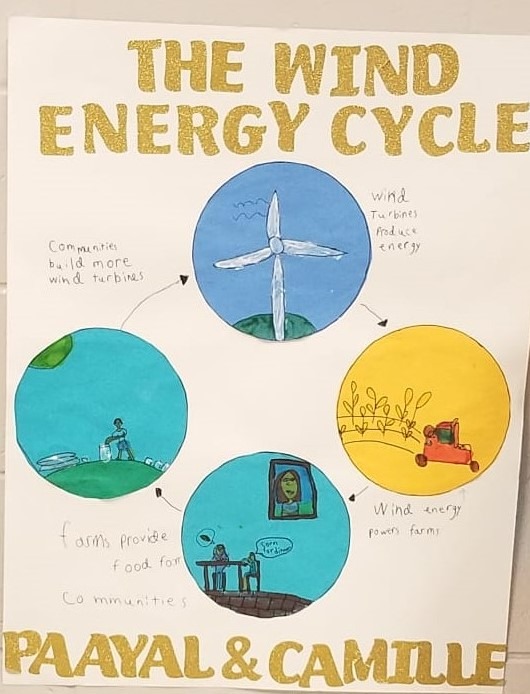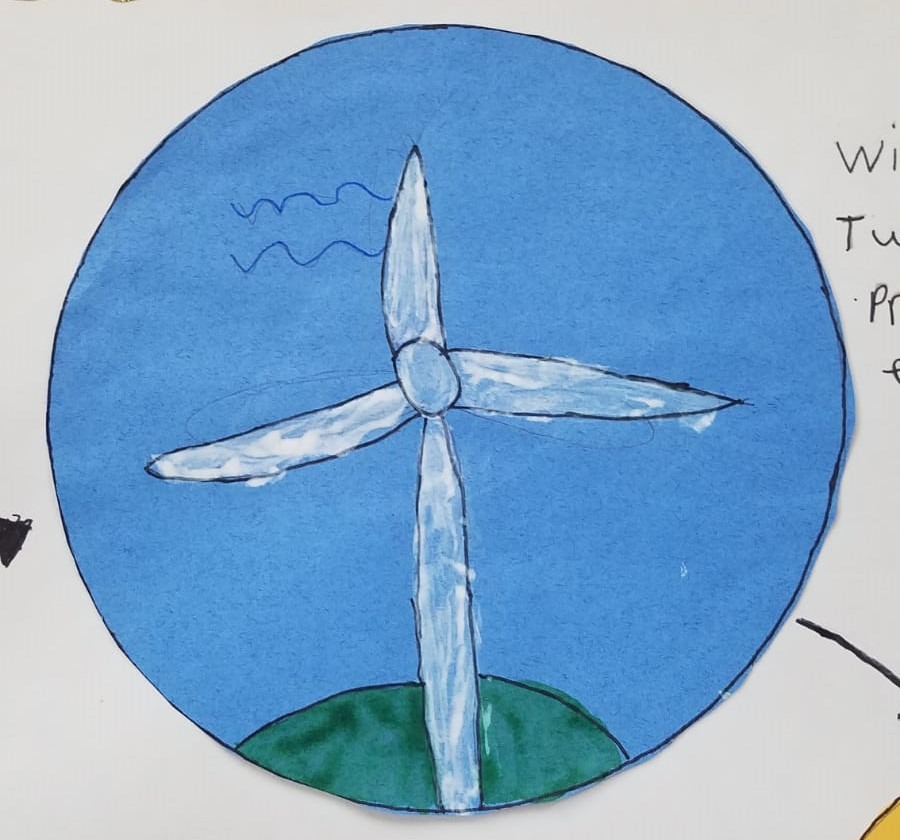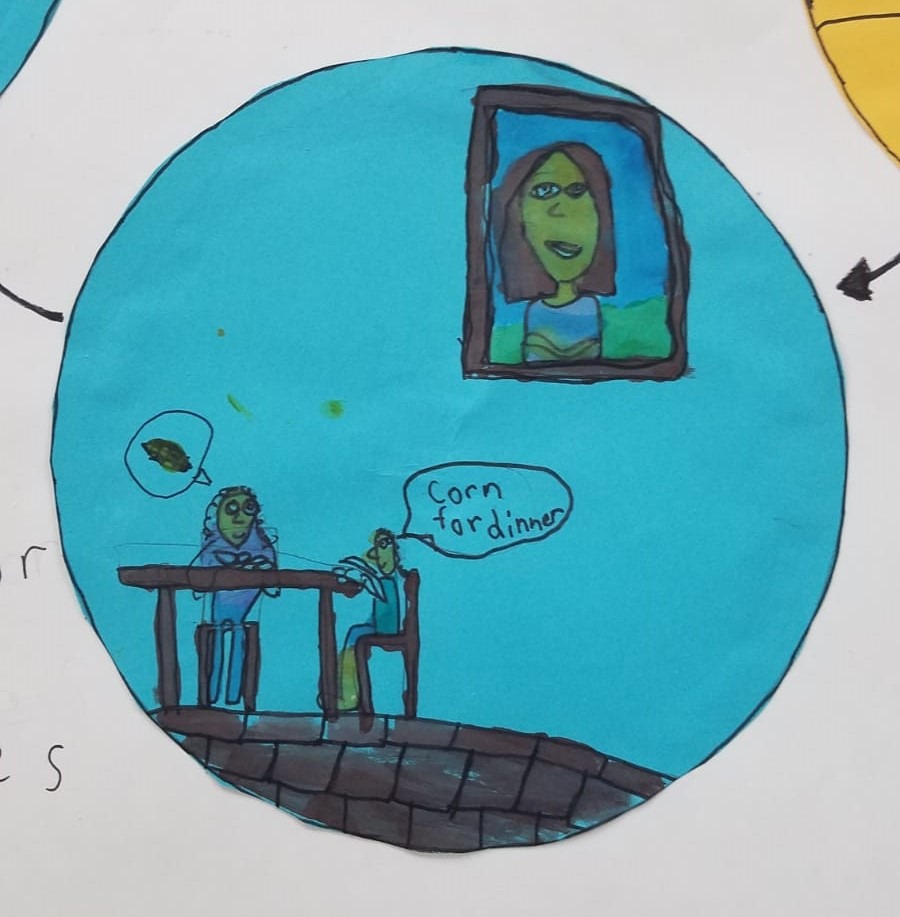 Design Process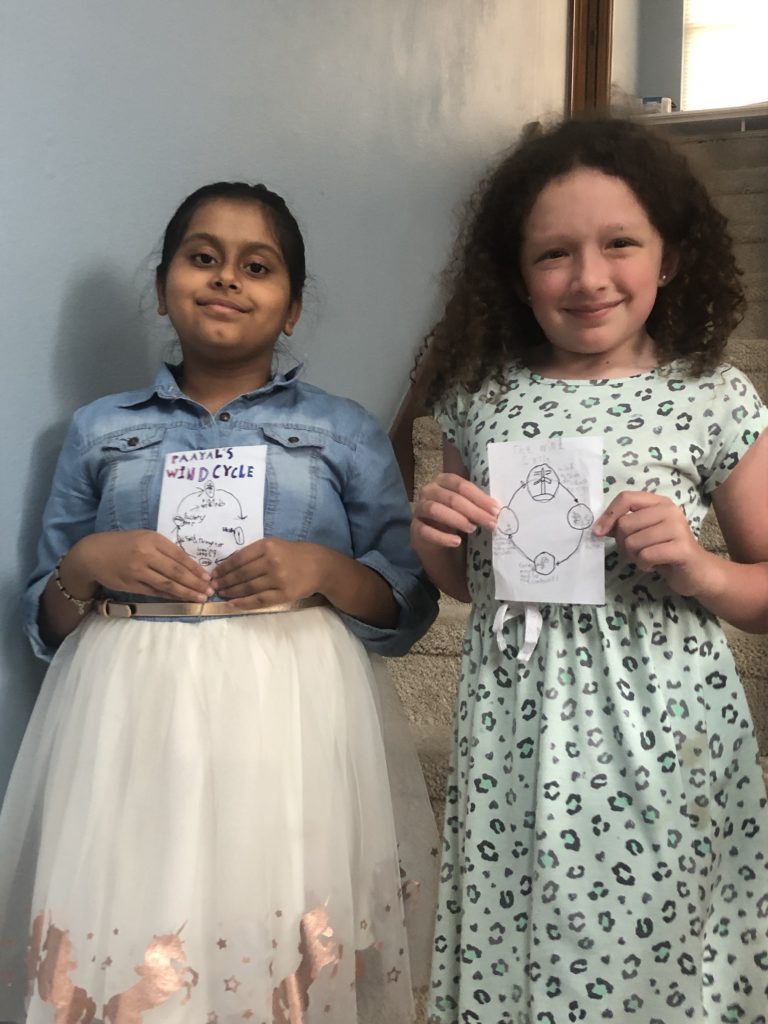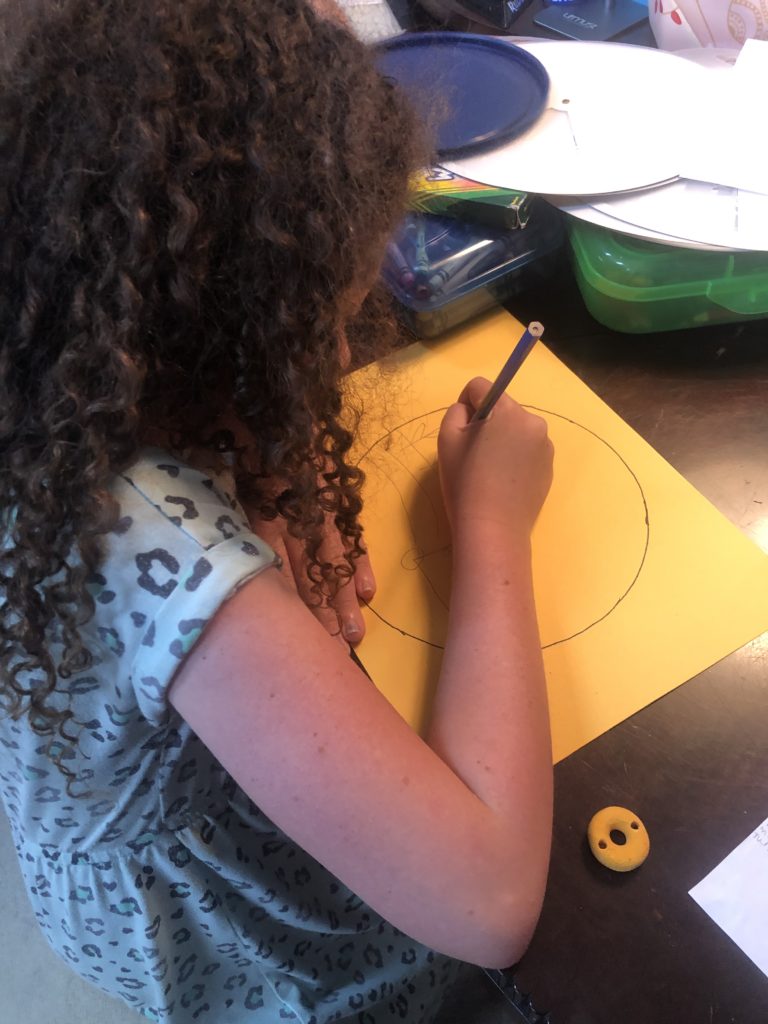 Describing our Project