Ocean Breeze ES
3rd grade, Lexi, 3rd grade, Chase, 3rd grade #1.Guppies have a nickname. Their nickname is millions fish and rainbow fish. Why? They are known as millions fish because they breed at an incredibale rate, with females often having around 50 fries (baby fish) per month. They get the name rainbow fish from the wide range of colors in which they can be found. #2. Guppies don't lay eggs. Like humans guppies give birth to live young. Research: Guppies will eat just about anything that's edible. Their scientific name is Poecilia Reticulata. Habitat: All fresh water habitats What you need: Water at a PH level of 7.0 or greater, they also like hard water with a good amounts of calcium, magnesium and other minerals. We choose guppies because they are easy to care for and we didn't need to get a filter for them and their beautiful. Lexi got our guppies from pet super market. The materials we used where a chess ball container from Ms. Mentillo. We got our gravel from Chase which he brought from his house. Harper made the plants at her house with hot glue and scrap plastic plant pieces.
To keep the tank clean, we would take out the guppies and put in a small container, we would then pour out the old water and put in new water (not from the sink).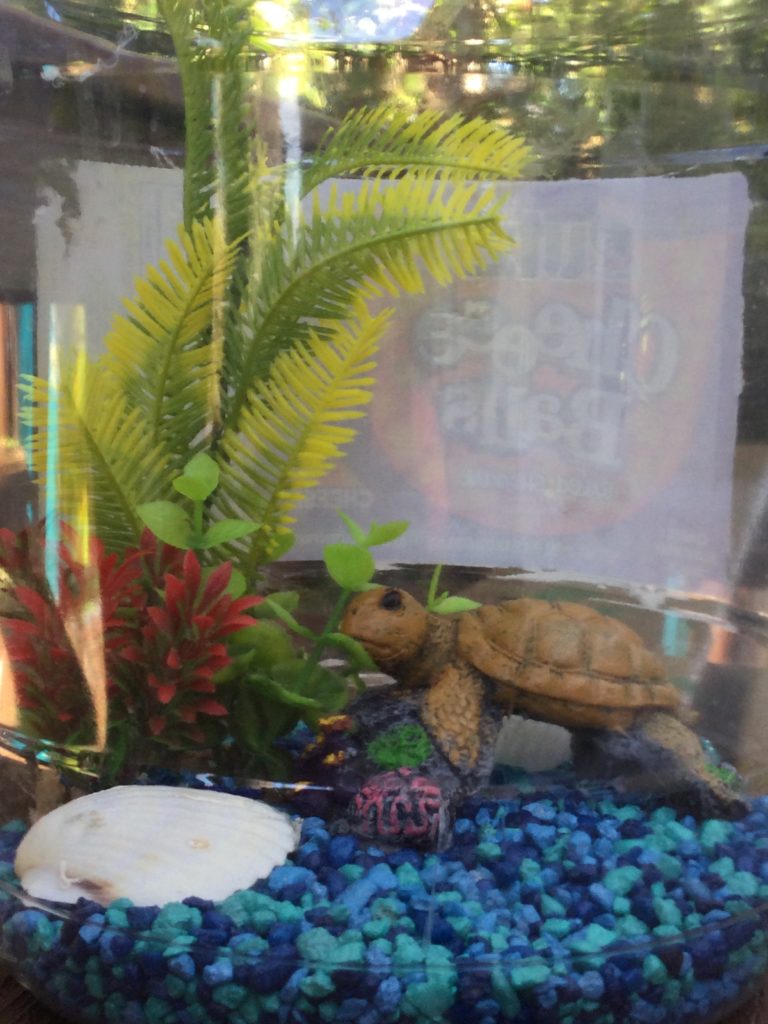 We have our guppies in our classroom. The kids are enjoying them. we've had them for 2 months now.