Zellwood Elementary
Annika G. 5th , Samantha B. 5th, Della Z. 4th
Brown Anole Lizard
Design Documentation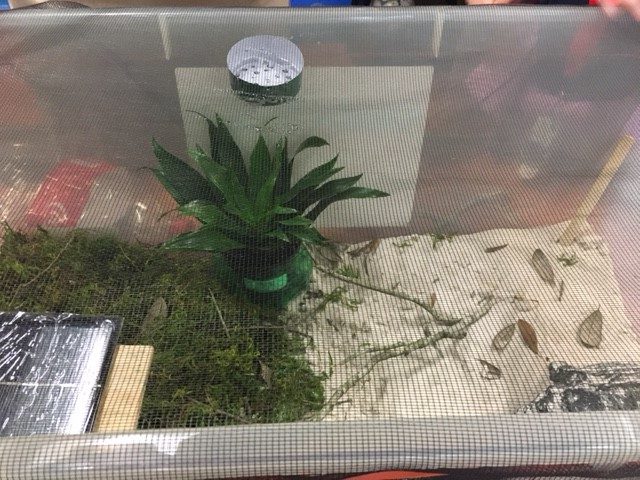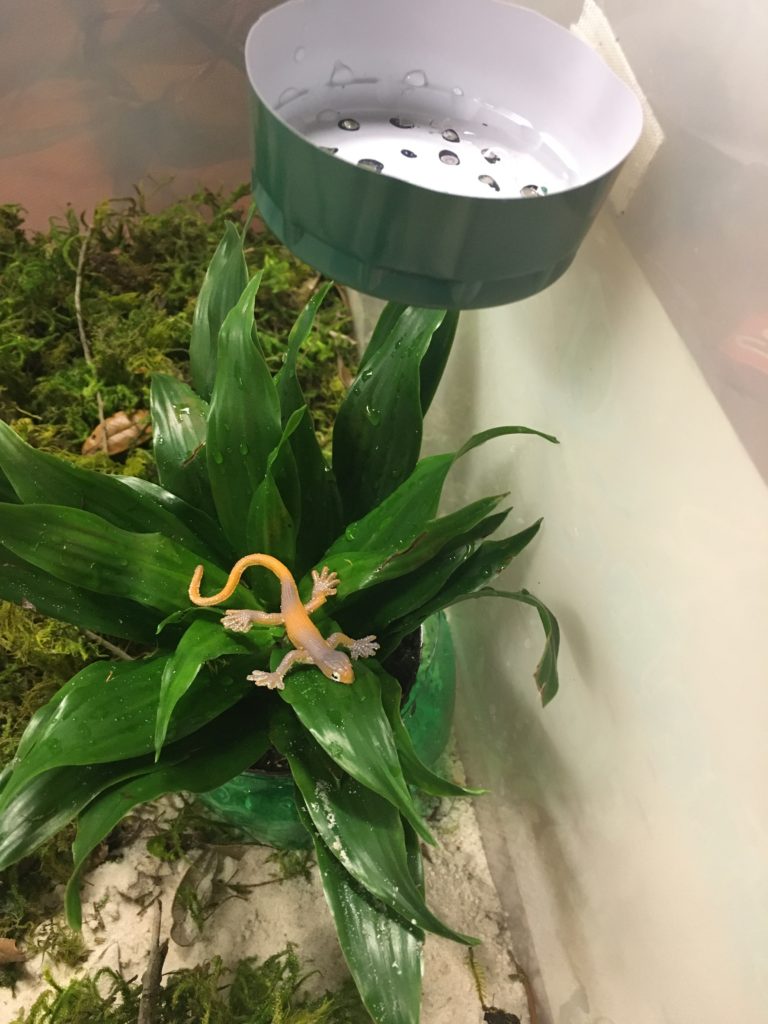 Plants and Watering Space
Our fake lizard taking a drink of water.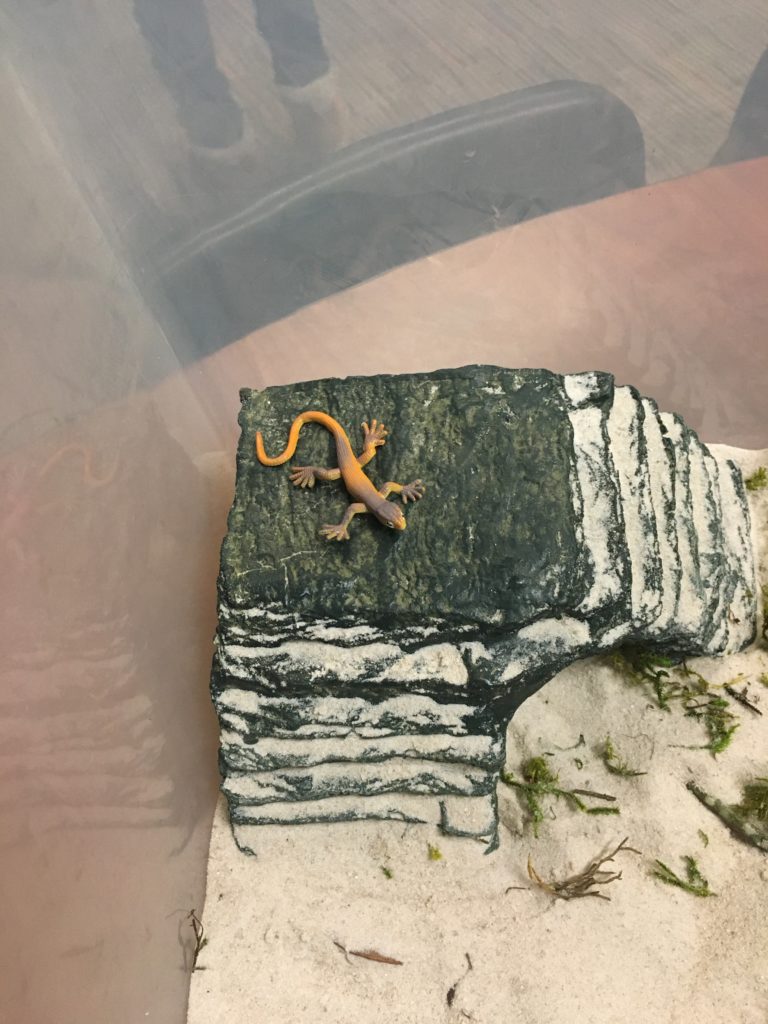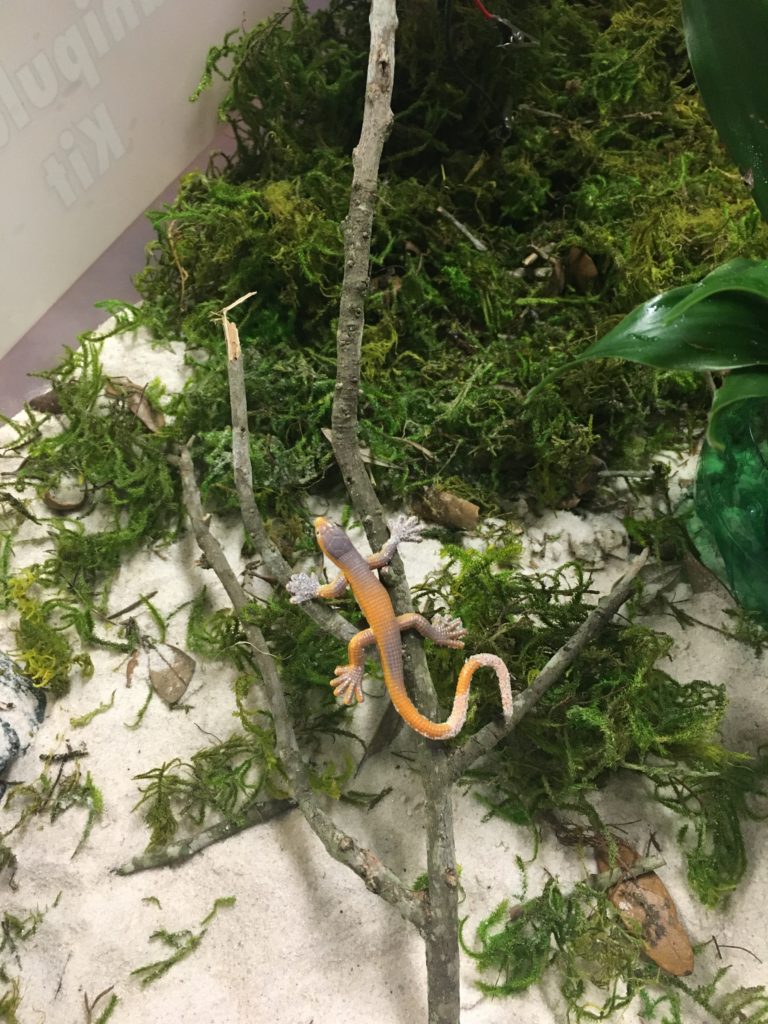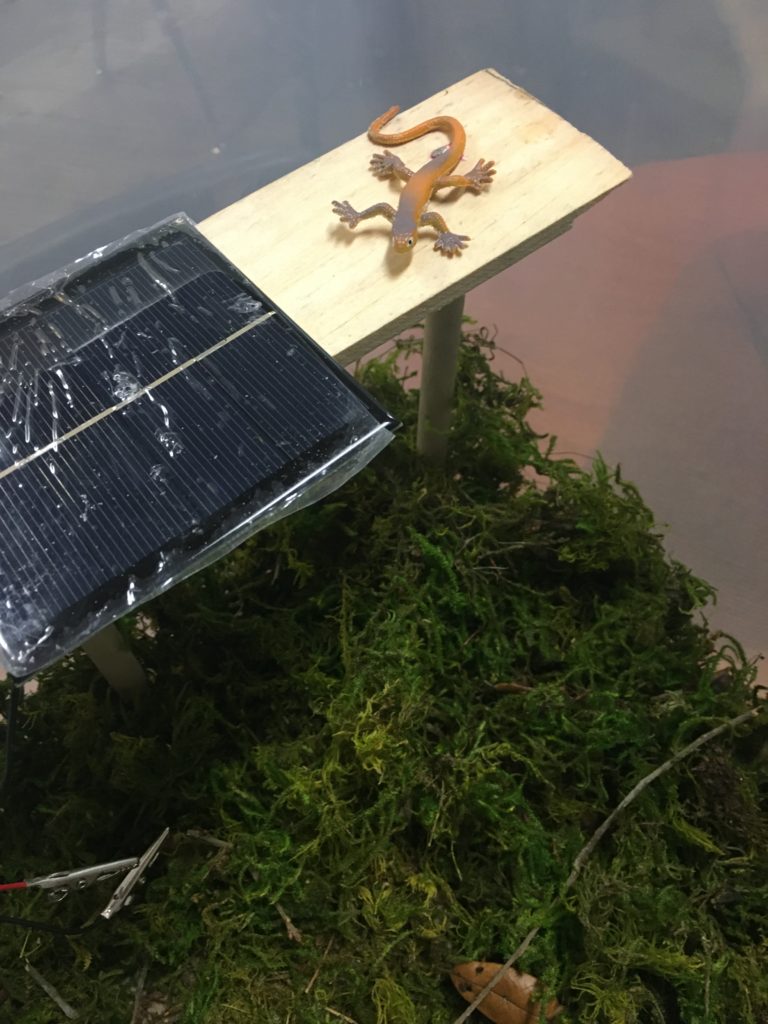 We got structural help from these non-team members and these tools
Mrs. Owens
Anonymous school parents -donated plant, sand, screen
A saw
A hammer and nails
A drill
Hot glue
Recycled parts
Bottom of plastic cup
Soda bottle bottom
Solar panel
Tree branches
Container house
Moss covering
Wood for stand
Parts used in construction
Bottom of a soda bottle as a plant holder
Bottom of a plastic cup for a plant showerhead
Wood to make a climbing wall
Critter Test
We could not get a lizard so we put our shelter outside and the sand got wet but nothing broke and it all still looked the same.
Team Design Video
Marketing
We encountered some difficulties while building, our first plant shower head design was too short and had too small holes. We also had problems with the climbing wall, the nail kept bending and getting ruined.
We got our information from google.
Materials we used: Plant, soda bottle, plastic cup, saw, wood, solar panel, moss, sand, sticks, leaves, decor rock
Powerpoint: