Car name: Ray Catcher School name: Orlando Science Elementary / Middle School.
Team: Quinn V. 6th grade & Aiden N. 4th grade
Notes:
On day 1, we colored the car chassis to give it a fun design
On day 7, we attached the motor & the solar panel to the pre-colored chassis & tested it.
On day 14, we tested the car outside our school with the panel.
On Day 21, we redesigned our car because it is fully functional
4 Weeks later, Today is the 6th of April and we are testing our car on a track at our school.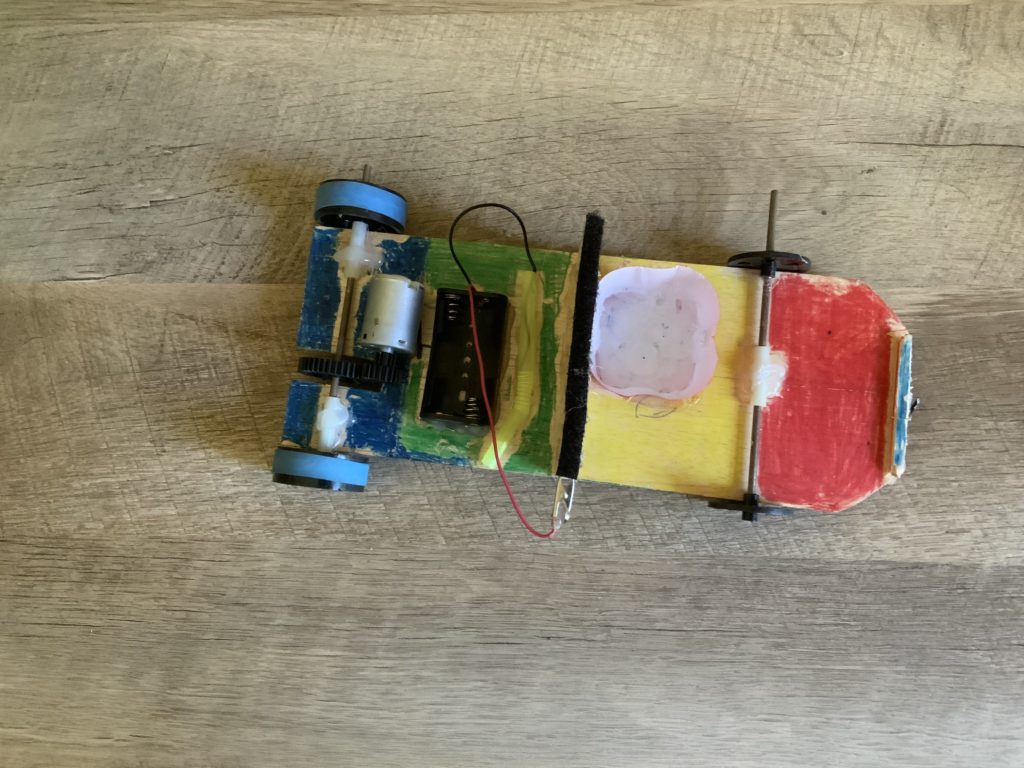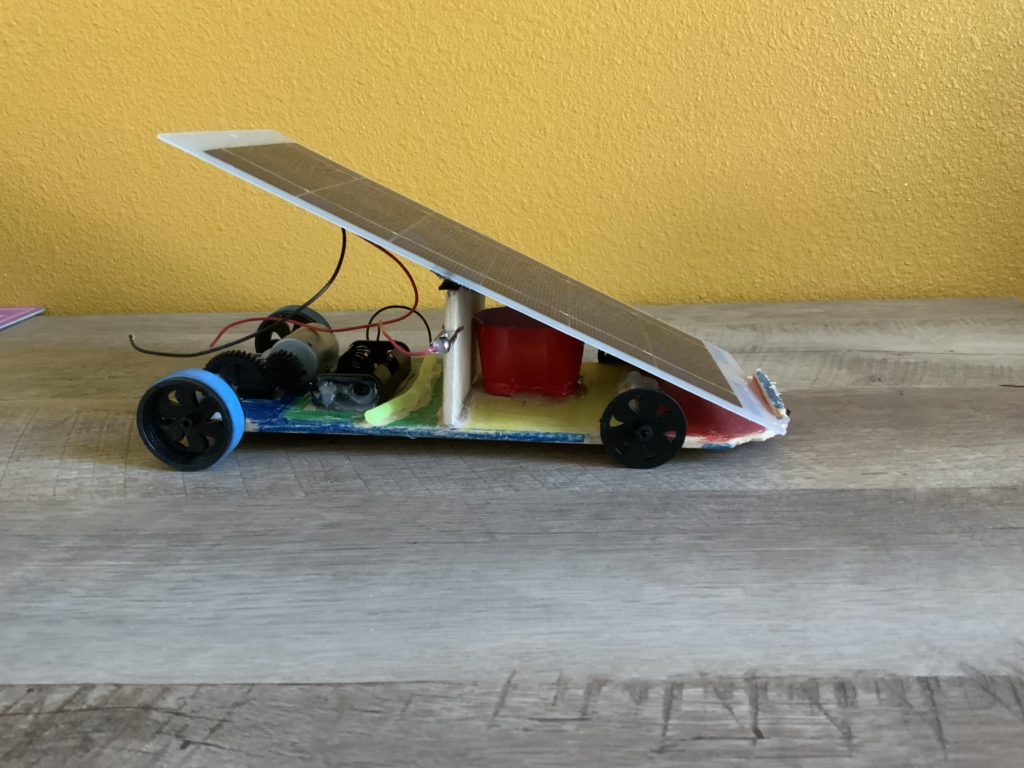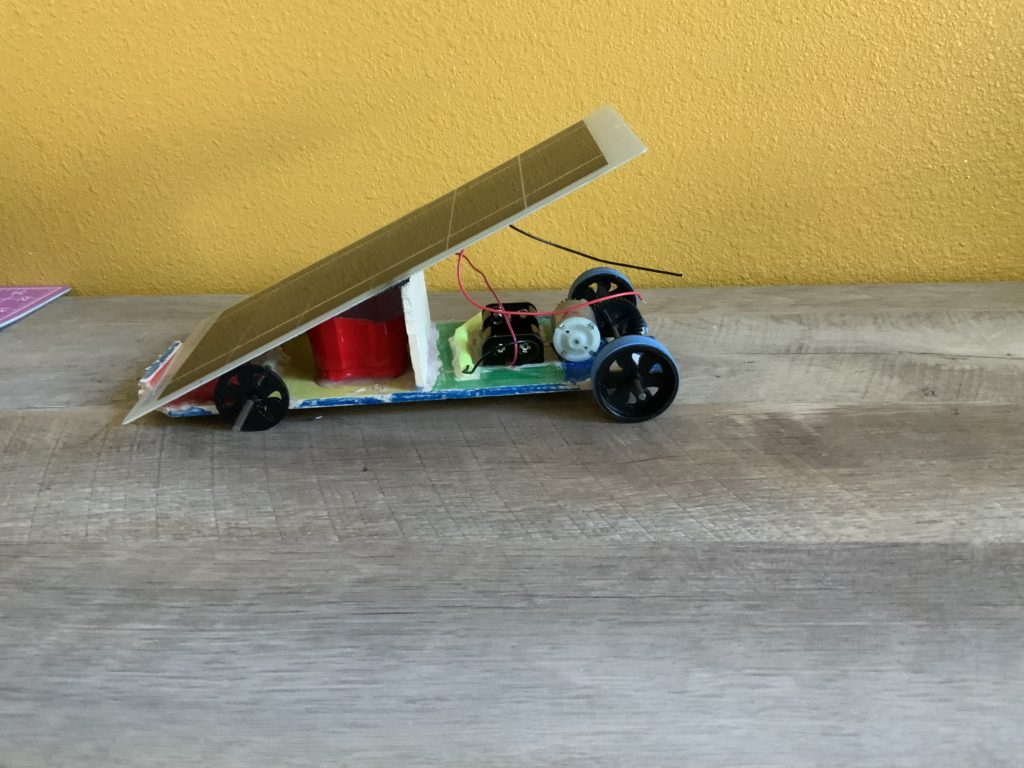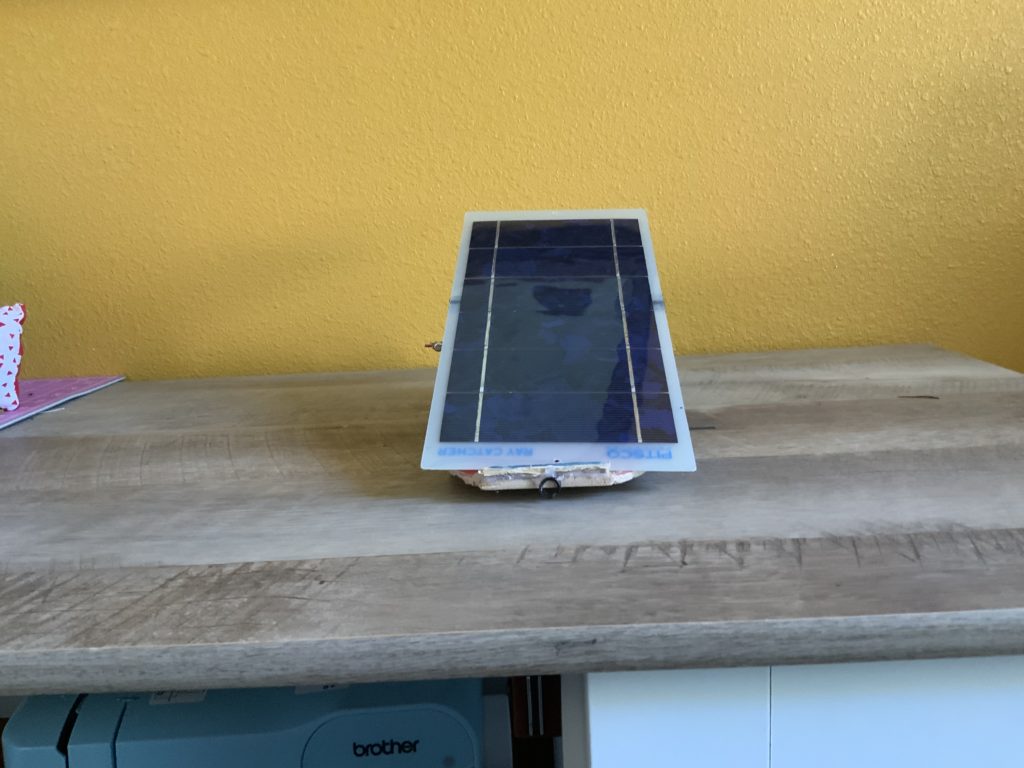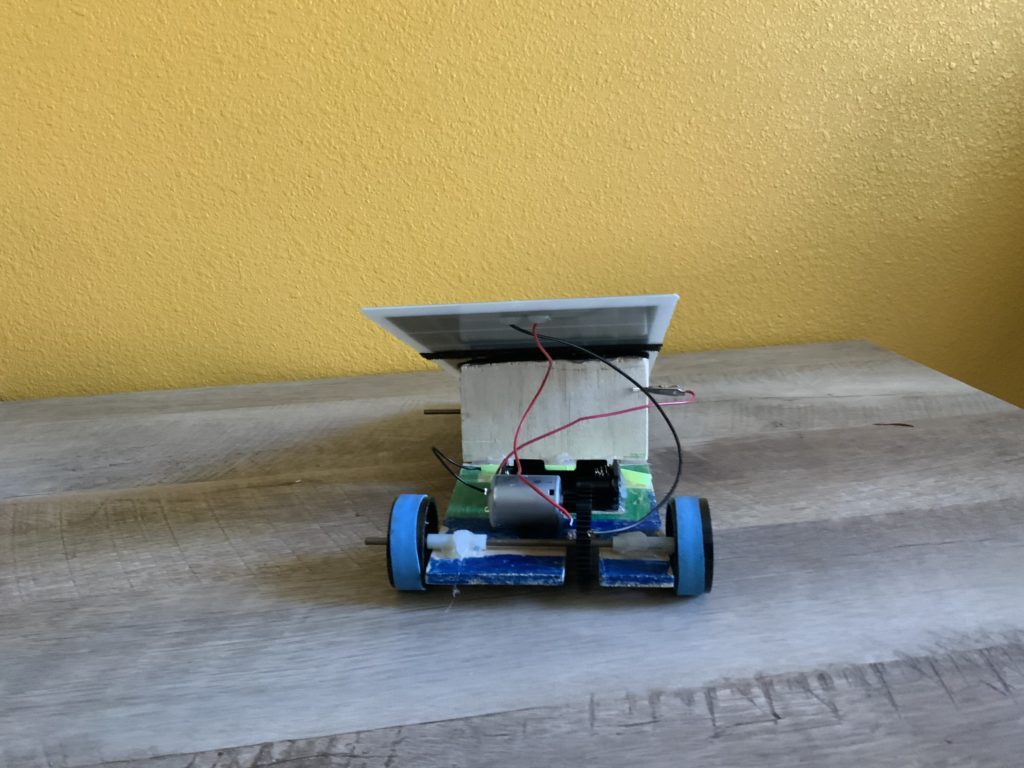 Test Results
These are the results for the Solar Panel /Battery, 5 meters
Test 1 Battery – 6.99 seconds
Test 2 solar panel 5.69 seconds
Test 3 solar panel 10.9 seconds
What we would do to improve the car is to get a bigger gear ratio for the motor and a smaller gear ratio for the axis. so the cars average speed is
Finished car specifications: 10 & 1/2 inches long, 5 inches tall, gear ratio 20 to 40, weight: 290 grams wheel size 1 & 1/2 inch on the rear 1 &1/4 inch for front
Supplies: plastic cup, velcro (X2) Pitsco Solar car kit, green straw, and a hot glue gun.
Costs:
Plastic cup 90 cents
velcro 40 cents (X2)
Pitsco Solar Car Kit 39 Dollers
straw 8 cents
Hot glue 3 dollars worth

Vimo link