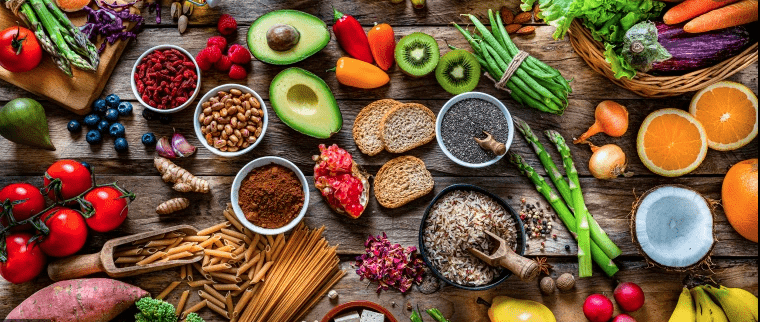 Team name: Tie dye Thai's
School name– Milwee Middle School
Student names– Ellie D, Anuva G, Keira S
Grade level– Ellie-7 Anuva-7 Keira-7
Info– Our school has competed for 10 years and won 6 of those years.
Help from– Some of the inspiration we got for food ideas and recipes have been found on the internet , our teacher helped us in getting the materials and helped in cutting the plexiglass that goes on top.
Challenges we faced- We had to complete our oven in a time crunch, and the menu was very hard to come to a complete conclusion.
Idea origin – We thought that our solar oven would be good at cooking food because it has isolation to trap heat.
Highest Temperature of Oven: Degrees 175 0 F or 79.40 C Time: 3:23 Weather: Partly Cloudy
Work log
| | | | |
| --- | --- | --- | --- |
| Date | Initials of Team Members | Time done | What was done |
| April 11 | KS,ED,AG | 3:15-4:00 | Brainstorming |
| April 12 | KS,ED,AG | 2:30-4:00 | Start building / Got materials |
| April 13 | KS,ED,AG | 9:30-10:02 | Built the insulation in the box |
| April 14 | KS,ED,AG | 2:30-4:00 | Building the oven |
| April 15 | KS,ED,AG | 9:30-10:05 | Looking for recipes |
| April 15 | KS,AG | 3:12-4:05 | Covered up holes |
| April 18 | KS,ED,AG | 3:15-4:00 | Brainstorming |
| April 19 | KS,ED,AG | 2:30-4:00 | Started website |
| April 20 | KS,ED,AG | 9:30-10:02 | Working on website |
| April 21 | KS,ED,AG | 2:30-4:00 | Working on video |
| April 22 | KS,ED,AG | 9:30-10:05 | Working on website |
| April 22 | KS,ED,AG | 3:15-4:00 | Working on website |
| April 25 | KS | 7:30-8:00 | Working on website |
| April 25 | KS,ED,AG | 3:15-4:00 | Working on website |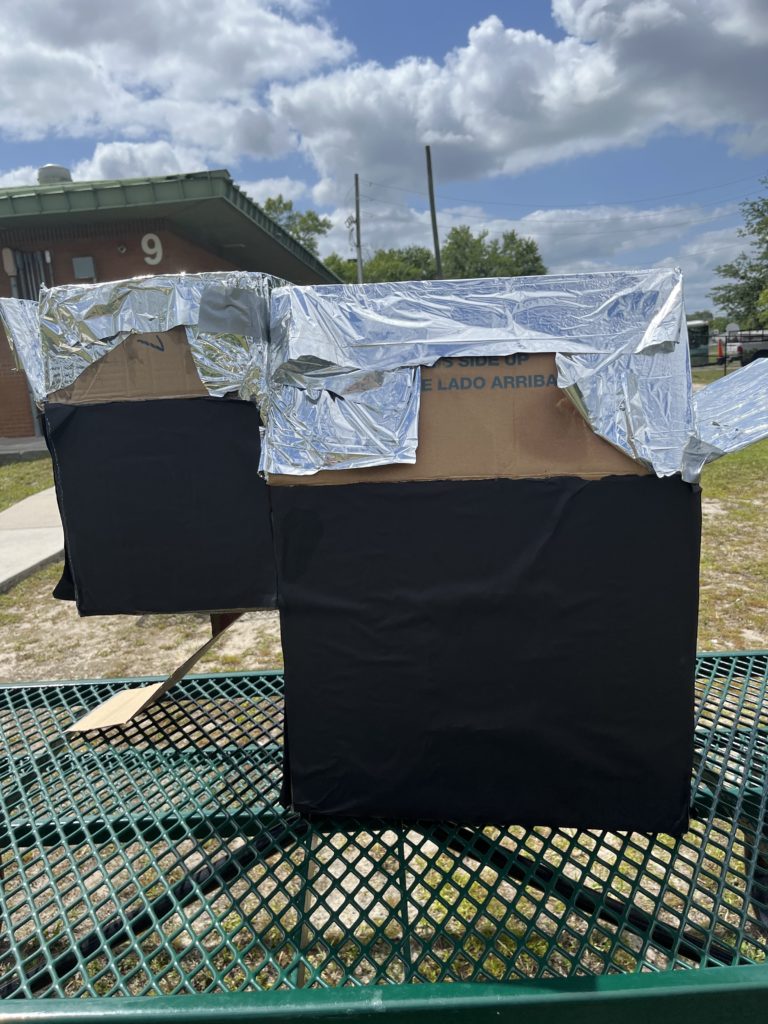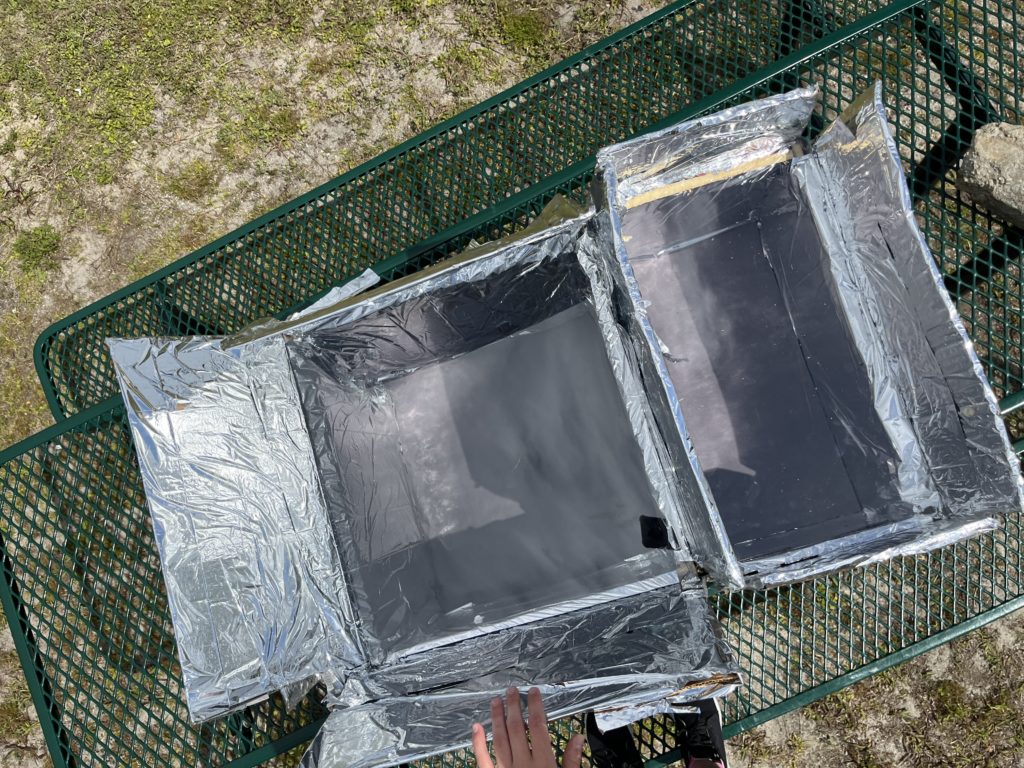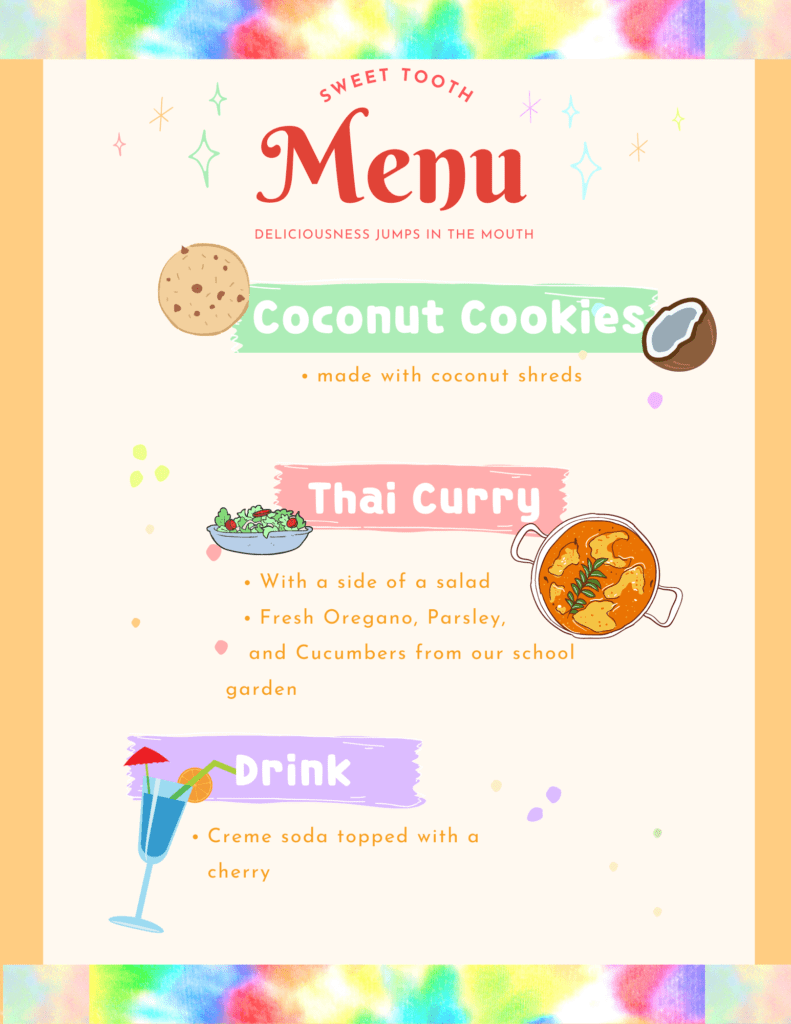 Materials
-Cardboard (recycled)
-Isolation (recycled)
-Emergency blanket (recycled)
-Duck tape (recycled)
-Hot glue (recycled)
-Adhesive glue (recycled)
-Black Board Paper (recycled)
-Plexiglass (recycled)
Recipes:
Drink
1/2 cup Club Soda
3 tbsp Curacao Syrup
1 tbsp Half & Half (Milk)
3-4 ice cubes
Whipped cream
Cherry
Fill glass a fourth of the way with ice
Pour the syrup over the ice until a good covering on the bottom
Then add club soda on top stopping a short distance from the top
Pour the Half & Half on top of the drink
Decorate with whip cream and add a cherry on top
Coconut Cookies
1 ¼ cups all-purpose flour
½ teaspoon baking soda
¼ teaspoon salt
½ cup butter
½ cup packed brown sugar
½ cup white sugar
1 egg
½ teaspoon vanilla extract
1 ⅓ cups flaked coconut

1. combine the flour, baking soda and salt
2. mix the cream, butter, brown sugar, white sugar until smooth
3. mix the egg and vanilla until light and fluffy
4. Then mix the flour mixture with the coconut
https://www.allrecipes.com/recipe/9589/chewy-coconut-cookies/
Thai Curry
1 Can Coconut Milk
1/2 Can Broth
Panang Curry Paste
Fresh Parsley from School Garden
Fresh Oregano from School Garden
Green Beans
Bell Peppers
Chicken
Mix coconut milk and broth in a medium sized pot
Put pot on stove, turn heat on and let it come to a boil
Add a spoon of the curry paste and mix until well combined
Add veggies and chicken to the mixture
Garnish with parsley and oregano and serve with rice
https://www.sun-sentinel.com/news/fl-xpm-2010-02-04-1002020209-story.html
Rice
2 cups of Rice
4 cups of Water
Pinch of Salt
Tiny Drizzle of Olive Oil
Pour 2 cups of rice into the cooker
Soak the rice with the water
Sprinkle some salt on top
Also, drizzle some oil
Cook until soft and expanded
https://www.loveandlemons.com/how-to-cook-rice/
Salad
Fresh Cucumbers from School Garden
Chickpeas
Pinch of Salt
Red Chili Powder
Squeeze of Lemon
Pepper
Cut cucumbers into little cubes
Combine chickpeas and cucumbers in a bowl
Add all the seasoning and mix
Squeeze lemon juice on top
Mix until well combined and serve