Made by Ellie, Faith, Finley, Kenzie, and Michaela, 5th grade students
House Materials
Our critter cottage is the perfect home for your Hamster or little fuzzy friend. This home is all hand painted. It is made from a discarded night stand and all recycled materials. We used wooden boards to add a roof and drilled/screwed it together then painted it with some fun rainbow designs. We had a little bit of help from Mrs. Mentillo but just with cutting the boards with a circular saw since it was not safe for us to use. However, we did use the drill. We added hardware cloth on the house for light, air, and for easy access to clean up. The hardware cloth has a lock so you can open and close the cage.
Hamster Preferences
Hamsters would prefer warm temperature so we made things nice and cozy. We know hamsters chew on cardboard so we wouldn't use it if we were actually selling it, but for this design we did. We used certain material that we think it wouldn't chew on (besides cardboard) and materials we thought that the hamster would like to play with.
About The Furniture
Our cottage includes comfortable beds made up of old containers and cloth, toys made from string ropes and bottle caps, artificial grass from past pets (since some animals are allergic to real grass), a hiding place made of an old bottle, and a spinning wheel made of cardboard and a brass brad. We know it is made of cardboard but we also know if we actually sell it we would have to use plastic but we don't have the materials. This Home also has the hamsters water container from a plastic water bottle, straw, and a parmesan cheese cap. It can detach and reattach using velcro so you can refill it.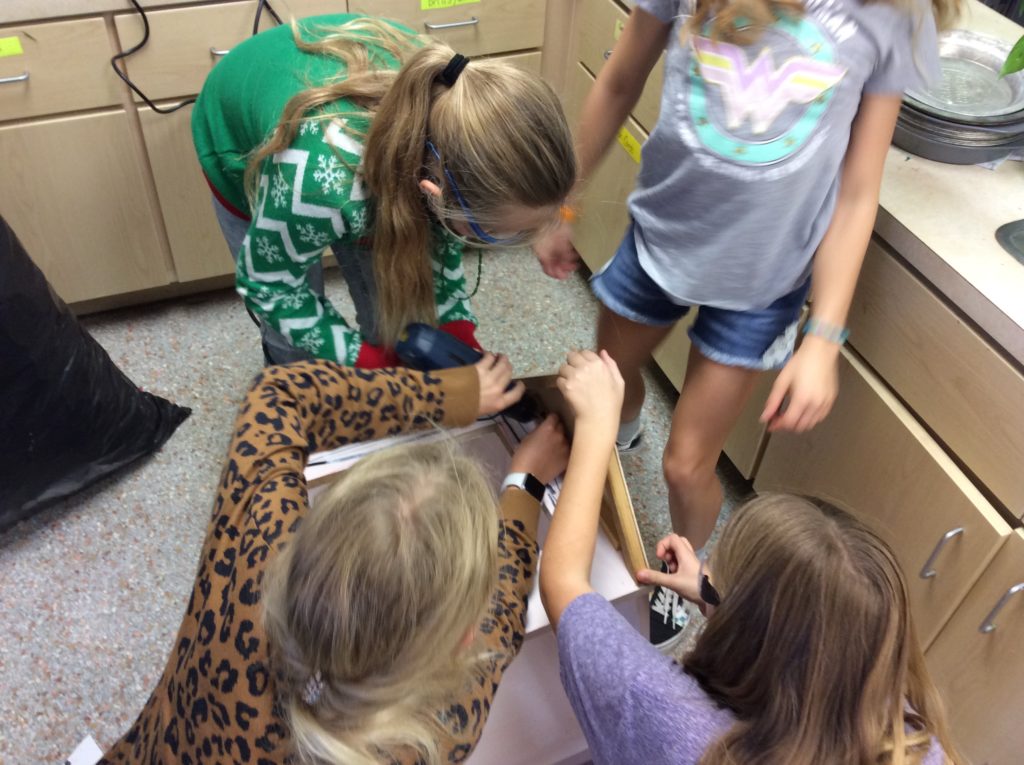 About The Crew!
Finley was our interior designer, Faith specialized on the website, Ellie, Kenzie, and Michaela mainly worked on the interior and exterior building of the house, and we all painted and made our own toy. It was team effort!