Credits: William G, Ben O, Ben V, Keyton G, Michael R, Sophia A. All in 5th grade at Ocean Breeze Elementary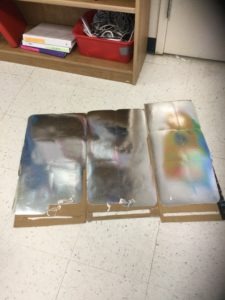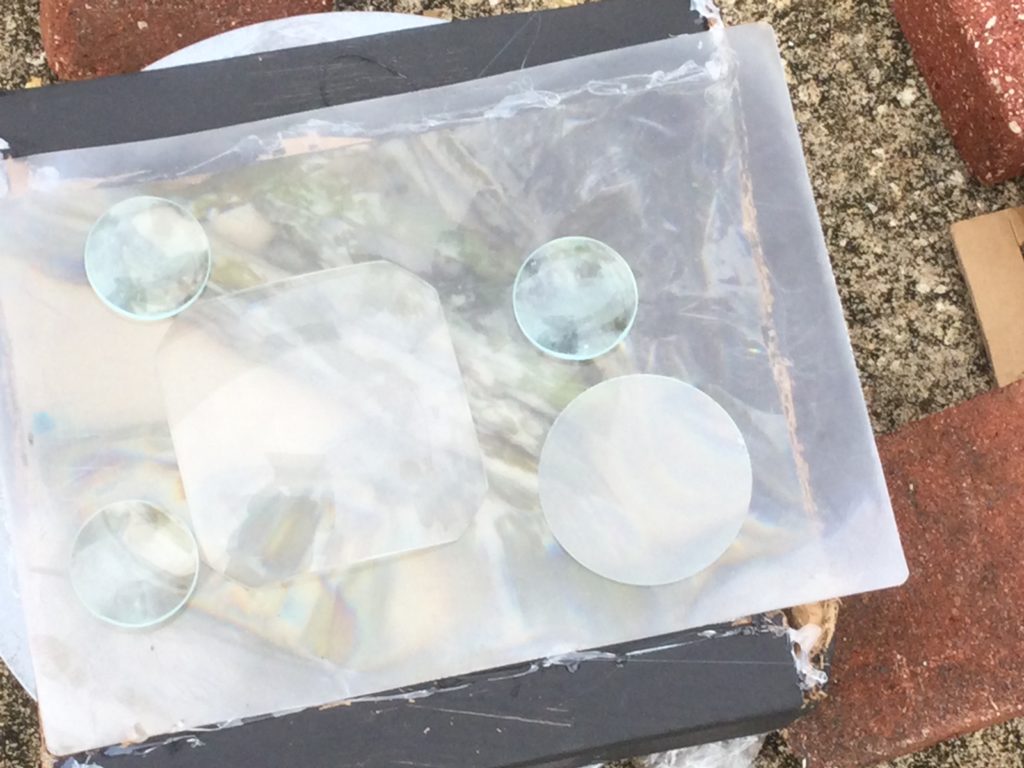 Are plan is to attach them to a metal pan and put food in the middle of the pan.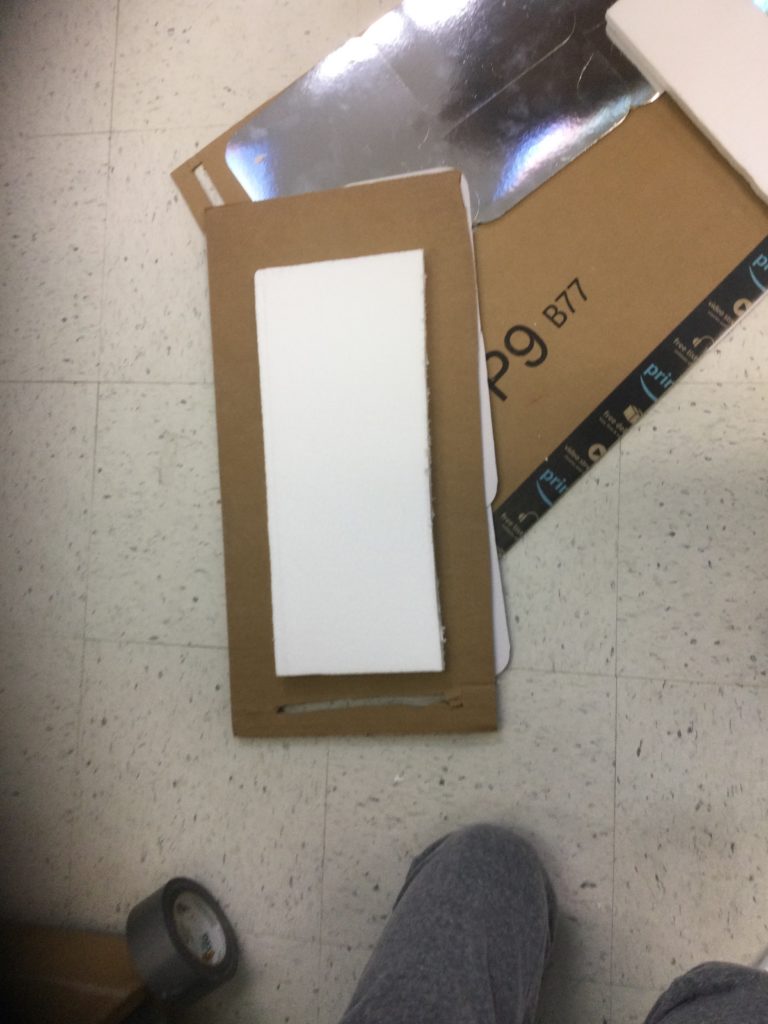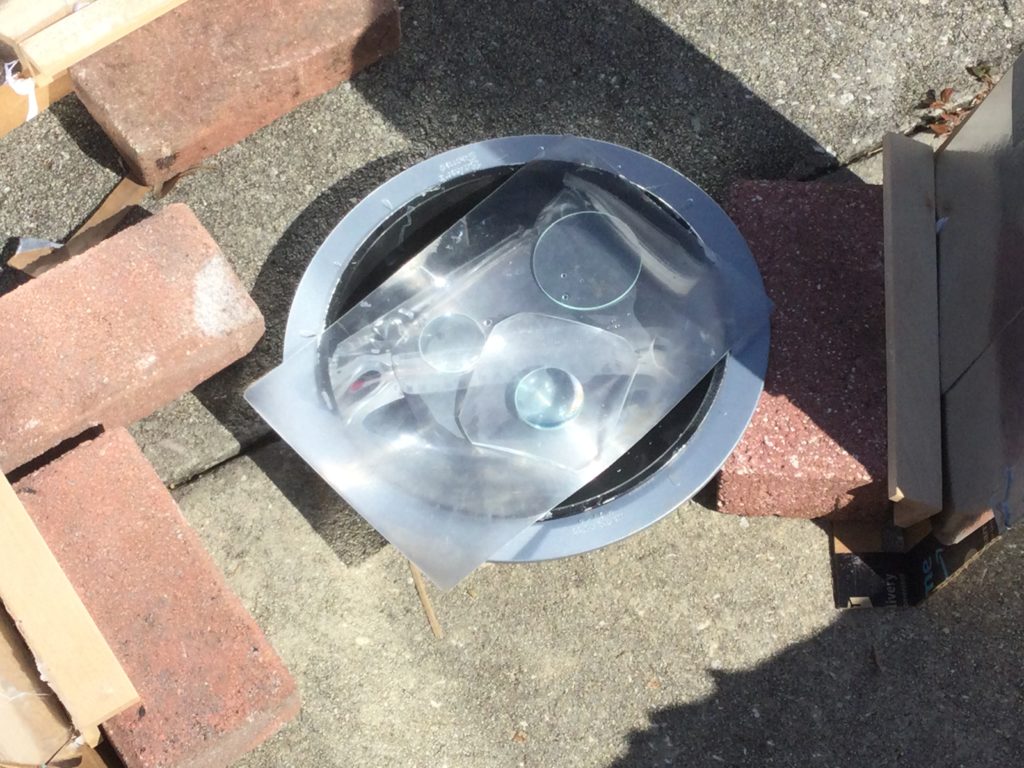 We are going to put the panels around the pan to get heat and then put magnifying lenses on top of the pan to heat it up even more.
Trials: First we made the panels and tried to find ways to hold them up ,second we decided that we would put wooden Pikes to support them, third we put magnifying lenses to get more heat, last we made a support for the magnifying lens.
Our final results were 230 F + The thermometer was under the lens but above the food..