Team: Aria R. ,Hayden C. ,Easton W. ,Owen M.
We are all in 3rd grade at Ocean Breeze Elementary School
Our machine is made up of 5 stages, Ozobot, beginning, middle, almost done, and done.
Our first complete run was very short but it rang the bell! We had more time so we added more transfers. Both videos are below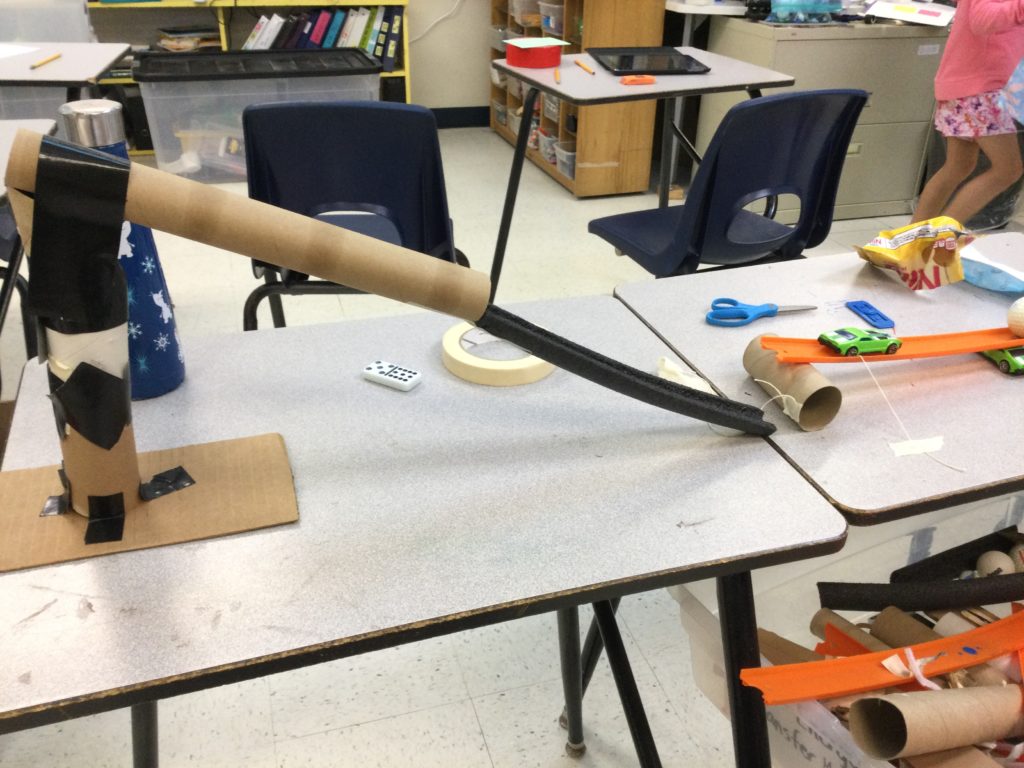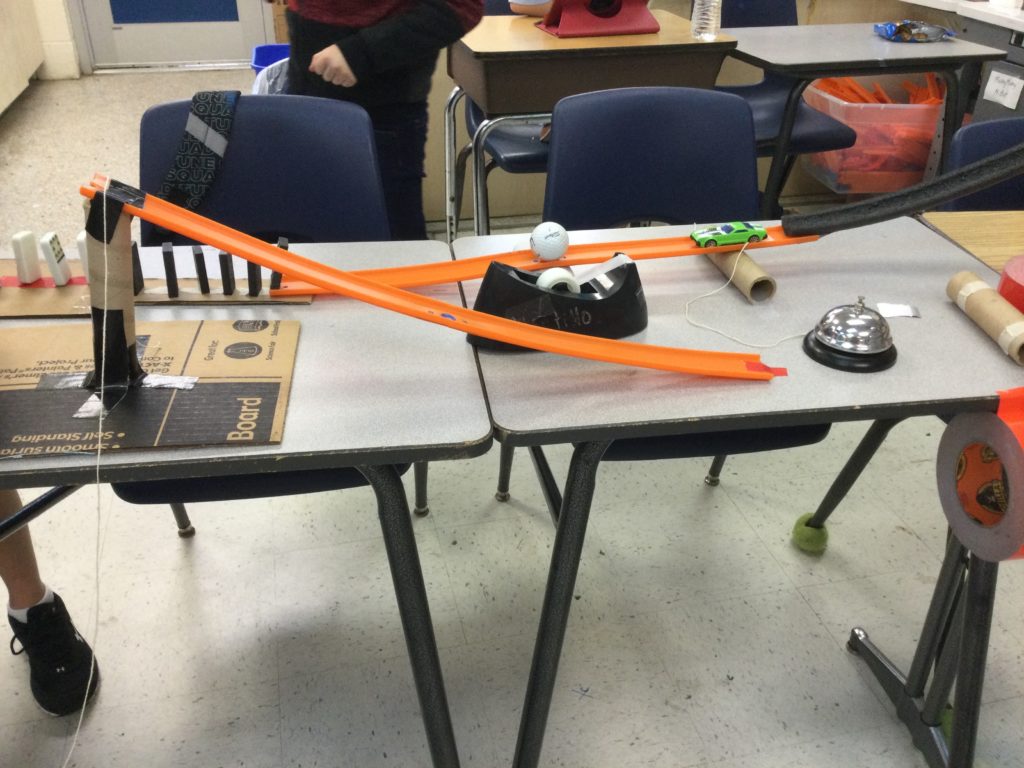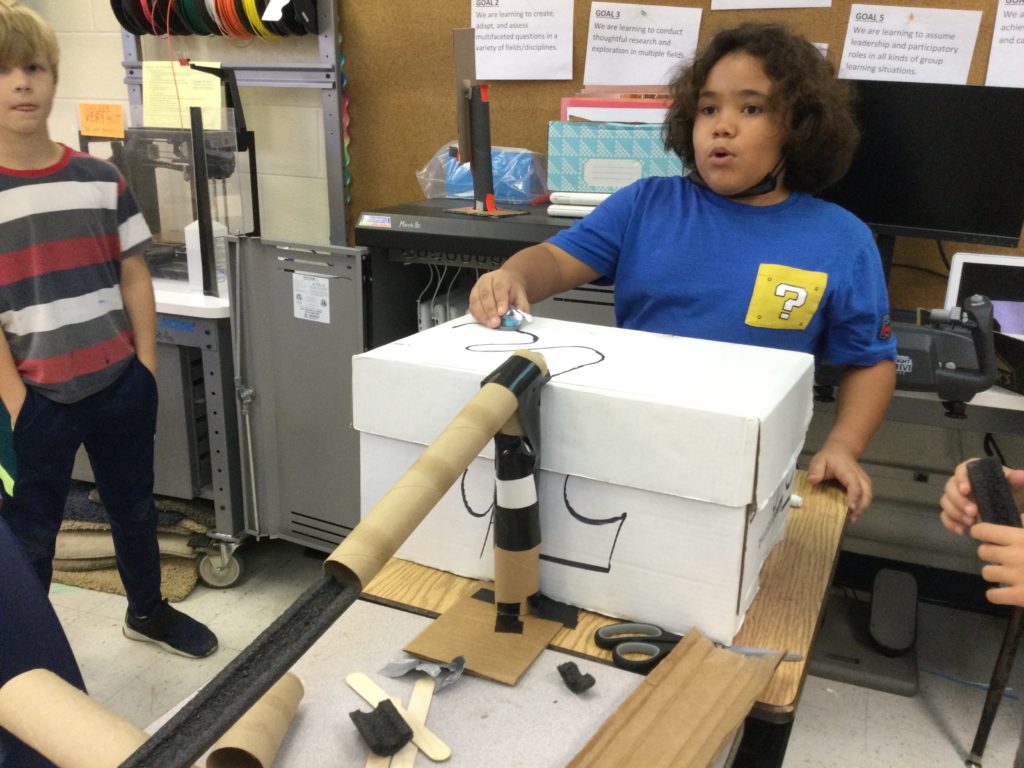 Our transfers of energy are below. We are missing one picture between the 1st and 2nd photo but you can see it in the back of the last photo.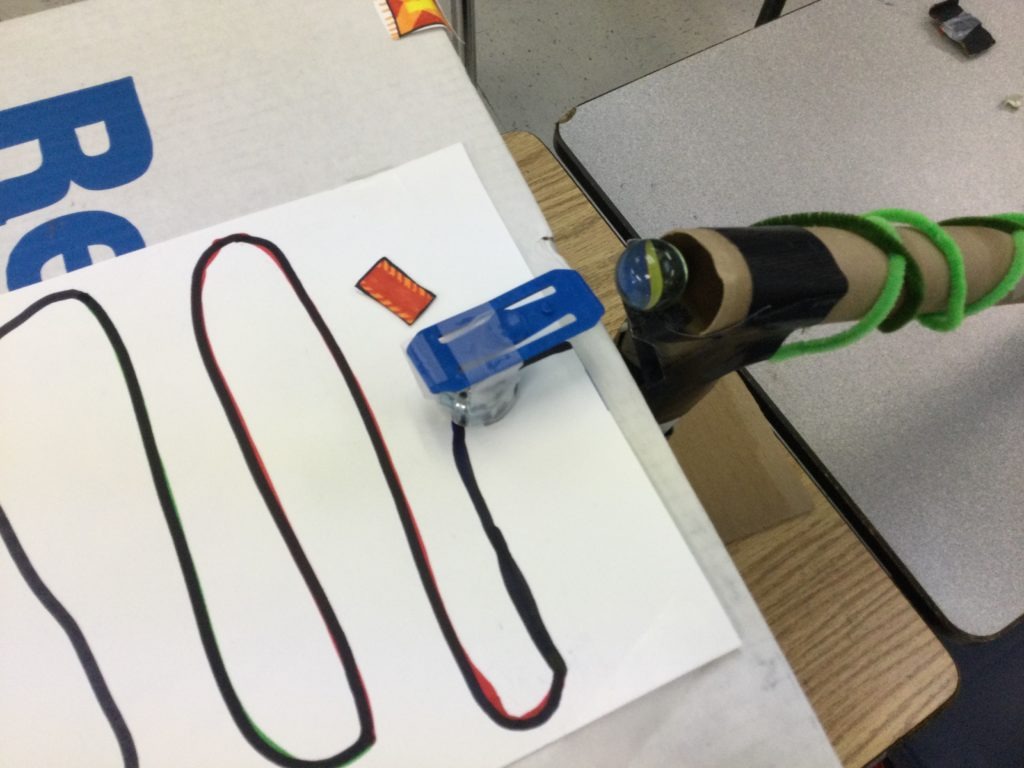 Silly video. We had many, many, many failures. We got frustrated and angry at times. But we also got silly. We learned to deal with things not working, over and over again. it was hard.