Hi! We are the solar cooking team. We are 3rd graders at Ocean Breeze Elementary, Wesley and Aria T.
Our hottest oven yet! The bag of water melted and so did the duct tape! We think the extra reflector helped. (see our data table) We have replaced the duct tape with AC ducting tape, it is metal. it is peel and stick.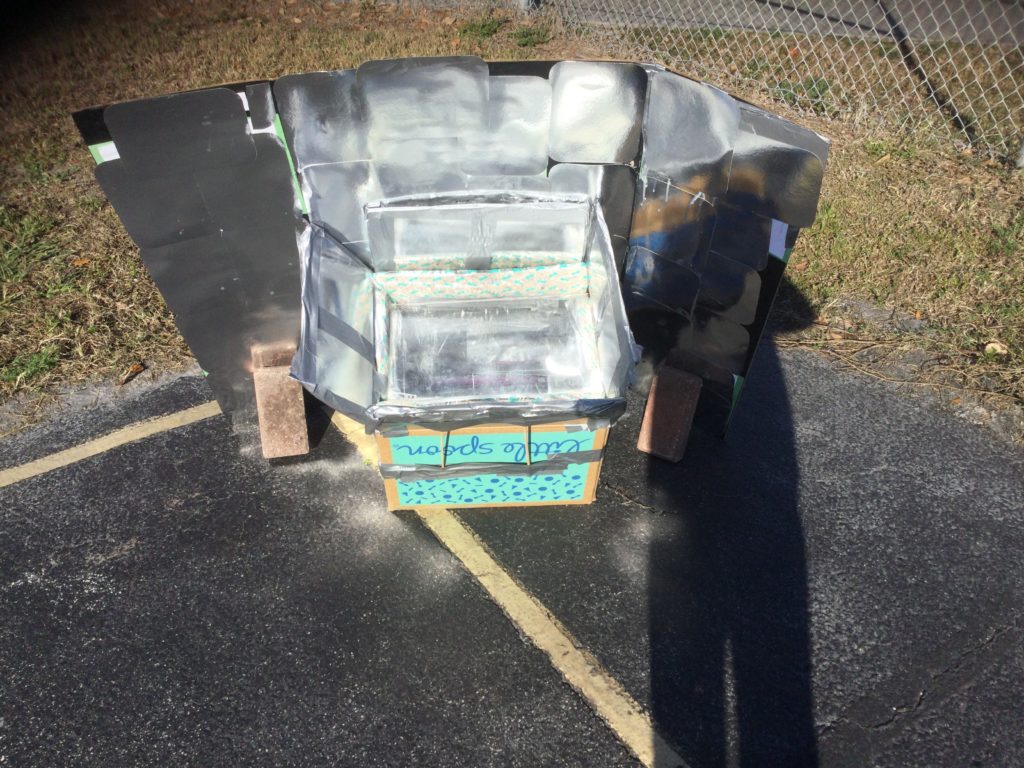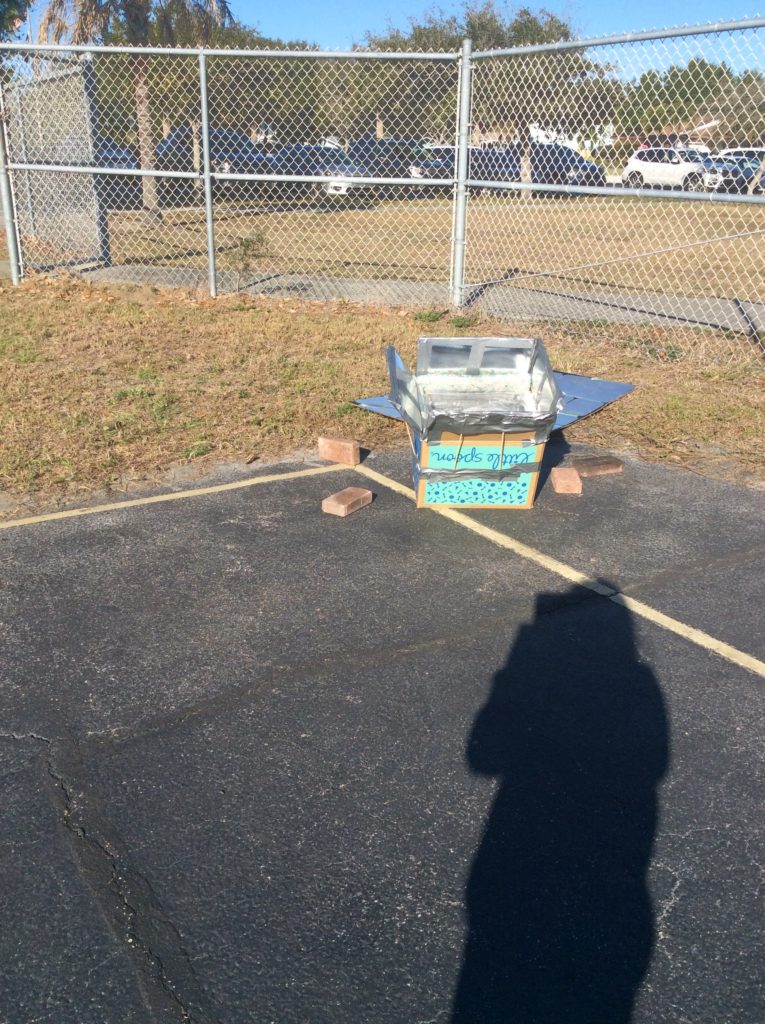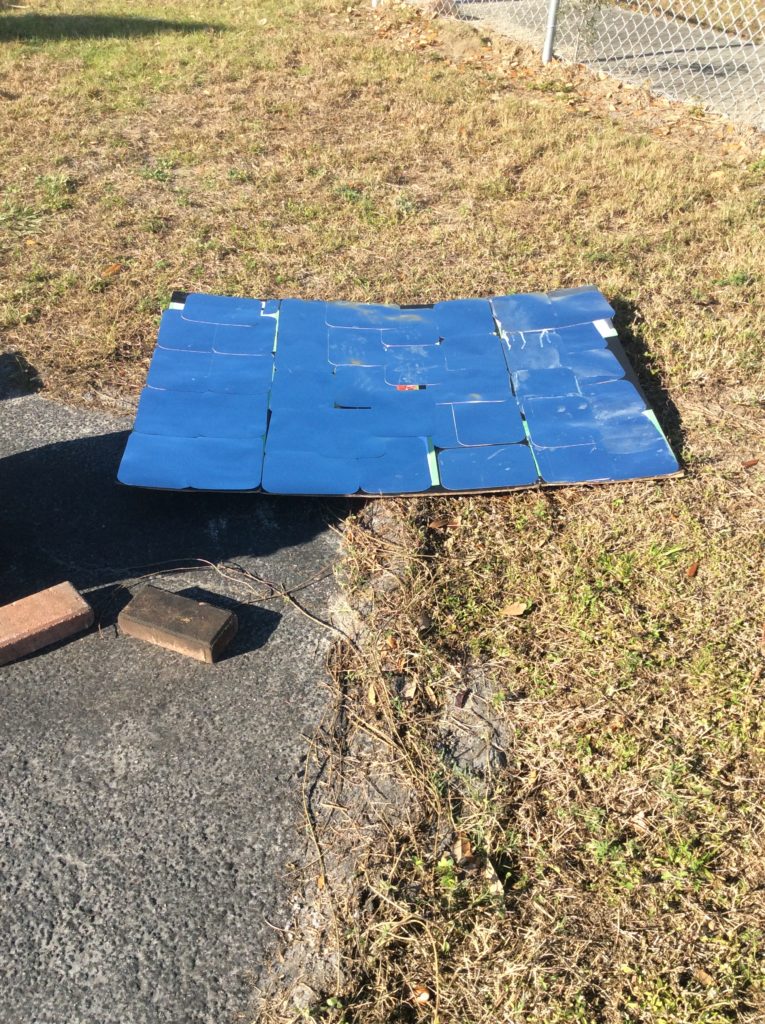 Our recipes:
Nachos – tortilla chips, american cheese pieces, torn small, grated cheddar cheese and mild salsa. Put cheese and salsa over chips, bake in oven until melted.
Dessert: tear donut pieces into bites. mix with chocolate chips, small marshmallows and cut up caramel pieces. Bake in glass in oven until melted.
We did not bring our food the last day of class so we couldn't cook.