Basic Info..
Members: Eva S.C (7th), Elanur O (7th), Luci A (7th).
School Name: Palmetto Middle School.
Design Photos…
This is the design of the car. It contains the looks, measurements, and details.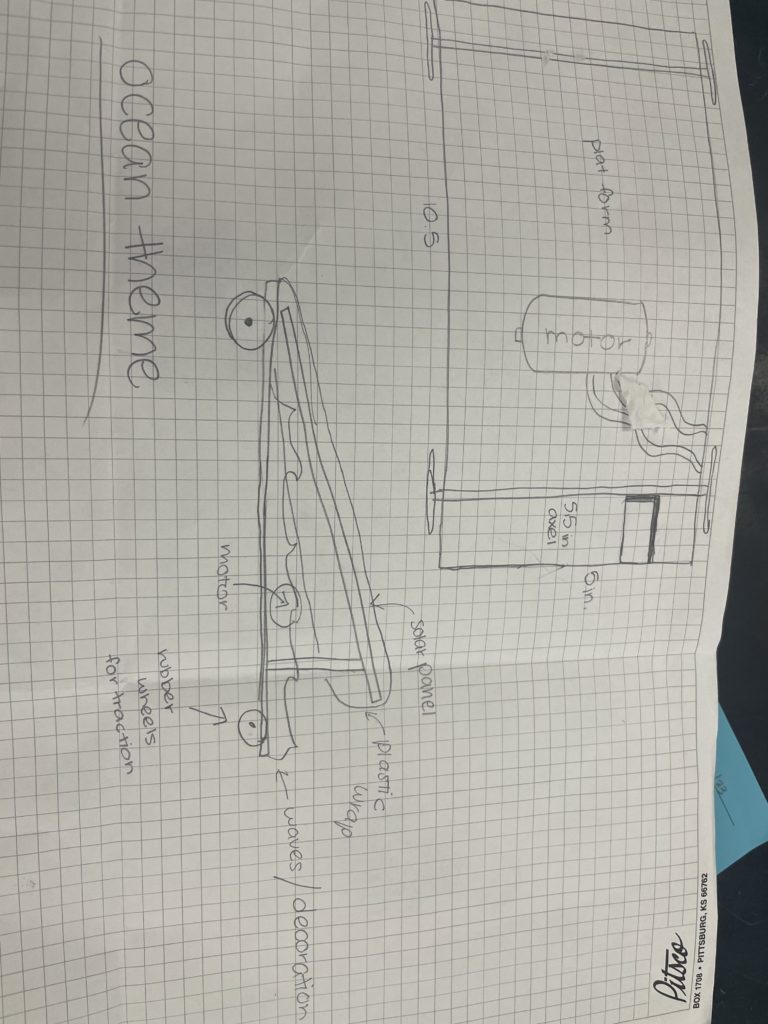 Measurements…
Car size: 27 cm.
Weight: 146g
Wheel size: Front Wheels are 3.5 cm; Back Wheels are 4cm.
Picture of the Car + Videos of Parts + Running the Car