Owen, Thiago and Hayden, 4th graders at Ocean Breeze Elementary
We rang the bell!!!!!! after maybe 80 tries. The hardest part was the dominos! Especially the domino stairs. Getting everything not to fall was frustrating.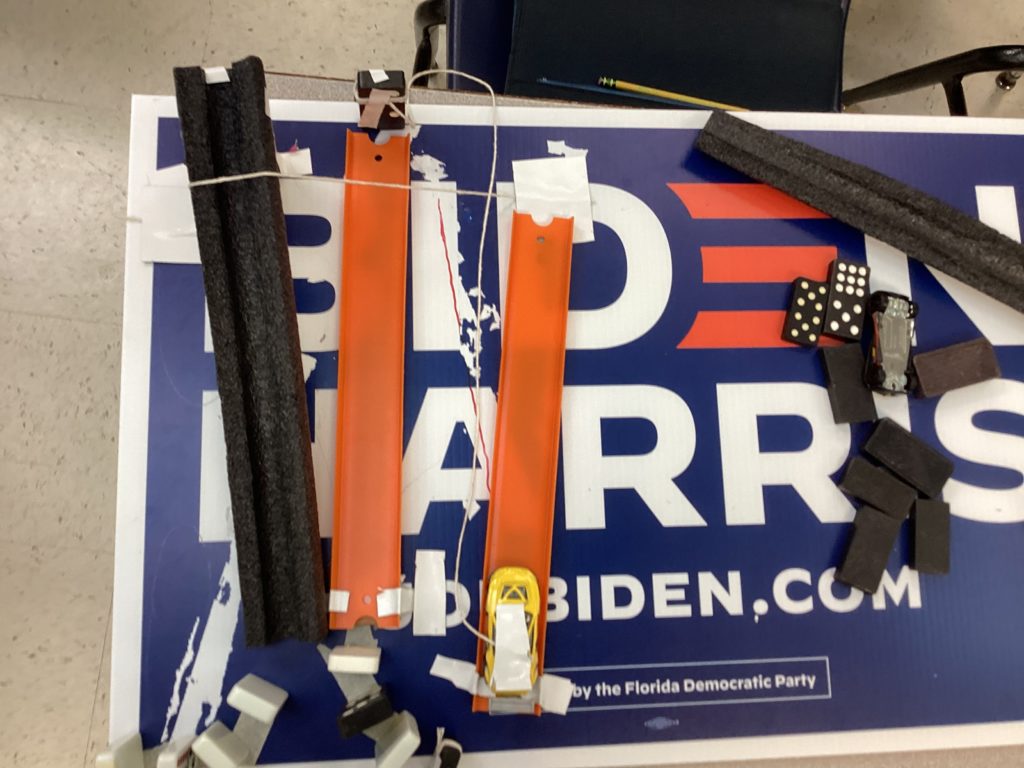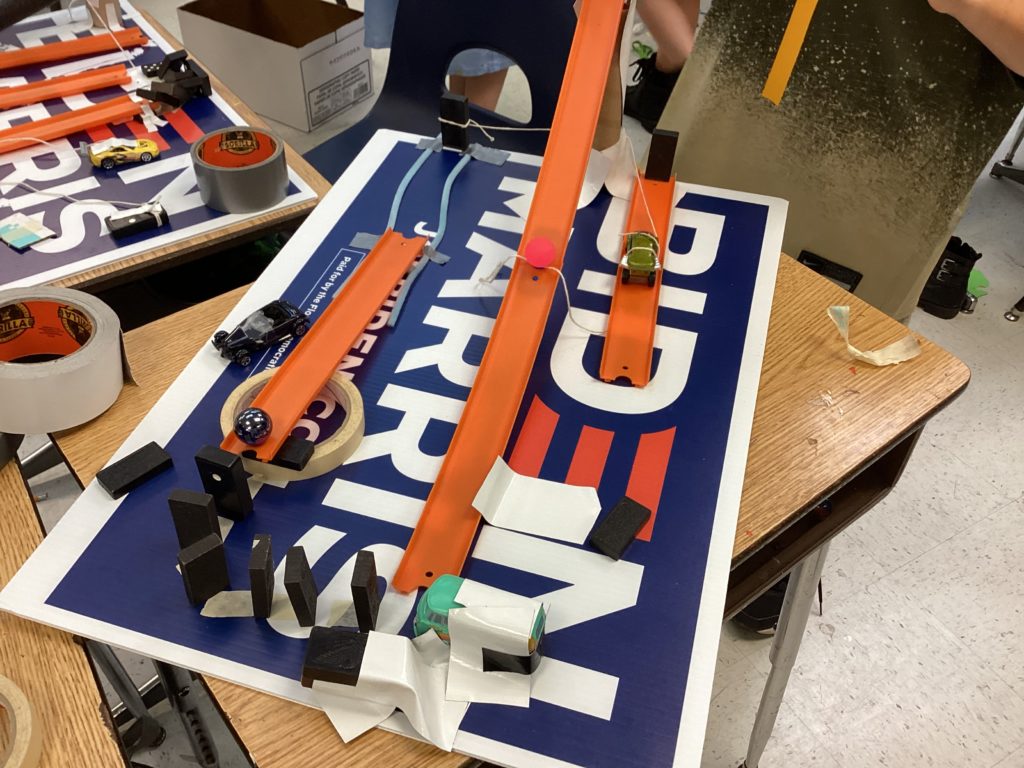 We are going to take pictures of all the transfers of energy. There is 20 transfers.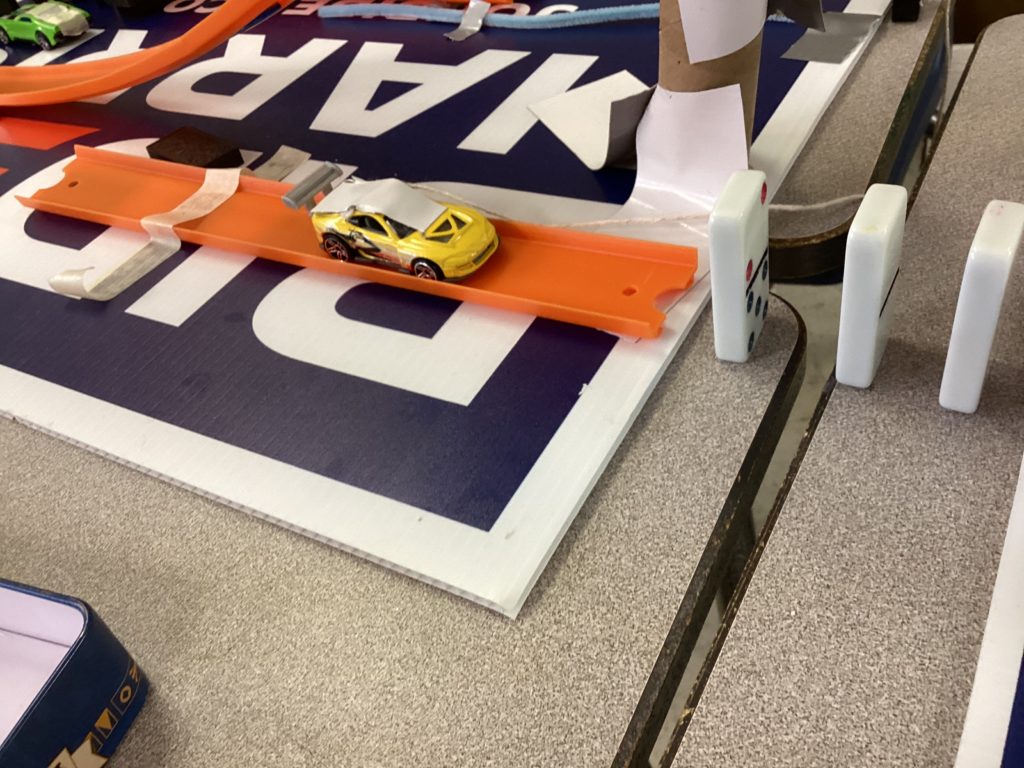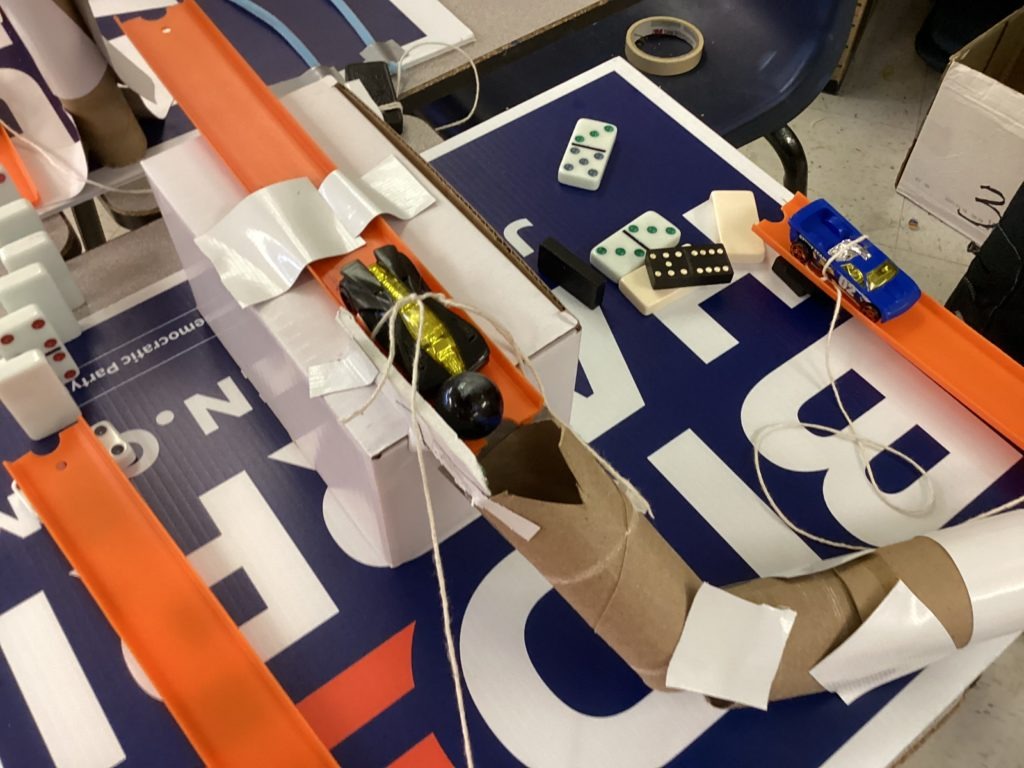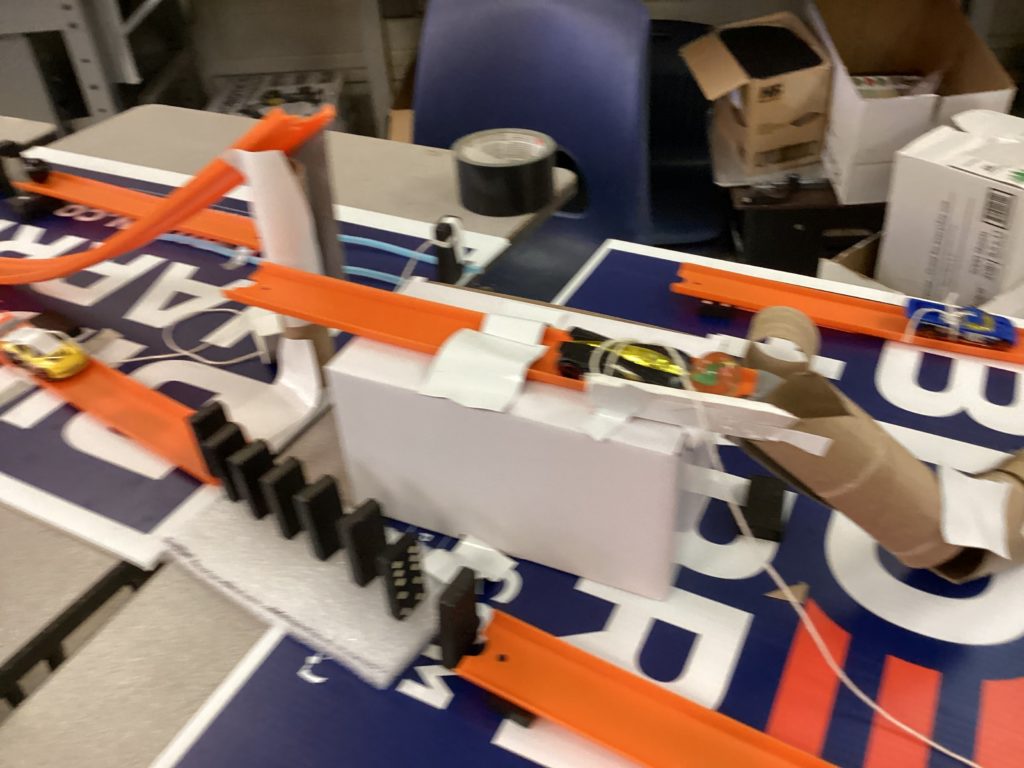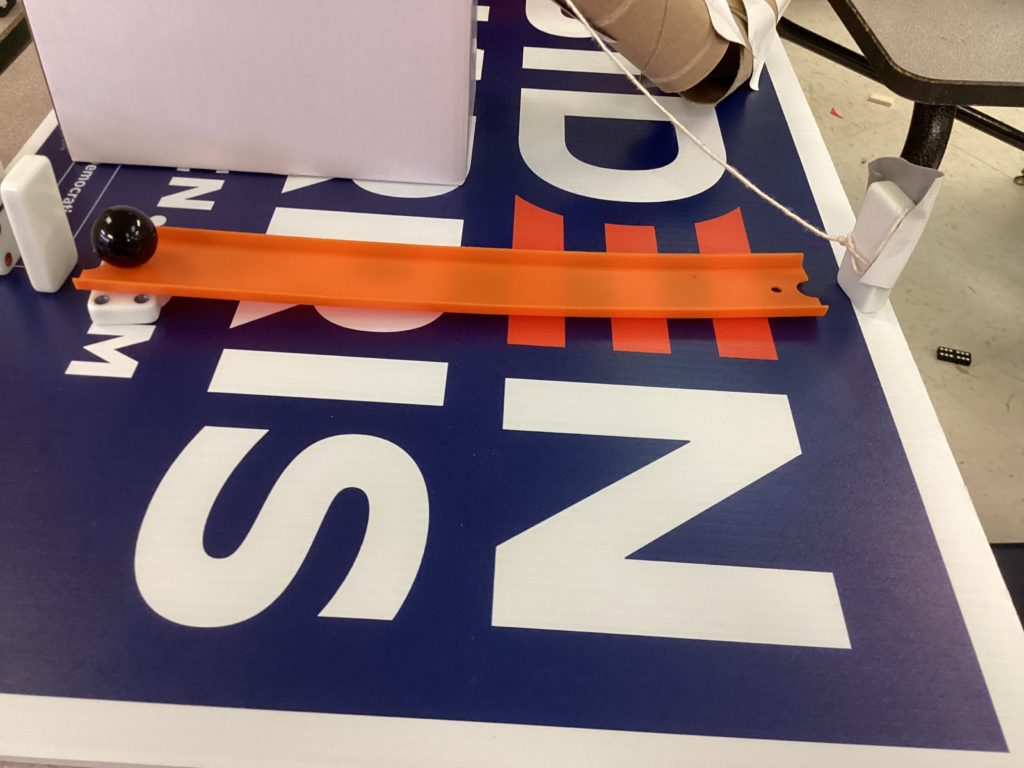 This is what our final machine looks like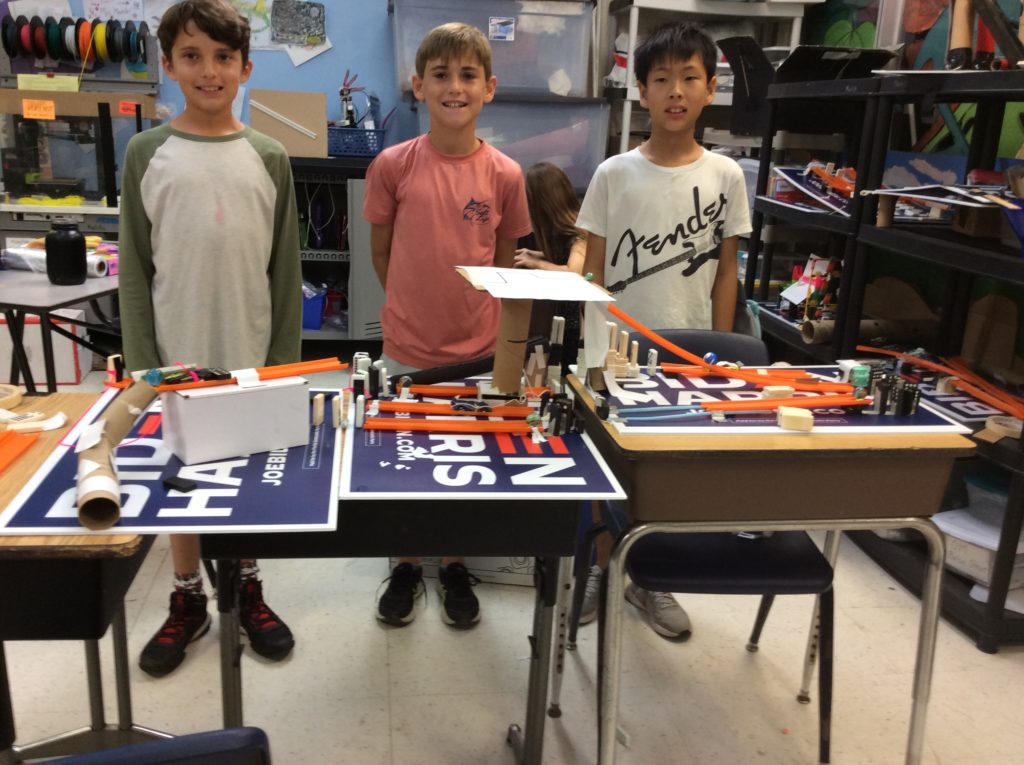 This is our team and our finished machine.